Motivate Your Go-To-Market Teams
With so many challenges before you, how can you ignite auto dealers and resellers' motivation?
You've tried a traditional incentive in the past but that doesn't get to the behaviors that truly drive demand. When other programs are independent silos across different systems, spreadsheets, and regions, how can you do better?
It's often hard to see the incentives full worth for both your business and theirs - until now.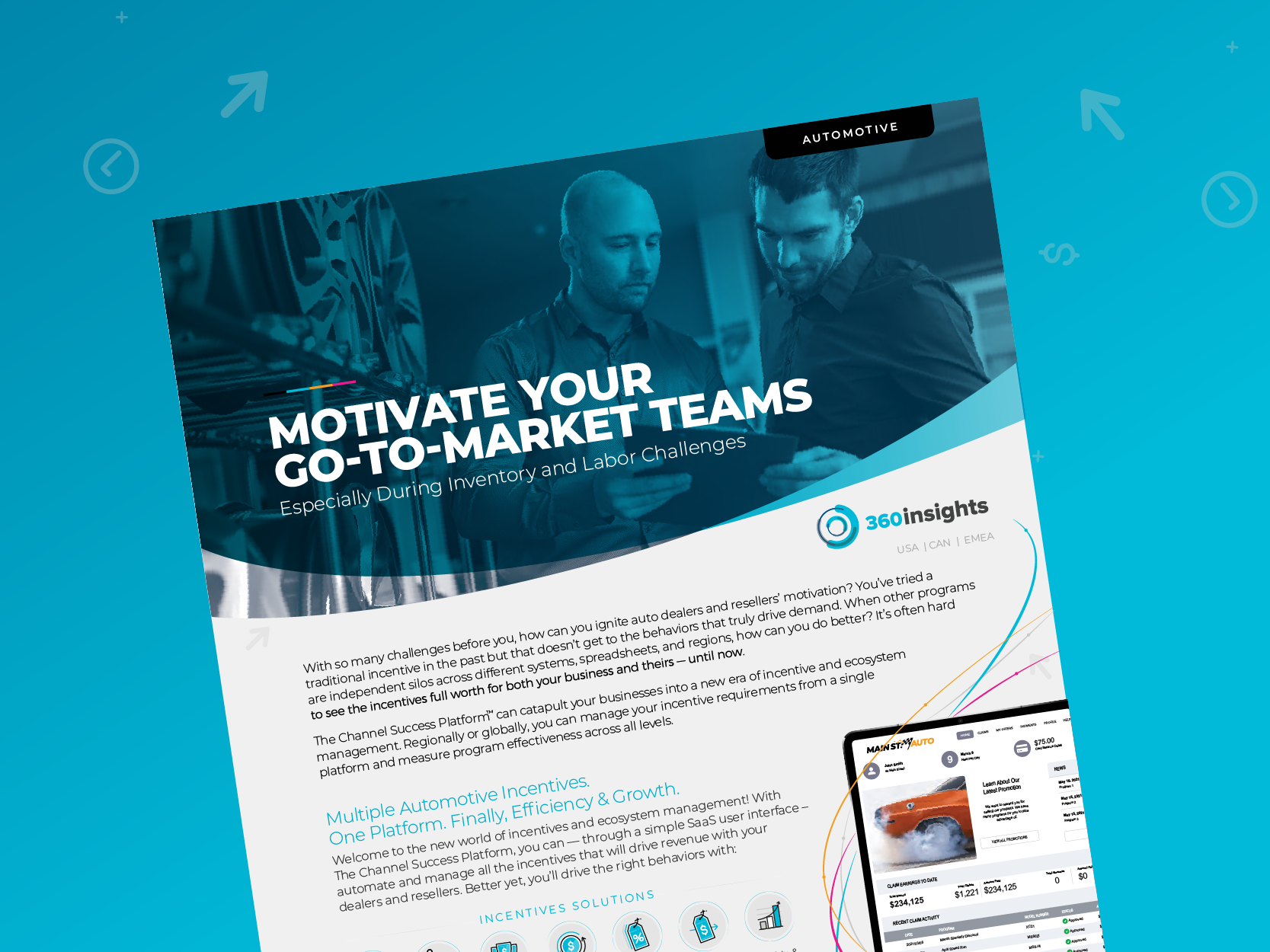 Want to understand further how different incentive approaches can drive required behavior and sales in the Automotive and Automotive Aftercare markets?
Simply fill out the form to download this Help Sheet
GET ACCESS TO THE HELP SHEET NOW