Consumer Rebates
Modernize the consumer rebates experience and gain insight into purchasing behavior.
Increase Market Presence and Drive Sales
And turn redemptions into opportunities to learn more about your customer.
increase in participation rates
(360insights customer)
reduction in average decline rates
(360insights customer)
total charitable contributions from rebates
(360insights customer)
open rates on follow-up emails from the brand
(360insights customer)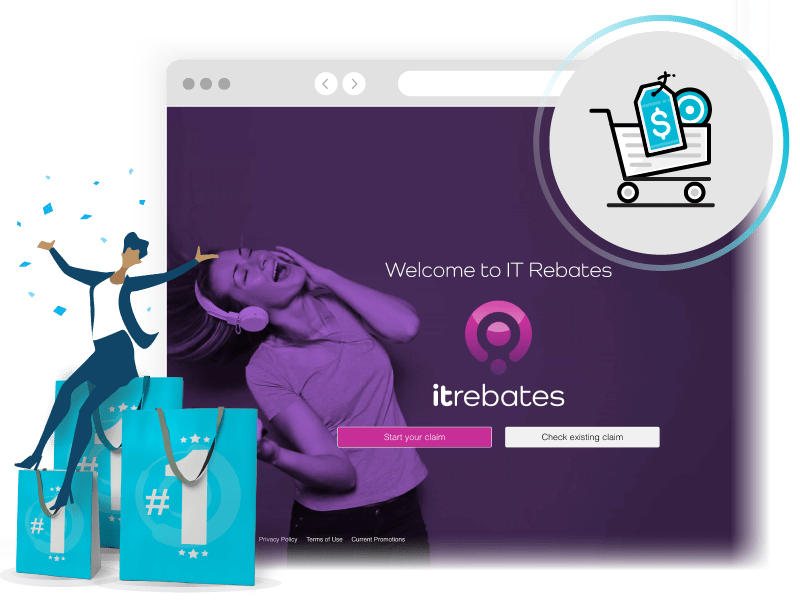 Entice Customers to Buy
Everyone loves a deal. Appeal to customers looking for the most competitive price with rebates that return cash back for purchase. Target specific products, segments, or purchase volume. Encourage the trial of new products or incentivize usage. And through the redemption process, track product purchase back to the dealer.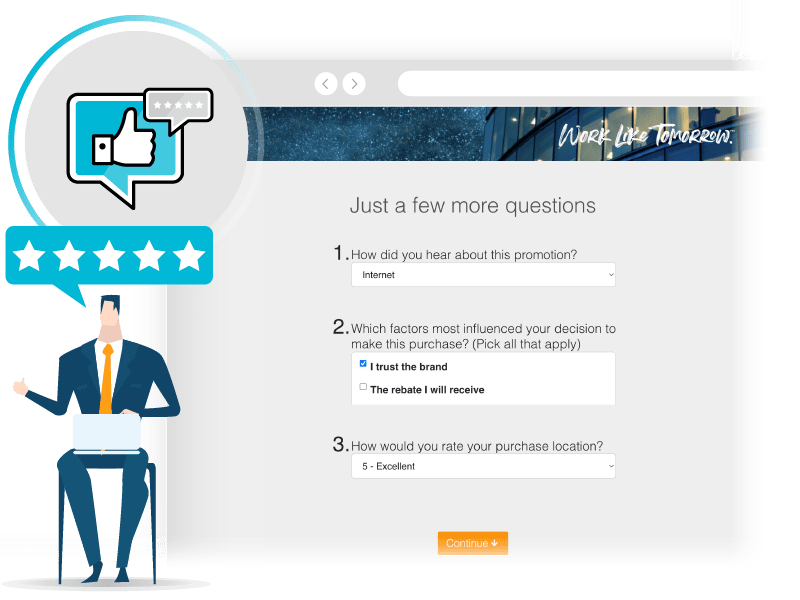 Gather Feedback
Listen to your customers. The redemption of a rebate is a prime opportunity to ask questions, boost survey response rates, and increase reach. Leverage cash back into customer insights and learn what they like—and dislike—about your brand, what motivates their product usage, and what inspires their purchases.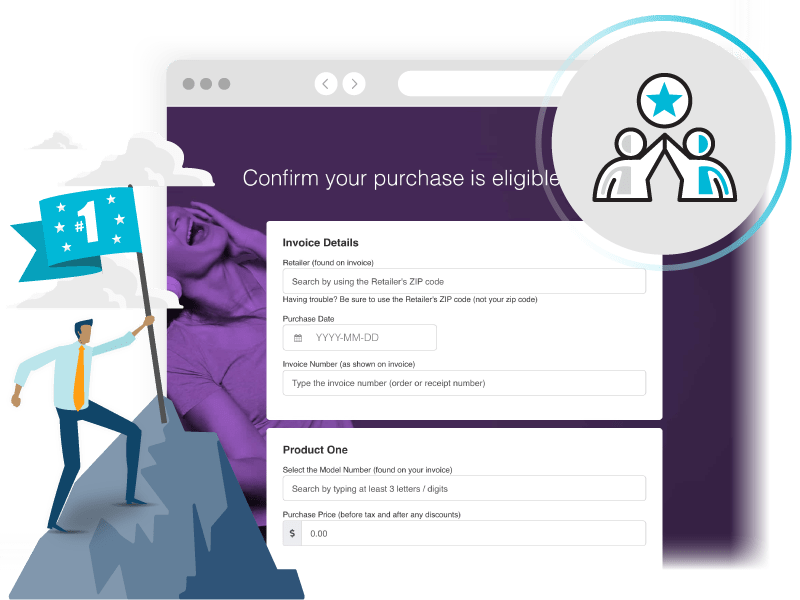 Make Customer Experience Your Top Priority
Reduce the friction and remove the breakage (rate of non-redemption). Deliver lower decline rates and faster payouts with a fully branded rewards experience that leaves the customer with a positive impression of your brand. From first submission to final rebate, it's a consumer rebate experience your customers will actually like.
Take Your Brand to
New Heights

with Customer-Driven Rebate Programs
Program Eligibility
Automatically determine and display eligible promotions based on your consumers' input.
Source Tracking
Display eligible promotions and offers. Capture offer codes at redemption to track lead source​ by campaigns.
Data Accuracy
Validate form submission data and auto-fill to ensure clean and accurate data. Reduce the claim rejection rate.
Customer Feedback
Gather customer input at redemption. Conduct consumer surveys and collect additional data at the time of rebate.
Status Verification
Consumers can check the status of their claim at any time using an email address and confirmation number.
Boost Completion
Offer configurable form layouts designed to drive the highest rate of completion and consumer satisfaction.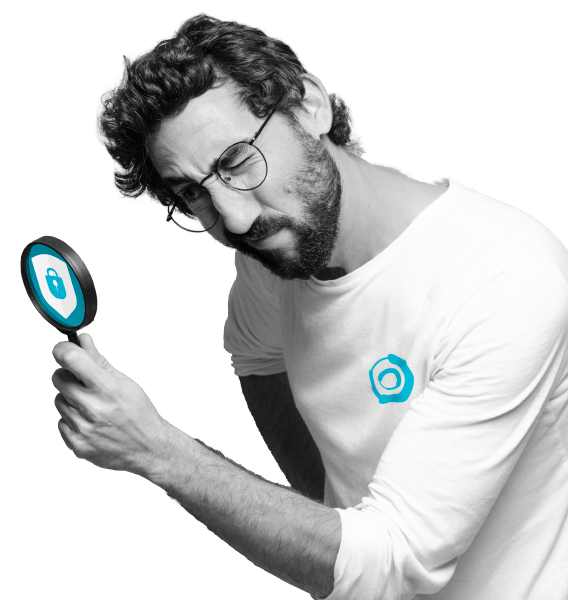 Mitigate Risk Without Sacrificing Experience
Processing rewards is just the beginning. We audit claims, reconcile payments, and analyze transactions so you don't have to.
With an unmatched combination of audit, analytics, and expertise, 360insights protects your business by detecting and responding to fraud without impacting valid claims or compromising the experience. More than a platform, it's a partnership.
At 360insights, You Are in
Good Company
Become an Expert
Learn the ins and outs of what motivates consumer behavior.