Technology, Media, and Telecom
Enhance how you sell to, sell through, and sell with the channel through incentive automation.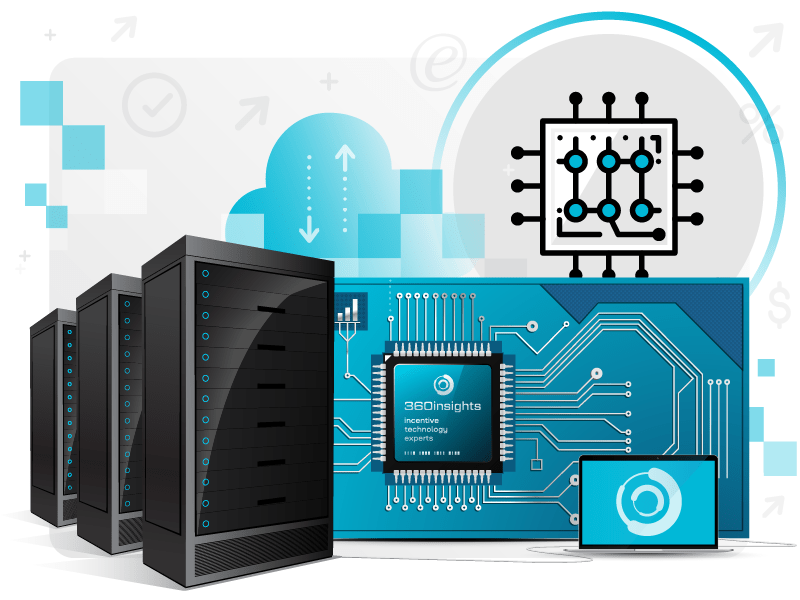 EVERYTHING-AS-A-SERVICE
Hardware
& Infrastructure
Changing IT business models require an adaptive IT channel. The shift to services, supply chain challenges, and rising product costs have a significant impact on your indirect channel partners and distributors.
With 360insights, you can seamlessly shift more offerings to subscriptions while supporting the growth of your traditional resale partners. Figure out new ways to go to market with a full suite of incentives for multiple products, revenue models, and partner types.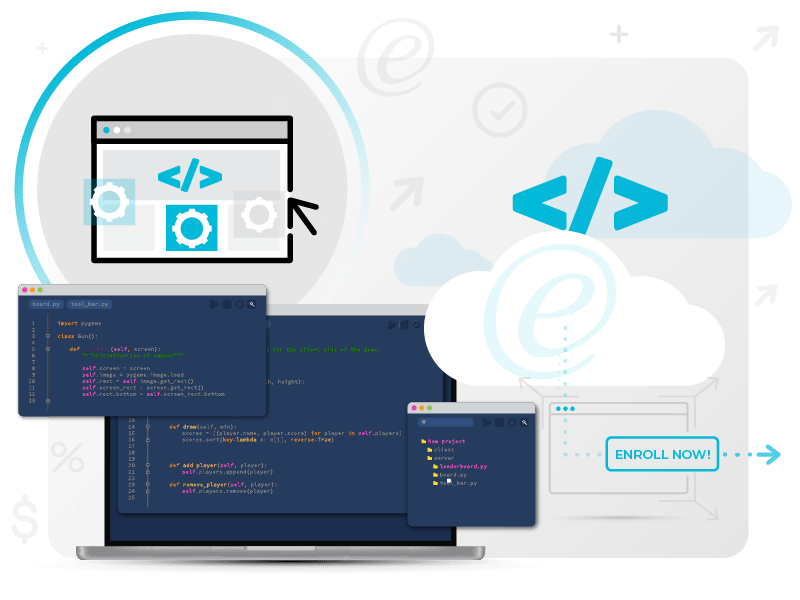 CUSTOMER LIFETIME VALUE
Subscription

Software

Successful subscription businesses think beyond the transaction. It's about consumption and the lifetime value of a customer, not just the value on purchase.

Partners can play a pivotal role in your customers' subscription journeys, and 360insights can help you strategically apply incentives at the point of value at every stage of the journey, from land-and-expand to adopt-and-renew.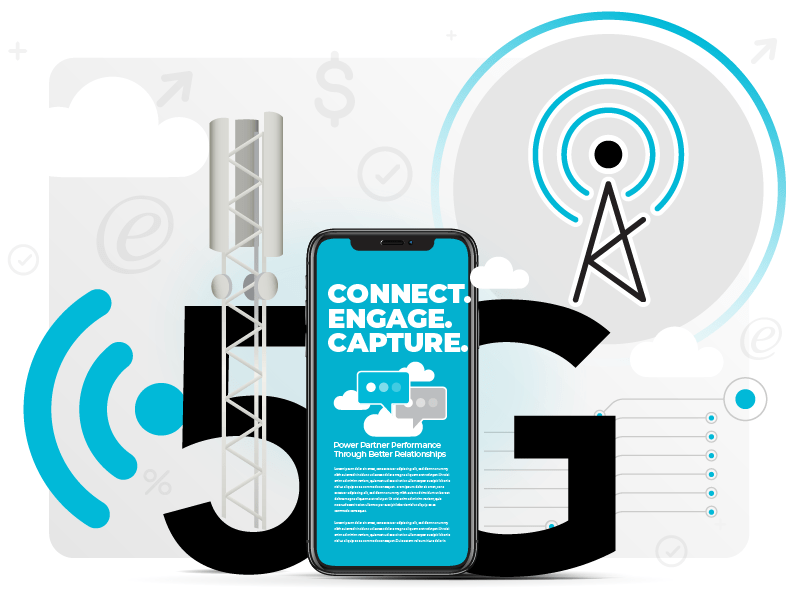 DIGITAL SOLUTIONS
Telecom & Technology
The digital services market is complex. New technologies and advancements in networking require new partners and programs to support them.
With 360insights, you can manage a mix of incentives, variations in payout formulas, and different rules of engagement to suit the partner and the program. Help traditional agents and master agents gain the comfort and competency to successfully sell digital solutions, and expand your ecosystem to a new set of partners.
Use Incentives to Align Partner Contributions with the Buyer Journey
Stop Revenue Leakage
Improve process automation and internal controls, reducing calculation errors, improper payouts, and program inefficiencies.
Eliminate Program Silos
Run global programs that operate across multiple languages, currencies, and incentive types, wherever you do business with partners around the world.
Adapt to New Changes
Quickly adjust incentives and promotions to support new products, new offers, and new revenue models with every new technology launch.
Drive Business Outcomes
Put incentives in place to encourage the right partner behaviours and compensate with the right financial rewards, serving the customer throughout their journey.
Modernize Partner Operations
Ensure that your incentive processes work seamlessly with your martech stack without compromising the partner or customer experience.
Reduce Compliance Burden
Protect yourself from fraud, stay compliant, and adhere to the highest standards for data privacy and protection.
Explore 360insights in Action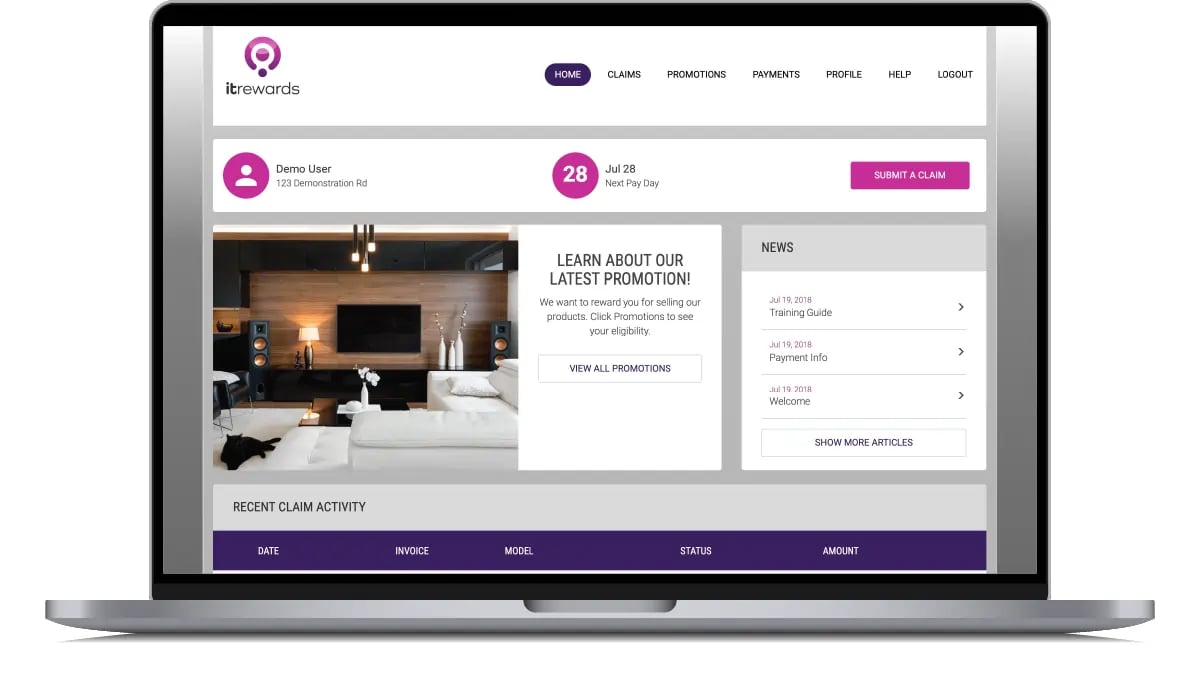 Custom Dashboard. Get a pulse on the status of all of your technology and media claims from a single, centralized dashboard. View your next pay day, recent claim activity, and upcoming promotions to reap the largest rewards.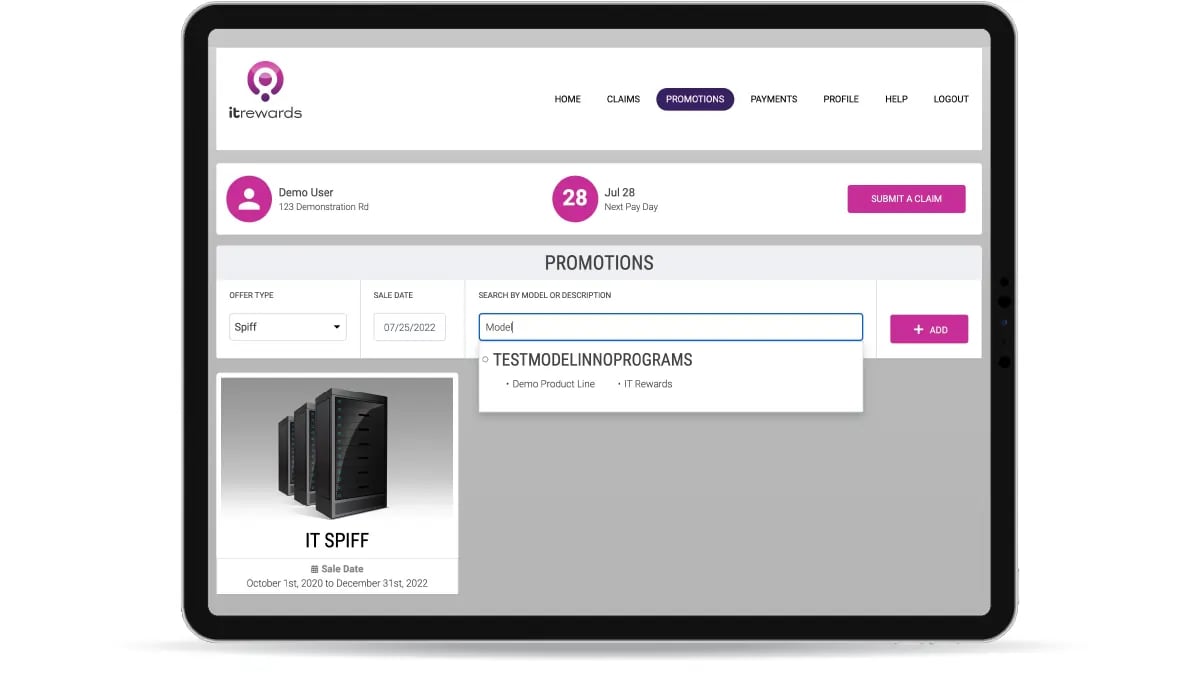 Rewards. Access your IT rewards and filter search results based on offer type, sale date, and model or description. Submit claims and keep track of the status of ongoing claims and claim history.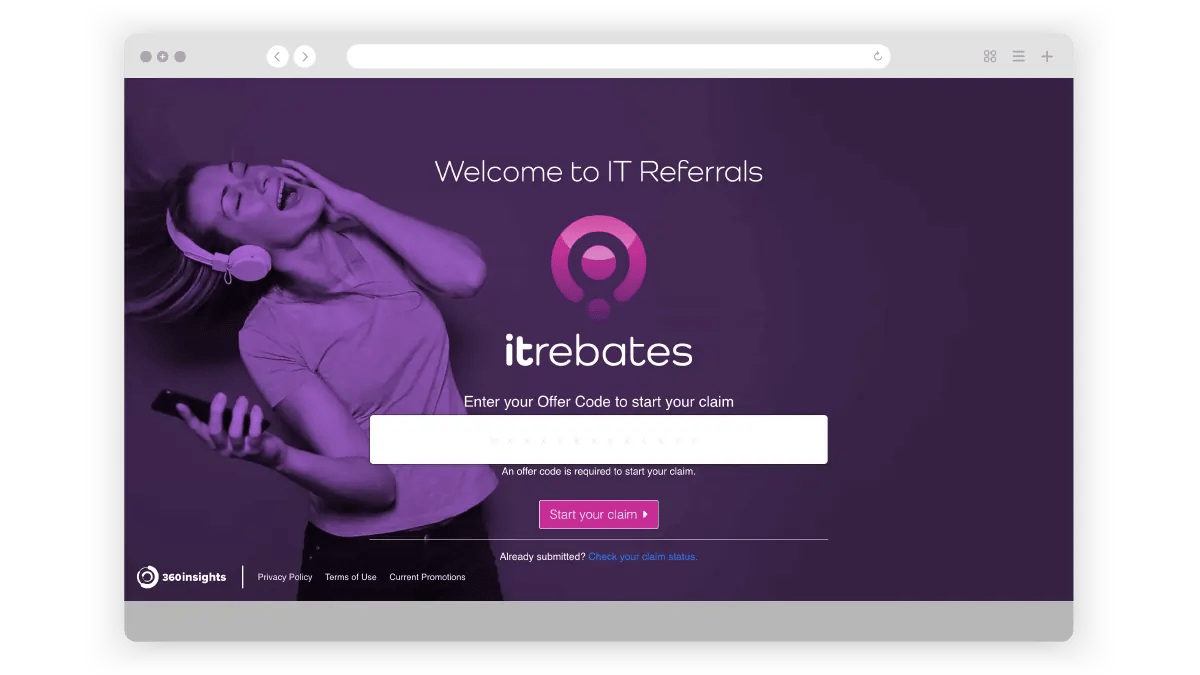 Rebates. Get the most out of your IT rebates anytime, anywhere. Simply enter your offer code to start your claim or log in to view the status of a claim you've already submitted.
What Our Partners Are Saying:
"The team at 360insights is wonderful to work with and continues to provide top-notch customer service"
NA Marketing Manager
Global Information Technology Manufacturer and Fortune 100 company
"There was an evident 'high' on the sales floors during the SPIF activities while promoting the program and incentive trip. It definitely gave us something to talk about and helped to enforce positive messaging around the brand and as a partner"
Global IT vendor client
"We are confident that the portal's ability to automatically govern who sees what according to their dealer profile, their role and their preferences will stimulate engagement for all our dealers around the world."
Nazir Esmail
Regional CIO, Polaris
"Through planning and execution from the 360insights event managers, our incentive trip event was on point. The activities arranged, engaged everyone well and drove them to build relationships which only added to the experience. It was a truly great trip."
Global IT vendor client
"360insights, with their professional expertise, have been instrumental in supporting our growing partner ecosystem with co-marketing digital initiatives. They have helped our partners improve their social and digital marketing footprint to drive meaningful results with prospects and customers."
Ana Glumac
Partner Marketing Manager, Workato
Leading the Way in Technology Incentive Innovation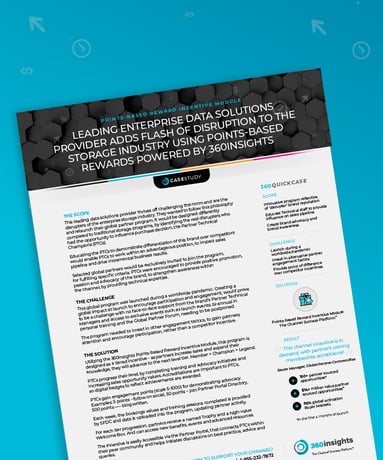 Case Study
TMT: Data Solutions Provider Points-Based Reward Program
This leading data solutions provider thrives on challenging the norm and is a disrupter of the enterprise storage industry.

The relaunch of its global partner program would identify the real disrupters who had the opportunity to influence the sales pipeline, the Partner Technical Champions.

Learn how 360insights designed a tiered incentive that produced results in education, insights, and advocacy.