Incentivize Learning and Education
Develop your network of product experts and brand advocates by connecting learning and rewards.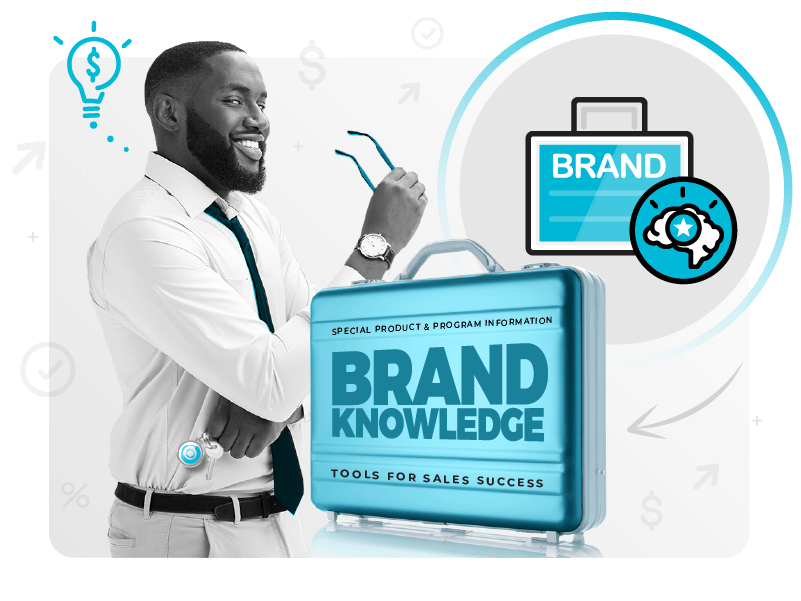 Education
Brand Knowledge
and Sales Accreditation
Provide rewards for completing sales accreditation. Weave incentives into your partner training programs to boost product confidence and improve program performance. When an individual believes in what they are selling and knows it inside out, it increases the level of connection and affinity to a brand.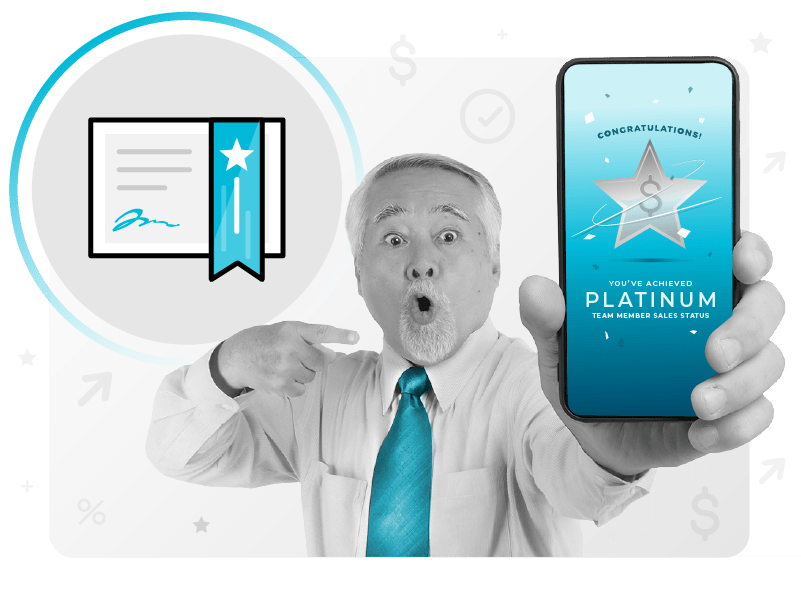 Motivation
Gamified Learning and Recognition
Celebrate every win, big and small. Motivate channel partners to increase their knowledge and become brand ambassadors. With points, certifications, and badges that showcase their successes, you can nurture healthy competition and ensure that your brand is as important to your partners as it is to you.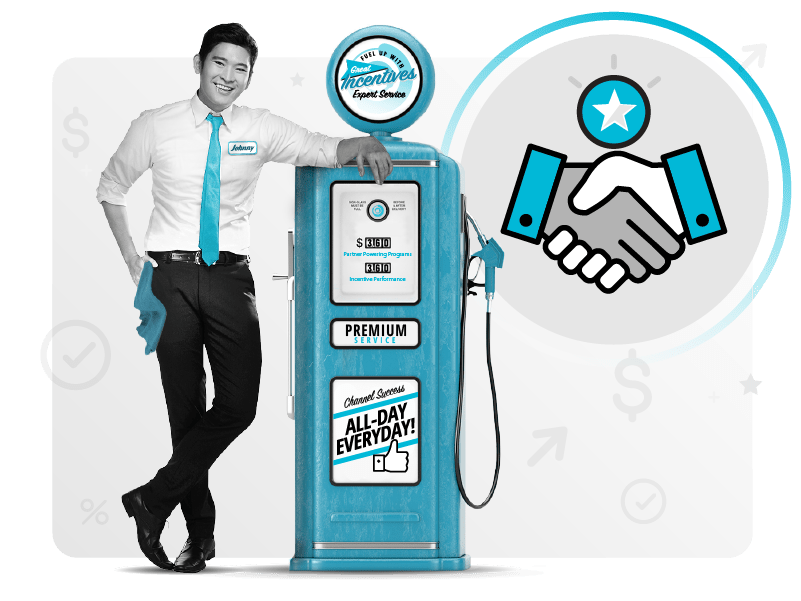 CERTIFICATION
Expert Service and Technical Support
Customers value expert advice. Look beyond the sales associate to tie incentives to your certification programs for professional product experts, service engineers, and technicians. Learning-based performance incentives (SPIFFs) can fuel an enhanced owner experience and facilitate upsell during every service visit.
Reward Every Success and Discover New Sales Opportunities with Incentives and Training
Brand Loyalty
Increase future prospects with brand enthusiasm, commitment, and loyalty.
Steady Results
Offer more opportunities to earn through sales performance and successfully complete online learning.
Robust Skillset
Enhance skillsets around product, technology, and troubleshooting to facilitate better performance and more effective sales.
Valued Connections
Better knowledge of partner networks ensures stronger relationships and better sales outcomes.
Competitive Edge
Enhanced competitor awareness and comparisons strengthen understanding of how best to position your brand and services.
Sales Conversions
The influencer's role within the sales cycle increases confidence and encourages sales conversions.
Transforming the Way Partners Learn and Grow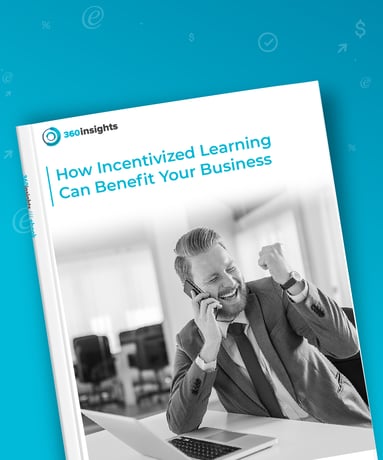 Insights
How Incentivized Learning Can Benefit Your Business
As vendors increasingly seek to achieve market penetration, increase brand awareness, and accelerate revenue growth, they have to look to engage the real channel influencers, partner sales teams, in order to deliver the desired impact.
Developing valuable relationships, building loyalty, ambassadorship and advocacy are critical to the success of channel performance.
How can this be achieved? Download the guide to find out how.
What Our Customers Are Saying:
"The team at 360insights is wonderful to work with and continues to provide top-notch customer service."
NA Marketing Manager
Global Information Technology Manufacturer and Fortune 100 company
"360insights has facilitated our program, offering business solutions, marketing plans and engagement opportunities which have enabled the partner relationship to grow and become well-established. It has enabled us to deliver over and above on all key KPIs."
Jenny Scanlan
Senior Trade & Consumer Marketing Analyst, Pirelli
"Moving to the (360insights) system helped to double our overall donations when looking at the dollar value of the donations. The regular patient rebate programs had ~4.4% participation vs. our new wearer programs (higher value) which had closer to 5.9% participation."
Kristin Finucane
CVI Project Manager for Customer Marketing, CooperVision
"The team at 360insights was super supportive, organized and always provided deliverables as promised. The expertise and knowledge in social media marketing and the channel made working with the team at 360insights extremely enjoyable and rewarding."
Joe Gabriel
Sr. Director, Global Partner Marketing, Qlik
"We use 360insights for our SPIFF program because the website and services are very end-user friendly. 360insights runs their operations very smoothly and the support team is very impressive – they're extremely reliable and consistently provide prompt turnaround timeframes on all issues. "
Rebeca Perez
Sales Support Analyst, Danby Appliances