Consumer Durables
Create a durable competitive advantage through distributor and dealer incentives.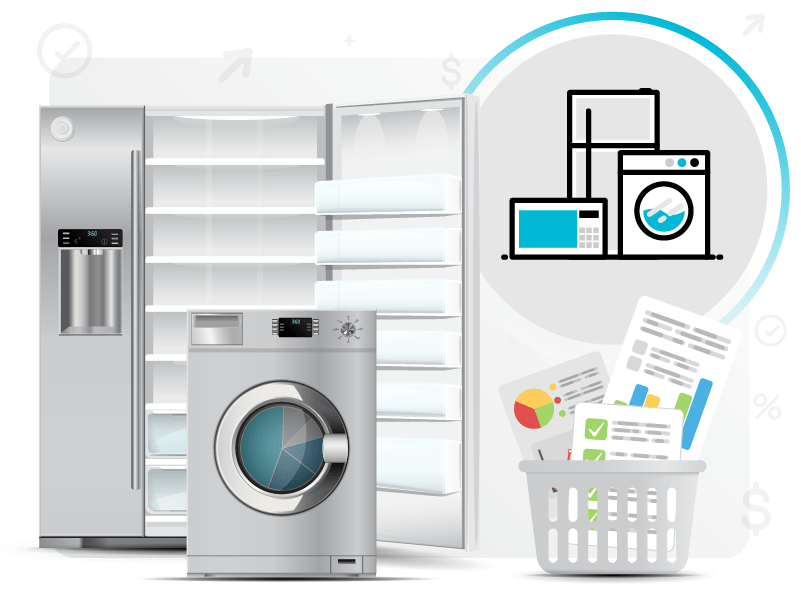 BRAND AWARENESS
Home Appliances
Competition is intense. Whether you sell through distributors, independents or nationals, builders or buying groups, or direct to consumers, financial incentives can play an important role in boosting awareness and managing growth.
Build a thriving appliance brand with distributor, retailer, and consumer incentives that attract consumer attention, generate demand, and expand your market share for the long haul.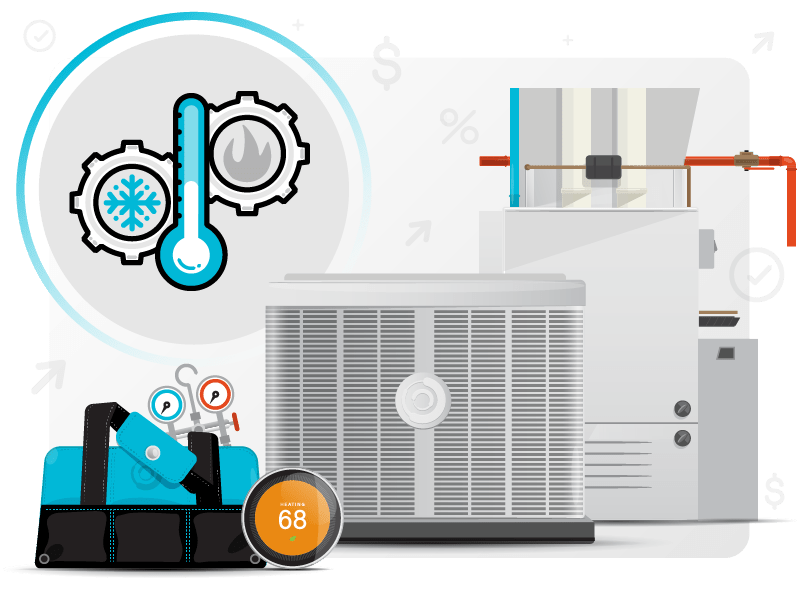 PRODUCT GUIDANCE
HVAC
Heating and cooling products require a high level of technical knowledge: the product expertise to help you win more business, the insights to manage installation, and the know-how to troubleshoot and service.
Engage your distributors and contractors to positively influence product selection through programs that create demand, further knowledge, and incentivize purchase.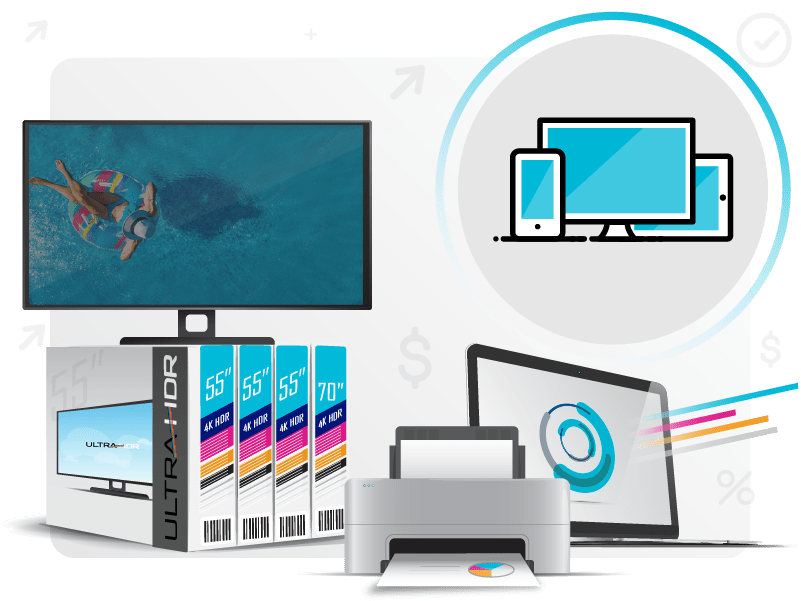 PROMOTION FLEXIBILITY
Consumer Electronics
Innovation is constant. With new products frequently coming to market and technology in a constant state of change, product life cycles are often short.
Be a preferred partner of your distributors and dealers through how you enable, incentivize, and support their growth with every new product innovation introduced and every new promotional program run.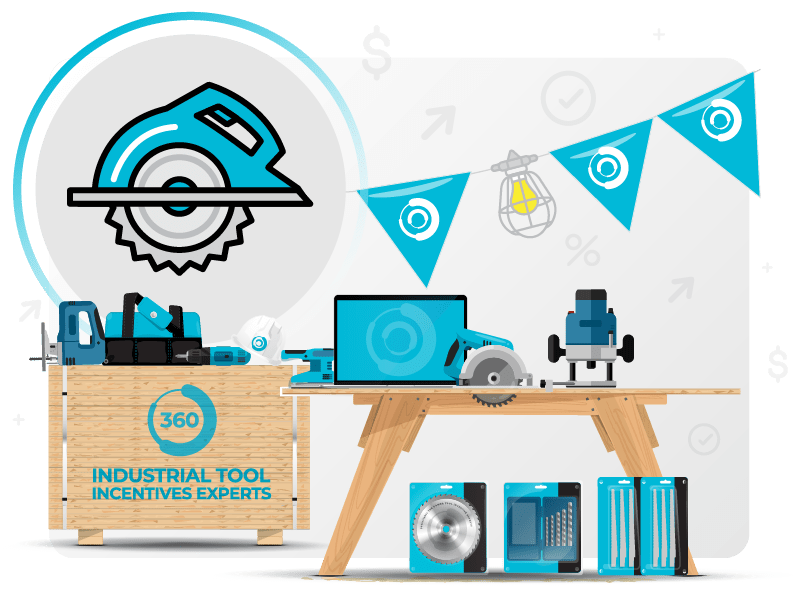 BRAND LOYALTY
Home Improvement
The right tool for the right job. Trade professionals and DIY enthusiasts alike demand it. Giving dealers the knowledge necessary to guide customers, service products, and nurture relationships is key to delivering a meaningful brand experience.
Power your growth through distributors and dealers with incentives that build product expertise and brand loyalty in your channels.
Beat Out the Competition with Higher Profitability and Happier Customers
Increase Mindshare with Sellers
Engage your dealer network and raise the competitive standing of your brand by delivering SPIFFs to the front-line sales associate.
Grow Profitable Segments
Win in higher-margin segments by capitalizing on the consumer's willingness to trade up to higher-end products.
Support Your Dealers
Let your distributors and dealers promote on price or improve their bottom line. With STA, you can smooth production cycles and cash flow.
Manage Customer Demand
Synchronize inventory availability with demand through the use of consumer and B2B rebates and promotions.
Turn Service Repairs into Sales
Take a warranty claim and service repair and turn it into an upgrade opportunity to higher-end product SKUs with incentives and promotions.
Prevent and Manage Fraud
Verify program eligibility and audit claims received to reduce revenue loss and improve the effectiveness of your spend.
Explore 360insights
in Action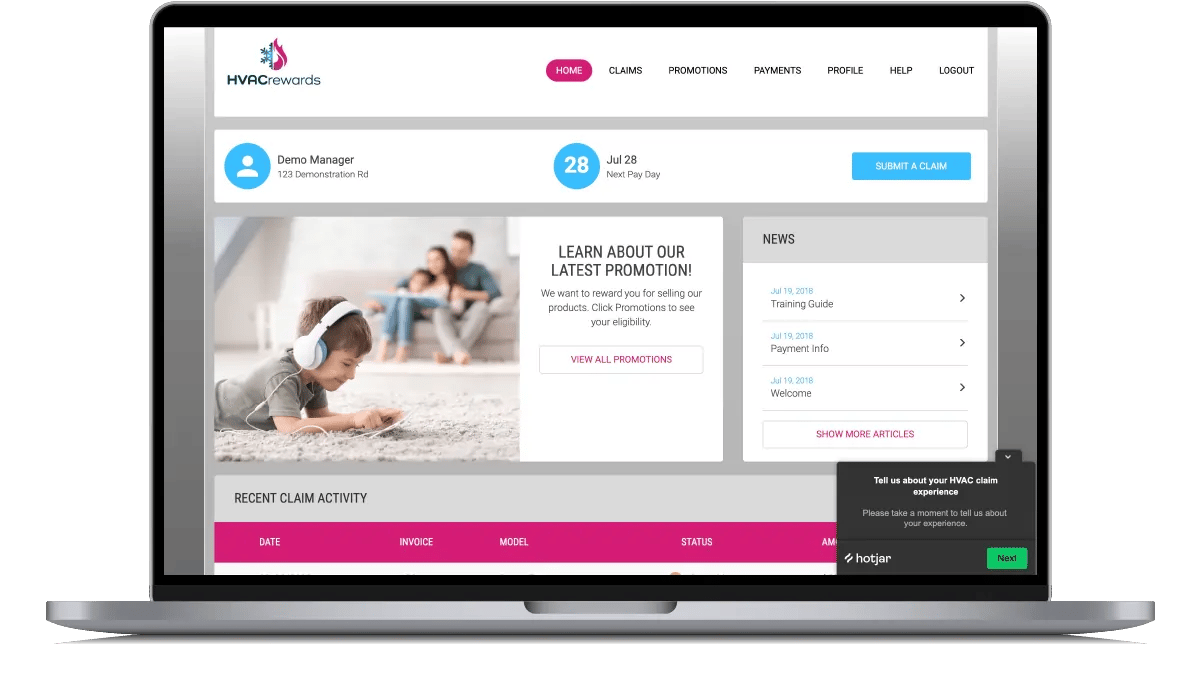 Custom Dashboard. Get a bird's-eye view of all of your recent claim activity. View all current promotions or submit a new claim on all of your consumer durables.
Rewards. Monitor your consumer durable rewards or submit a new claim. Access reward dollars for sales of eligible products so you can get the biggest bang for your buck.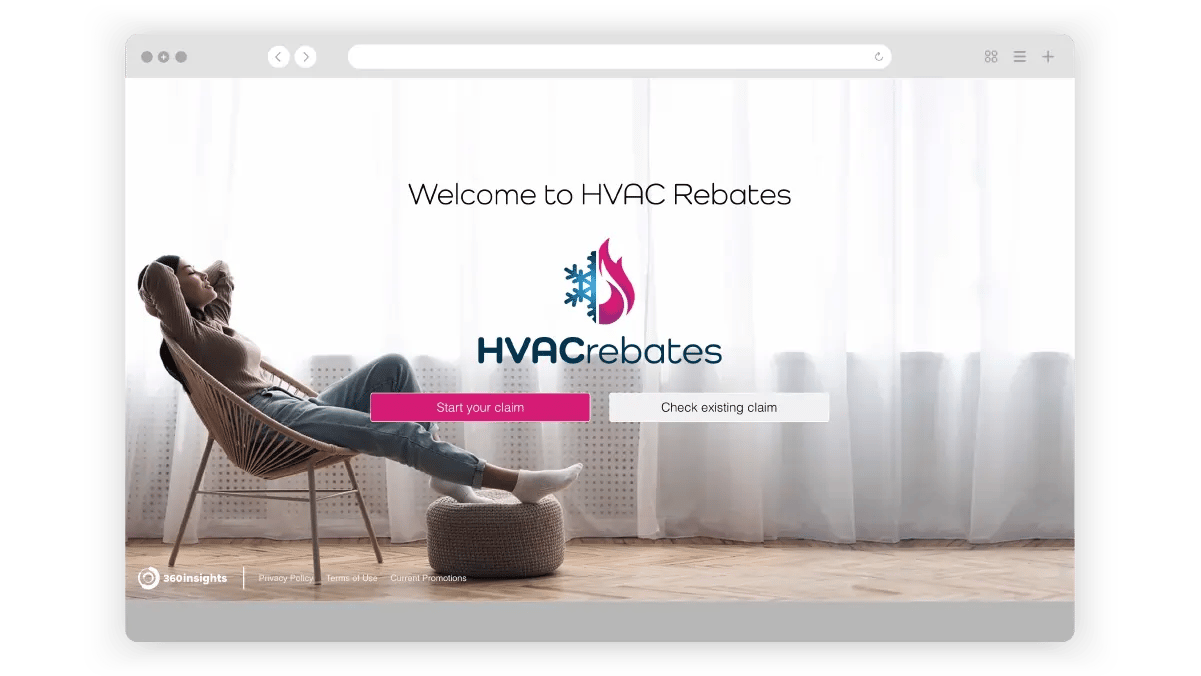 Rebates. Find your HVAC rebates all in one place. Here, you can access existing claims or start a new claim based on your purchase history.
What Our Customers Have to Say:
"The team at 360insights is wonderful to work with and continues to provide top-notch customer service."
NA Marketing Manager
Global Information Technology Manufacturer and Fortune 100 company
"360insights, with their professional expertise, have been instrumental in supporting our growing partner ecosystem with co-marketing digital initiatives. They have helped our partners improve their social and digital marketing footprint to drive meaningful results with prospects and customers."
Ana Glumac
Partner Marketing Manager, Workato
"The team at 360insights was super supportive, organized and always provided deliverables as promised. The expertise and knowledge in social media marketing and the channel made working with the team at 360insights extremely enjoyable and rewarding."
Joe Gabriel
Sr. Director, Global Partner Marketing, Qlik
"The Reward scheme has been a resounding success. The admin is easy to do, and the whole process was quick to deliver and launch. The reporting enables the sales team to actively compete in growing their accounts, and we had one customer whose sales increased by 200% while many others saw over 100% growth. "
Head of Marketing
Fisher & Paykel UK
"We use 360insights for our SPIFF program because the website and services are very end-user friendly. 360insights runs their operations very smoothly and the support team is very impressive – they're extremely reliable and consistently provide prompt turnaround timeframes on all issues."
Rebeca Perez
Sales Support Analyst, Danby Appliances
Monitor Consumer Products Sales in Real Time
Case Study
Appliance Manufacturer: Fisher-Paykel Drive Sales
Fisher & Paykel, the iconic manufacturer of premium kitchen and laundry appliances, sought an incentives partner who was easy to work with and offered a simplified setup with a great program design that could help to reduce internal administrative processes and workload.

The brand was looking to drive more foot traffic into showrooms, increase the wallet share from dealers, and help to grow business from engaging and rewarding dealer salespeople.

Learn how 360insights implemented a sales incentive and consumer rebate program to help increase sales by 200%.