Health Plans & Insurance
Tailor your member incentive programs to increase participation in preventive care, reduce costs for payers, and improve health outcomes.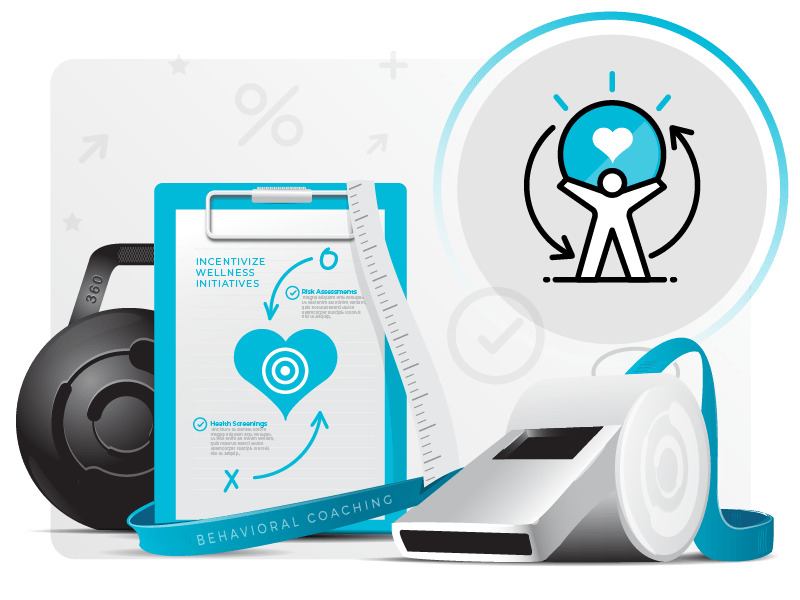 WELLNESS INCENTIVES
Medicaid Managed Care
Keep Medicaid plan members healthy. Build targeted wellness programs that not only encourage healthy behaviors but address individual risk factors that impact outcomes, utilization, and spend.
Guide and support your members to better health with the use of incentives that reward completing risk assessments, health screenings, wellness checks, and lifestyle and behavioral coaching, all while adhering to CMS and state Medicaid guidelines.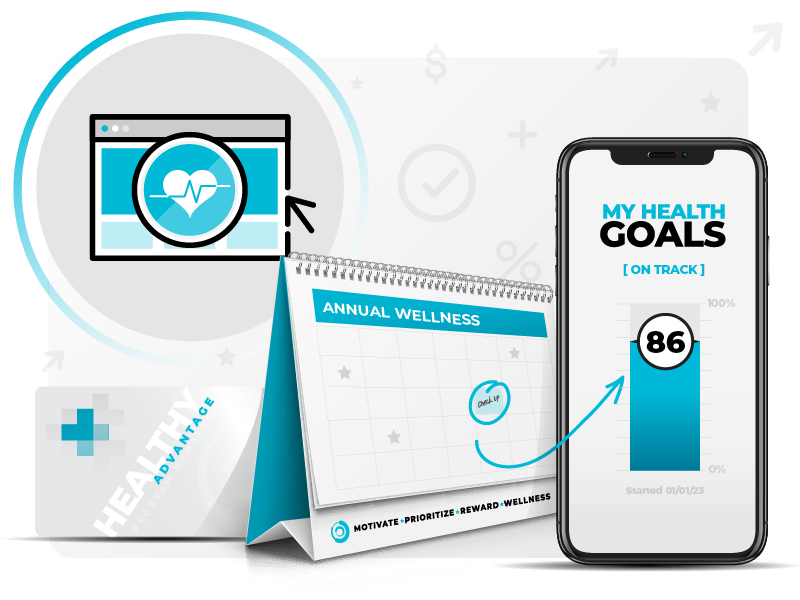 MEMBER ENGAGEMENT
Medicare Advantage Programs
Move Medicare members to action and take steps that improve their health. Use incentive rewards effectively and within CMS guidelines to improve member outcomes and close HEDIS gaps in care.
Design custom greeting cards that encourage members to utilize plan benefits and prioritize annual wellness visits, promoting a reward process that will delight your membership, enhance your programs, and improve your CAHPS scores.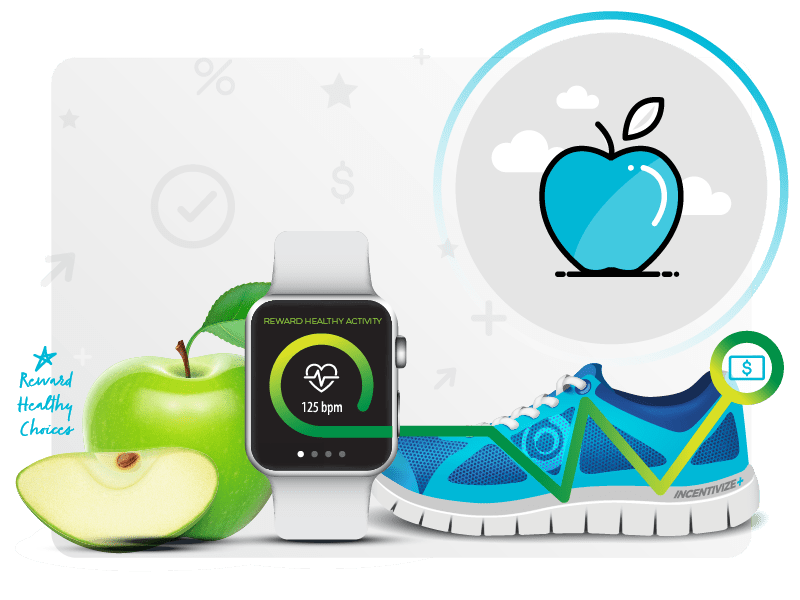 WORKPLACE WELLNESS
Commercial Healthcare Plans
Support employee health and well-being. Find simple and effective ways to reward employees for healthy decisions, and ensure workforce productivity, boost employee morale, and reduce healthcare costs.
Provide a platform that lets employees earn and redeem points, providing a wide selection of prepaid cards, gift cards, and health and fitness merchandise in a branded program site.
Use incentives to positively impact member engagement and health spend
Flex Rewards
Offer flexible prepaid cards that support over-the-counter (OTC), grocery, utility and other specialty rewards to meet member needs.
Restricted Spend
Manage how funds are used with restrictions for specific retailers, services (utilities, transportation), or categories (alcohol, tobacco).
Cardholder Support
Respond quickly to member issues and replacement card inquiries with multilingual contact centers based in the U.S.
Claim Workflows
Offer a redemption process that is based on claims or self-attestation, validating the member and procedure, and expediting processing.
CMS Compliant
Adhere to CMS regulations by qualifying members, tracking health actions, and managing reward fulfilment.
HIPAA Ready
Process and store all sensitive data in a manner that allows organizations subject to HIPAA to maintain regulatory compliance.
Explore 360insights in Action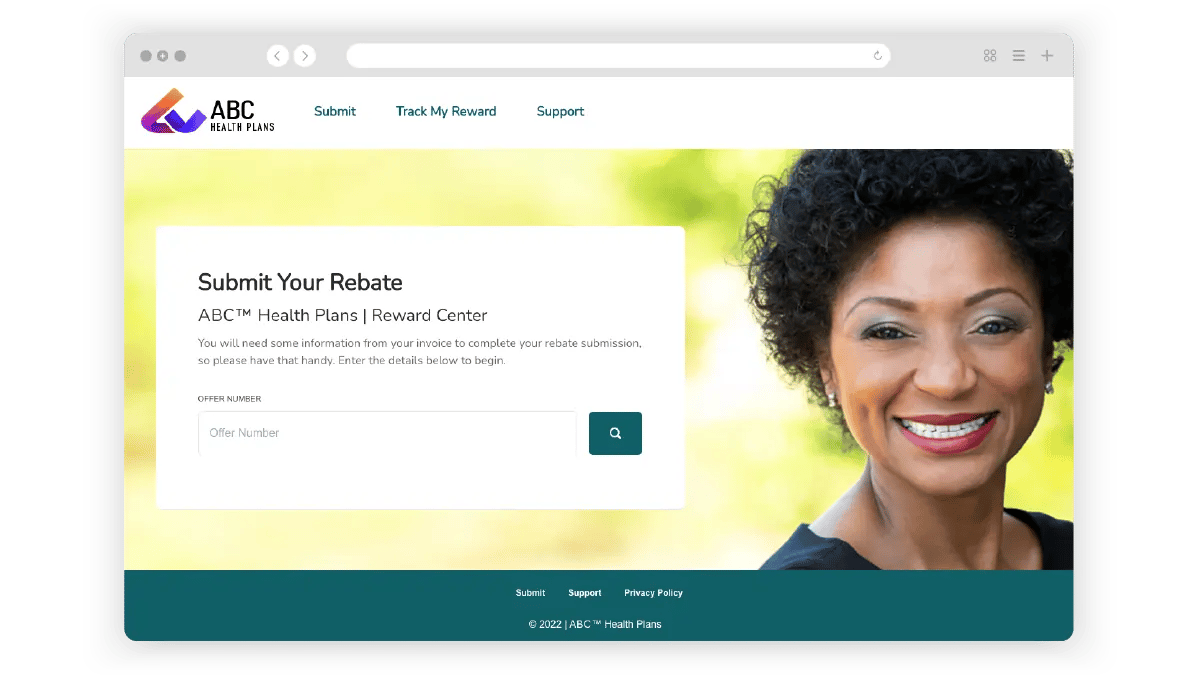 Rebate submission. Give plan members easy access to a branded portal to make claims. Track wellness activities and accelerate reimbursement with an intuitive digital experience for all.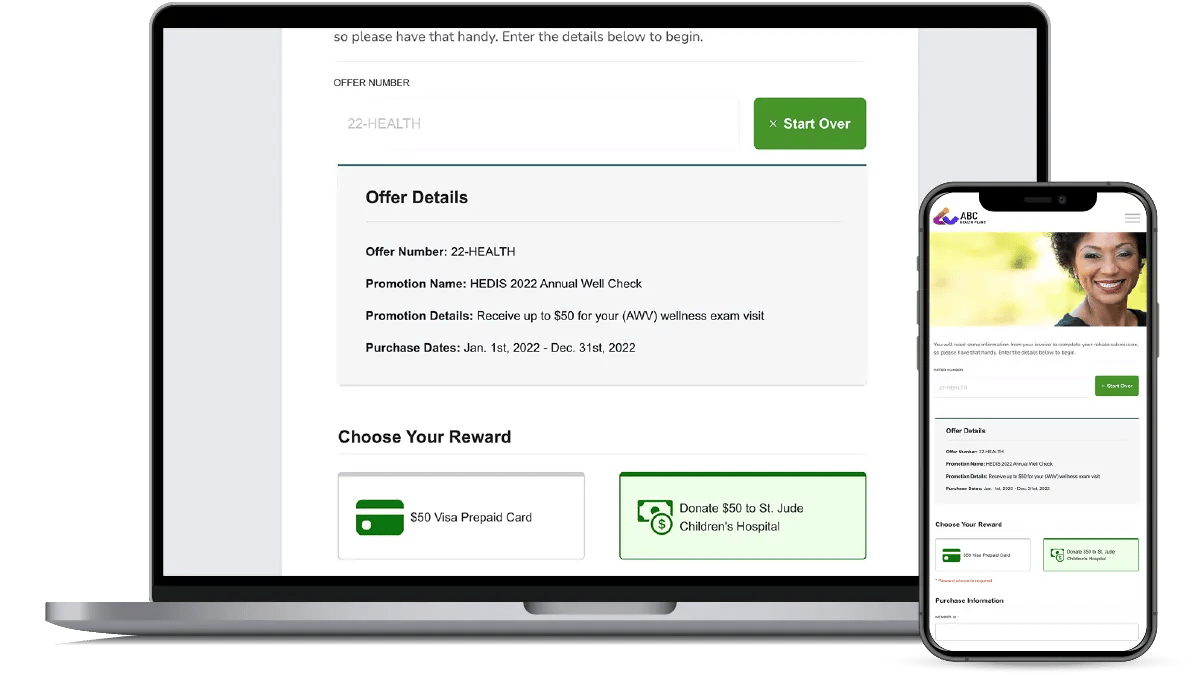 Reward Payment. Provide choice in how member rewards are paid. From prepaid cards to curated health and fitness merchandise, positively influence participation and engagement by tailoring rewards to the individual.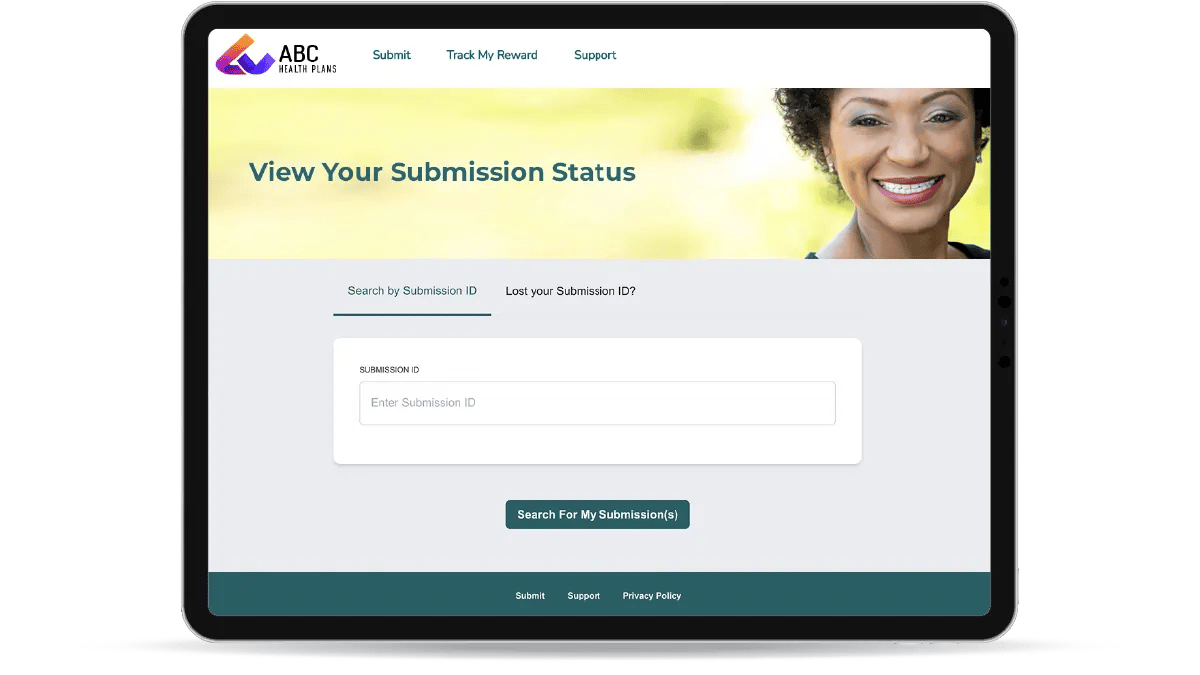 Claims Status. Give members the ability to check the status of a claim online. Streamline the tracking process, minimize potential support calls, and provide an exceptional experience for your members.
Proud to Partner in Your Success:
"Since using the Channel Success Platform™, we have concluded that the business coming from loyal customers is far greater than the monetary cost associated with rebates and redemptions."
Mark Goldring
Commercial Manager, Apollo Vredestein
"360insights has facilitated our program, offering business solutions, marketing plans, and engagement opportunities which have enabled the partner relationship to grow and become well-established. It has enabled us to deliver over and above on all key KPIs."
Jenny Scanlan
Senior Trade & Consumer Marketing Analyst , Pirelli
"Moving to the (360insights) system helped to double our overall donations when looking at the dollar value of the donations. The regular patient rebate programs had ~4.4% participation vs. our new wearer programs (higher value) which had closer to 5.9% participation."
Kristin Finucane
Project Manager for Customer Marketing, CooperVision
"I feel like I'm a cheerleader for 360insights, all of the team that I work with feel like family. We have launched multiple programs with 360 because they know our business so well and never fail to meet our needs. There is a mutual trust, and we understand what they can do for us, and we just work so well together."
Stephanie Bohr
Manager, Channel Marketing, Old World Industries
"We use 360insights for our SPIFF program because the website and services are very end-user friendly. Their support/customer service is also exceptional. 360insights runs its operations very smoothly and the support team is very impressive – they're extremely reliable and consistently provide prompt turnaround timeframes on all issues."
Rebeca Perez
Sales Support Analyst, Danby Appliances
Leading the Way in Incentive Management for Health Plans & Insurers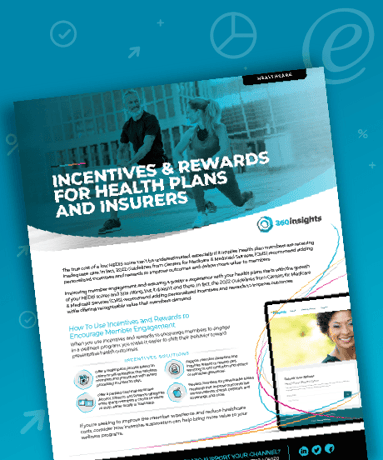 Help Sheet
Incentives & Rewards to Encourage Member Engagement
Discover how to turn your passive payors into active members through automated, personalized incentives and rewards that lead to positive healthcare experiences.
When you use Incentives and Rewards programs to support higher quality care and encourage members to engage, you make it easy to shift their behavior toward preventative health outcomes when they redeem rewards. Find out how.