Fund Management
Improve how you manage partner co-marketing spend and approvals.
Drive Results for Your
Co-Marketing

Programs

Combine workflow automation and payment processing for better fund management.
total budget allocated to channel marketing
(source: Forrester Research)
increased MDF investment by high-performers
(source: Forrester Research)
claims audited for fund disbursement
(360insights benchmark)
claims processed
(360insights customer)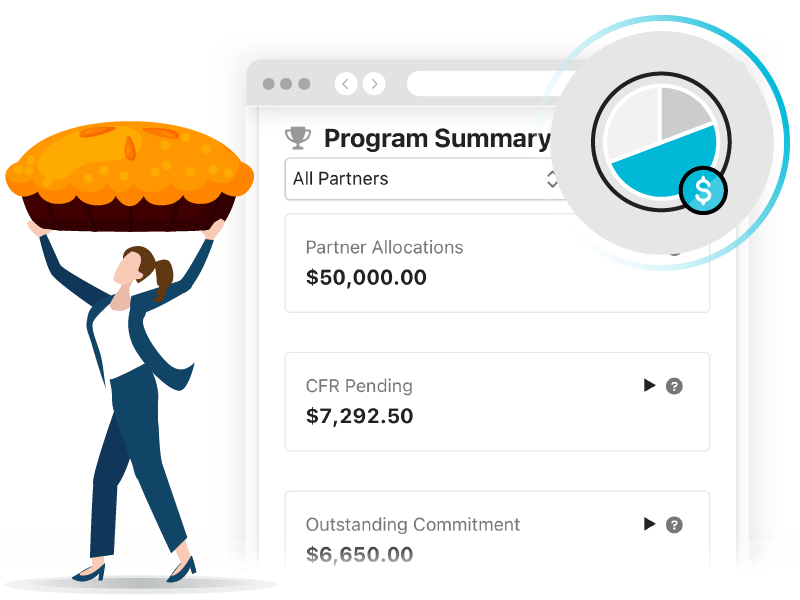 Get a Bigger Share of the Pie
Take market share away from competitors. Invest in partner marketing programs with simple and intuitive fund allocation, approval workflows, and disbursements. Tap the relationships, connections, and brand presence of your partners to win a larger share of your market, and find the small changes that can lead to huge growth.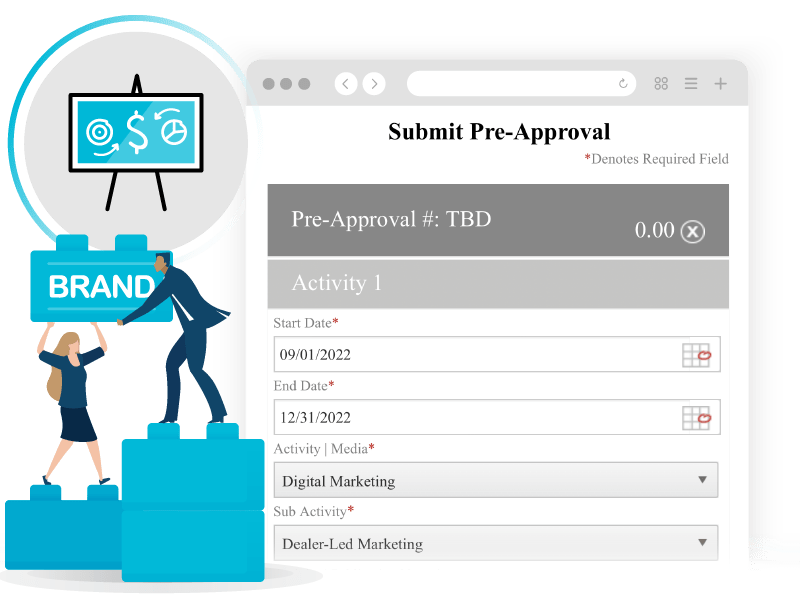 Build Your Brand Together
Control costs and expand your reach. Get smarter about how you spend your co-op advertising budget, manage the accrual and disbursement of funds, and ask for more detail about where and how money is spent. In the end, complement your national brand campaigns with local marketing initiatives that align to your strategy and goals.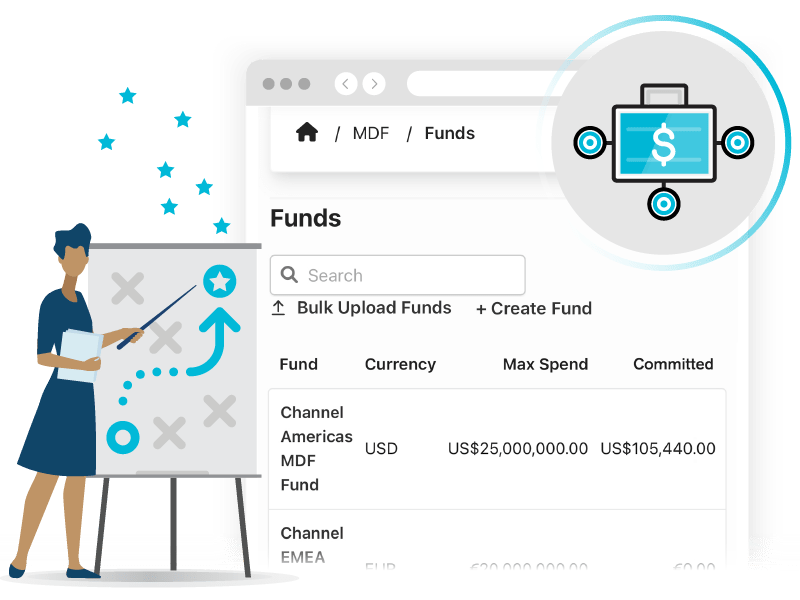 Develop New Markets
Unlock the next wave of growth. Expand your total addressable market by funding partner marketing initiatives in new geographies or categories. Provide clear rules of engagement for qualification, shorter approval times, and prompt payments to keep finding and pursuing new market segments and sources of future growth.
Boost

Partner Marketing Fund Utilization and

Spend

Optimization
Flexible Funding
Fund programs through accrual, allocation, or fund on approval, and manage based on geography, partner tier, or type.
Faster Approvals
Speed time to approval with flexible workflows based on activity, investment, or geography.
Timely Payments
Streamline the reimbursement process with partial payments and multi-currency.
Brand Compliance
Ensure proof is attached to each marketing proposal and claim with built-in user guidance.
Easy Budgeting
Understand committed and available budget with advanced reporting.
Risk Reduction
Lower the risk of overspending by fully auditing campaign requests.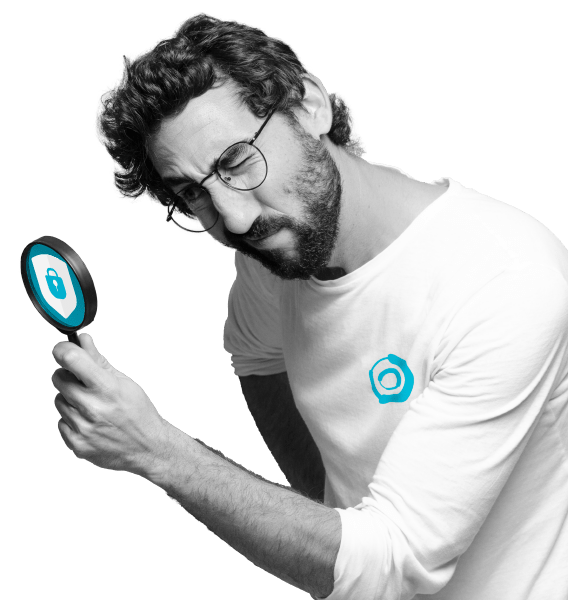 Mitigate Risk Without Sacrificing Experience
Processing rewards is just the beginning. We audit every claim, reconcile every payment, and analyze every transaction so you don't have to.
With an unmatched combination of audit, analytics, and expertise, 360insights protects your business by detecting and responding to fraud without impacting valid claims or compromising the experience. More than a platform, it's a partnership.
Trusted by Companies

Around the World
Check Out the Latest Thinking in Partner Marketing
Find the latest tips, tricks, and industry trends to optimize co-marketing spend.