Align Channel Sales and Marketing
Get your partner teams on the same page and remove the silos that inhibit your growth.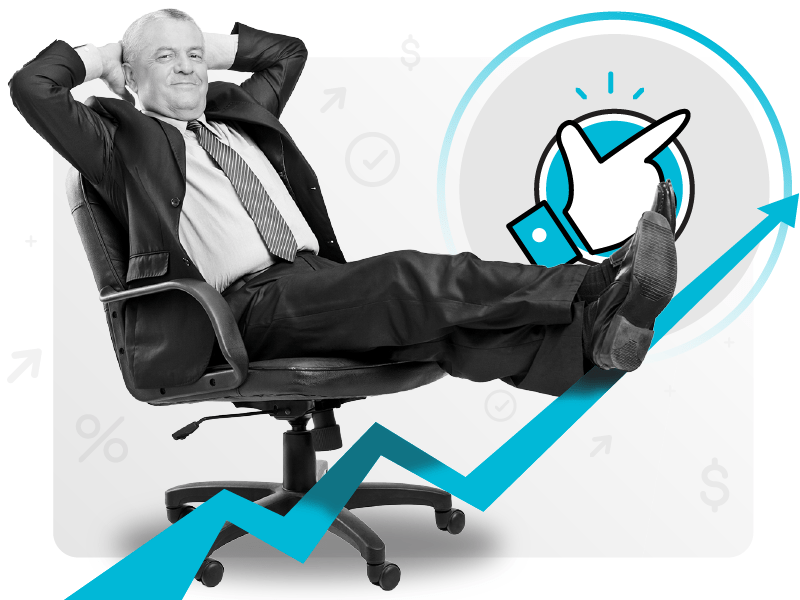 PARTNER OPERATIONS
Effortless
Administration
Invest in automation. Increase the effectiveness of your processes for incentive calculations and payments, and improve the partner experience. Set up your systems to best enable the partner journey by running on common data and common technology.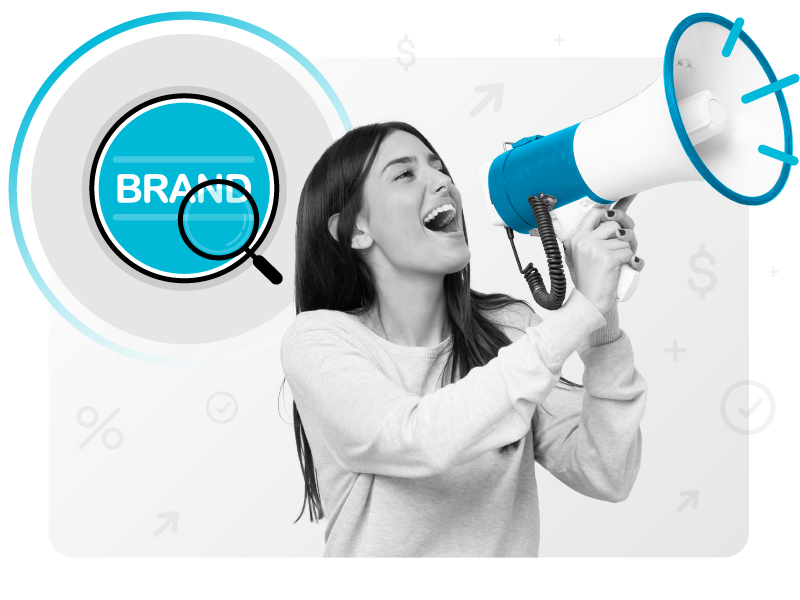 CHANNEL ANALYTICS
Well-Timed Promotions
Connect promotional activities with sales activities. Use margin analysis across the product portfolio to inform promotions. Use incentives to synchronize inventory availability with demand. Make sure your channel promotions are in sync with your business priorities.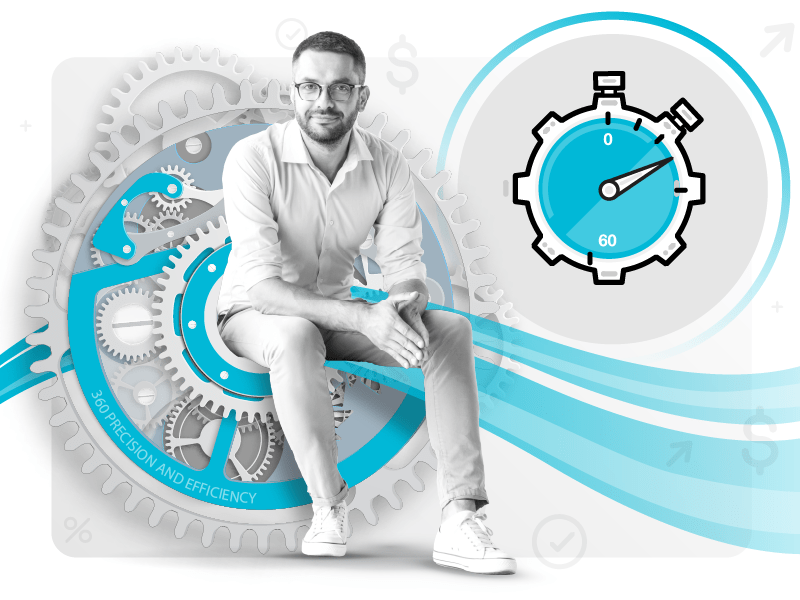 PROGRAM MANAGEMENT
Unmatched Efficiencies
Find efficiencies in your spend. Manage multiple programs at once, have visibility into what's working and what's not, and take action based on insights. Incorporate push and pull marketing strategies to more efficiently create and satisfy demand.
Meet Your Goals Faster with Channel Sales and Marketing Alignment
Accelerated Growth
With your sales and marketing teams building strategy together, you'll get farther faster and rapidly scale your business.
Increased Sales
Meet and exceed sales quotas with competitive incentives for your sales teams.
Higher Productivity
Work efficiently and accurately with an all-in-one platform to hold you accountable and keep your partners engaged.
Brand Advocacy
Boost the reputation of your brand and build credibility as your business grows.
Brand Awareness
Get the word out about who you are and what you do with an engaging hub to draw in new partners.
Brand Credibility
Become the brand name your customers know and trust. Drive sales based on glowing partner referrals.
We Build Partnerships That Last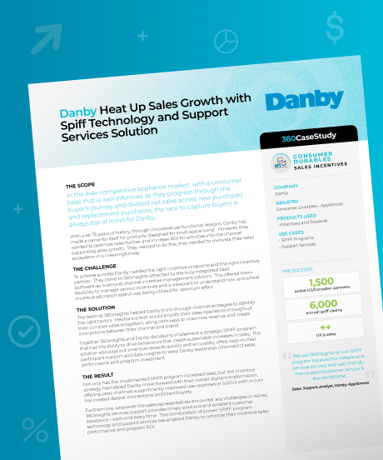 Case Study
Manufacturing: Danby Accelerating Performance with SPIFFs
Appliances manufacturer Danby was looking to motivate its sales ecosystem in a meaningful way.
Together with 360insights, a channel strategy was developed and the right tactics were identified that would amplify their sales operations throughout their complex sales ecosystem, along with ways to maximize revenue and create connections between their channel and brand.

Discover how, with the right incentives program in place and an awareness of how and where it was allocating incentive spend, Danby was able to effectively optimize that spend to increase ROI.
Proud to Create More Success Stories Like These:
"There was an evident 'high' on the sales floors during the SPIF activities while promoting the program and incentive trip. It definitely gave us something to talk about and helped to enforce positive messaging around the brand and as a partner."
Global IT vendor client
"Since using the Channel Success Platform™, we have concluded that the business coming from loyal customers is far greater than the monetary cost associated with rebates and redemptions."
Mark Goldring
Commercial Manager, Apollo Vredestein
"Through planning and execution from the 360insights event managers, our incentive trip event was on point. The activities arranged, engaged everyone well and drove them to build relationships which only added to the experience. It was a truly great trip."
Global IT vendor client
"I feel like I'm a cheerleader for 360insights, all of the team that I work with feel like family. We have launched multiple programs with 360 because they know our business so well and never fail to meet our needs. There is a mutual trust, and we understand what they can do for us, and we just work so well together."
Stephanie Bohr
Manager, Channel Marketing, Old World Industries