Configure, Price, Quote & Promote
A SaaS pricing engine that can handle the most complex products, promotions, and partnerships.
Maximize revenue and margin with pricing agility
Drive more profitable sales through partners with accurate quoting, dynamic discounting, and product bundling.
typical increase in average order value
(360insights customer)
total revenue influenced
(360insights benchmark)
active distributors internationally
(360insights benchmark)
countries for global support
(360insights benchmark)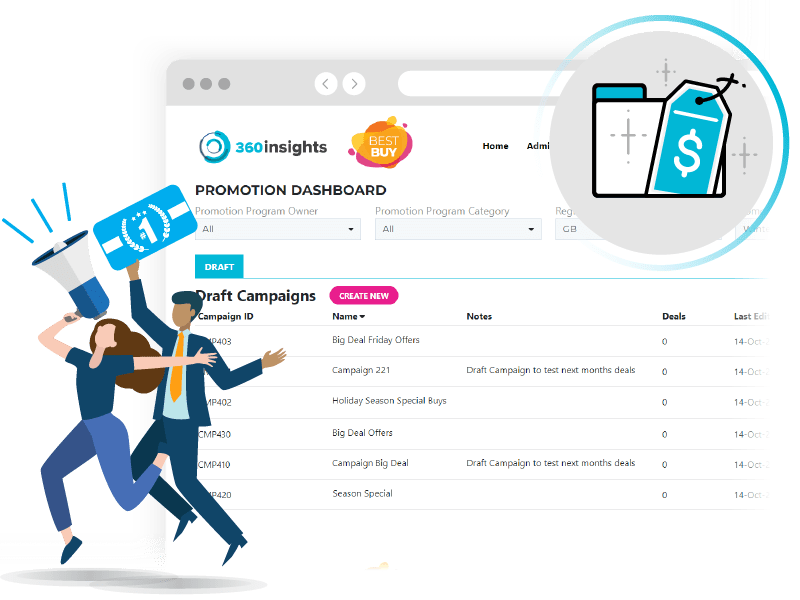 Manage Trade Promotions
Differentiate yourself through exclusive product offers and remove the burden of manual promotions management. Set discounts on line-items, bundles, or complete orders, and manage the business rules and criteria that guide them. Let your sales team, or your partners, apply local market knowledge to tailor promotions to their customers with an efficient process for product selection, pricing, and policy enforcement that runs as-a-service for any platform, including CRM, ERP, CPQ, eCommerce, or portal.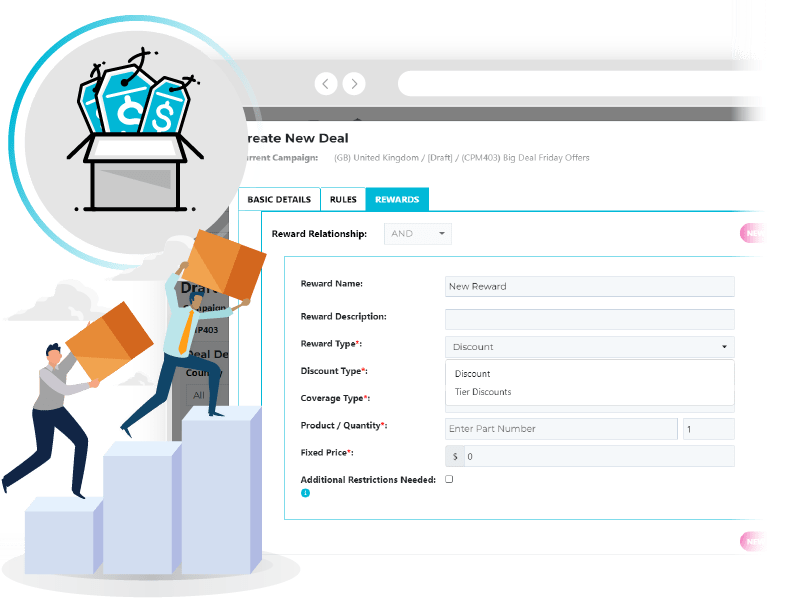 Upsell with Dynamic Product Bundles
Encourage customers to buy more. Combine items from the same product line, mix-and-match products, offer BOGO bundles, or gift items as an incentive to purchase. Support an infinite number of product combinations without creating fixed bundles or virtual SKUs. By promoting products together, you can increase average order value, move inventory, and provide more value to customers, without diluting margins.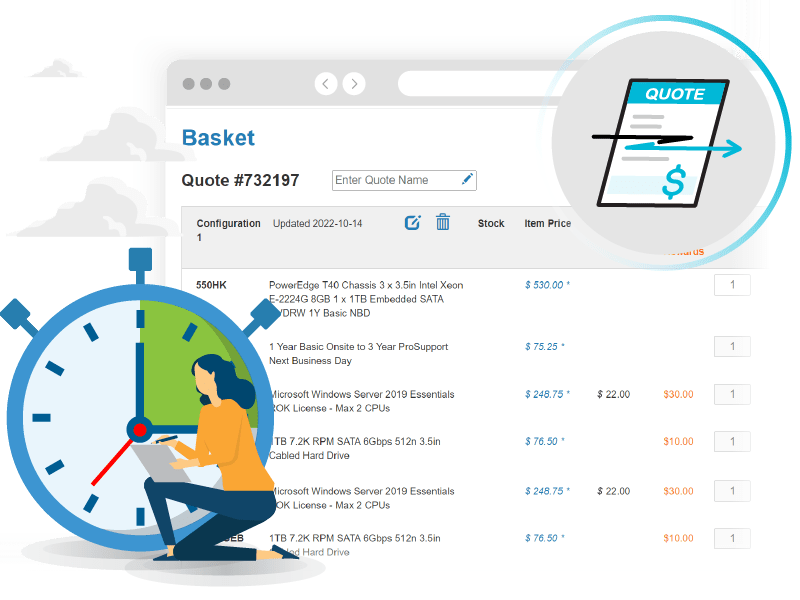 Improve Quote Turnaround Times
Configure a pricing quote with ease. Enable your sales team, or your partners, to confidently price across your portfolio based on current inventory levels, the complexity of product configurations, and the latest discount measures. Give your partners everything they need to make daily pricing decisions across thousands of SKUs and shorten the time it takes them to go from requirement-to-quote-to-cash.
The
right

pricing, the

right

promotions, every time
Improve Accuracy
Enforce pricing rules and guidelines to protect margins and prevent unauthorized discounting.
Increase Deal Size
Grow revenue by bundling products, folding in discounts, and driving an increase in upsell and cross-sell with every order.
Simplify Admin
Remove repetitive tasks of scheduling promotions, activating offers, and tracking campaign performance through automation.
Shape Demand
Check inventory while an order is created and oversee pricing through the product lifecycle to manage availability or obsolescence.
Platform Agnostic
Act on data based on the tools in your tech stack, interface easily with partners, and surface promotions inside any portal or store.
Faster to Market
Launch new programs quicker, with a network of distributor integrations and a consistent experience for all sellers and partners.
Loved

by the World's Best Brands
Check Out the Latest Thinking in Pricing and Promotion Management
Find the latest tips, tricks, and industry trends to grow the channel.