Incentives & Rewards
Build sales incentive schemes that deliver results for your partners and your brand.
Outperform Your Sales Targets
Eliminate friction across your sales process and create loyalty with every transaction.
increase in sales achieved
(360insights customer)
increase in average transaction value
(360insights customer)
increase in YOY sales for specific SKUs
(360insights customer)
program activation rate
(360insights customer)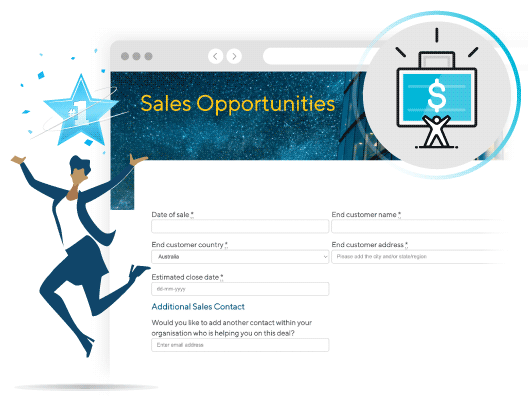 Reward Your Top-Performing Sellers
Give your sellers all the motivation they'll need to surpass quota and full transparency into when and how they'll get paid. Use SPIFFs as a short-term incentive to boost sales of a specific product or launch a loyalty program that lets team members earn points. With real-time status on claims, you'll ensure your sellers always know where they stand.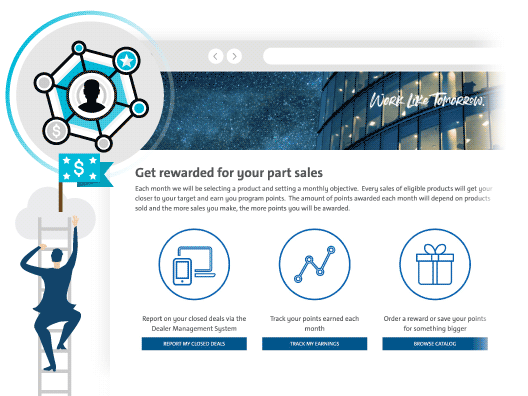 Motivate Your Service Teams and Technicians
A sales rep may be responsible for a customer's initial purchase, but service often seals the deal on the second. Turn every integration, installation, warranty service or repair into an opportunity to up-sell and cross-sell new products and services. Drive new revenue opportunities and build loyalty with your team of trusted experts.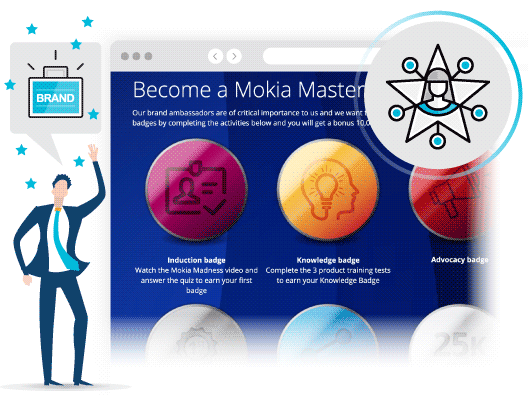 Influence Your Influencers
Recommendations drive purchase decisions. But referrals don't just happen organically; they need nurturing. Give your ambassadors and influencers the motivation they need to advocate for your brand and engage their business networks to attract referrals. It's a powerful tool to scale your growth over time.
Reward Performance

and the Behaviors that Lead to a Sale
Custom Rewards
Tailor rewards based on individual demographics and geographies.
Global Fulfillment
Deliver global rewards, including prepaid cards, vouchers, and merchandise.
Compliant Gifting
Manage your tax compliance and standardize gifting rules.
Claims Automation
Automate high-volume claim uploads and start and stop claims.
Payouts Automation
Automate the calculation of payouts based on partners, tiers, or products.
Sales Competition
Gamify your rewards with badges, target trackers, and leaderboards.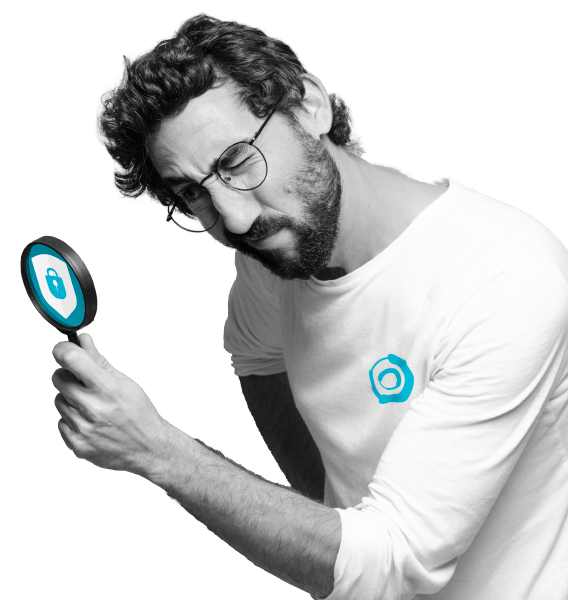 Mitigate Risk W
ithout Sacrificing Experience
Processing rewards is just the beginning. We audit claims, reconcile payments, and analyze transactions so you don't have to.
With an unmatched combination of audit, analytics, and expertise, 360insights protects your business by detecting and responding to fraud without impacting valid claims or compromising the experience. More than a platform, it's a partnership.
Loved by the World's
Best Brands
Check Out the Latest Thinking in Sales Motivation
Find the latest tips, tricks, and industry trends to grow the channel.