Life Sciences
Breathe new life into your channel programs with incentive automation.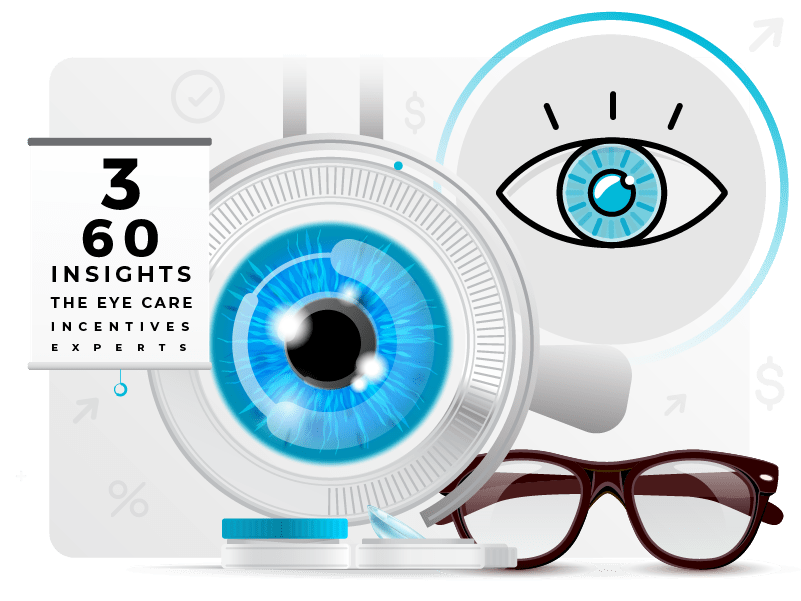 PRACTICE GROWTH
Vision Care
Optometrists, ophthalmologists, and other care professionals play a critical role in the purchase of contact lenses and ocular products. Raise visibility with eye care professionals and better understand and influence consumers.
Through incentives and promotions, you can support a patient's out-of-pocket costs, increase the frequency of visits, and grow patient revenue for every practice.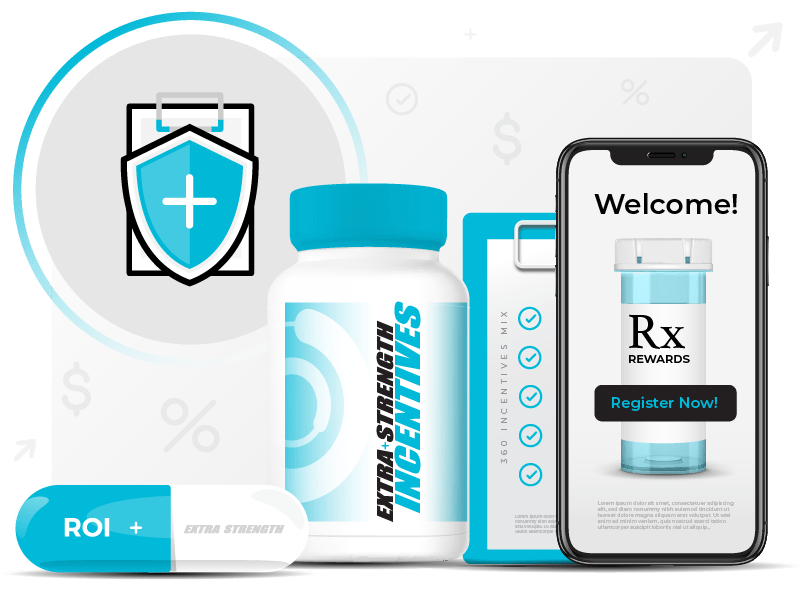 PATIENT DEMAND
Prescription Products
Access and affordability are common challenges in healthcare. With consumer demand for lower prices and greater convenience, incentives can help drive down the costs of prescription drugs for consumers and payers.
Prescribe the right mix of incentives and promotions to engage customers and grow share in the markets you serve.
Engage Practitioners and Lower Out-of-Pocket Costs for Consumers
Create Customer Loyalty
Turn your passive purchasers into committed customers through promotions that return cash back for larger volume sales.
Improve Customer Experience
Eliminate lengthy disbursement times and reduce decline rates through process automation, smart validation, and accelerated payments.
Capture Customer Insights
Collect customer data through participation in surveys, reviews, and referrals during the rebate submission process.
Support Cause-Based Marketing
Give consumers the ability to defer all or some of their reward to designated charities to elevate the brand and the program's impact.
Reduce Compliance Burden
Protect yourself from fraud, maintain regulatory compliance, and adhere to the highest standards for data privacy and protection.
Build Strong Relationships
Help medical professionals drive traffic to their practice and boost the rate of regular exams through the use of in-office promotions.
Explore 360insights in Action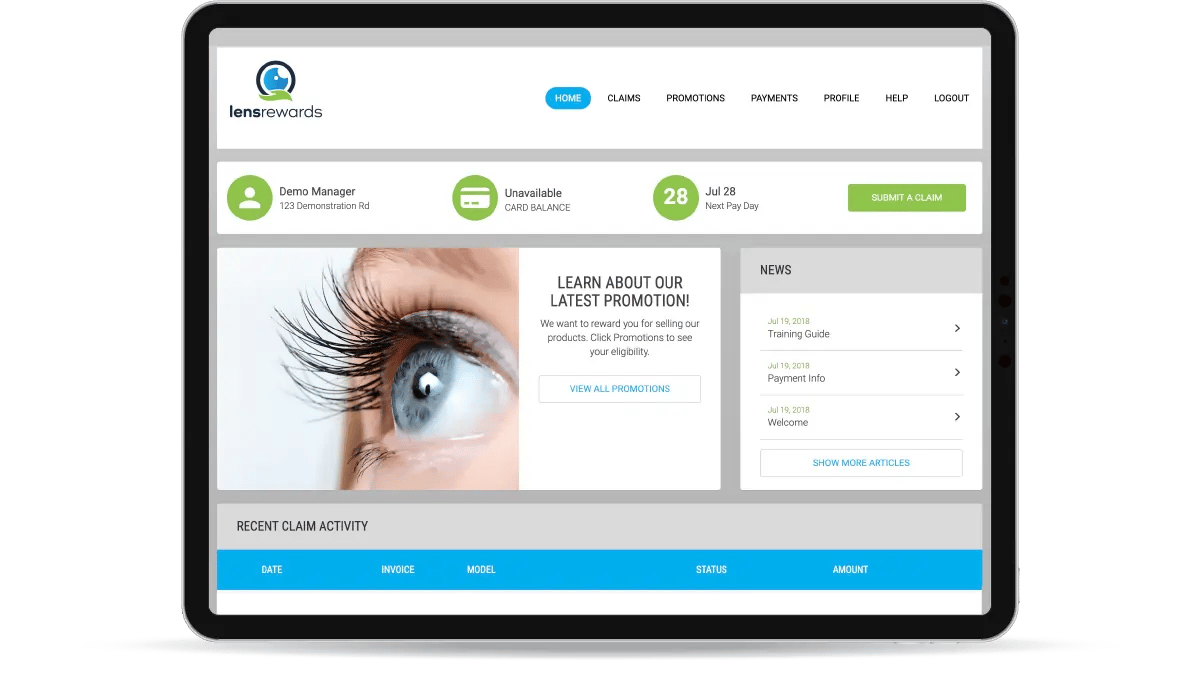 Custom dashboard. See all of your eyecare rewards activities all in one place. View your card balance and upcoming pay day and learn about upcoming promotions. Monitor recent claim activity and submit new claims with ease.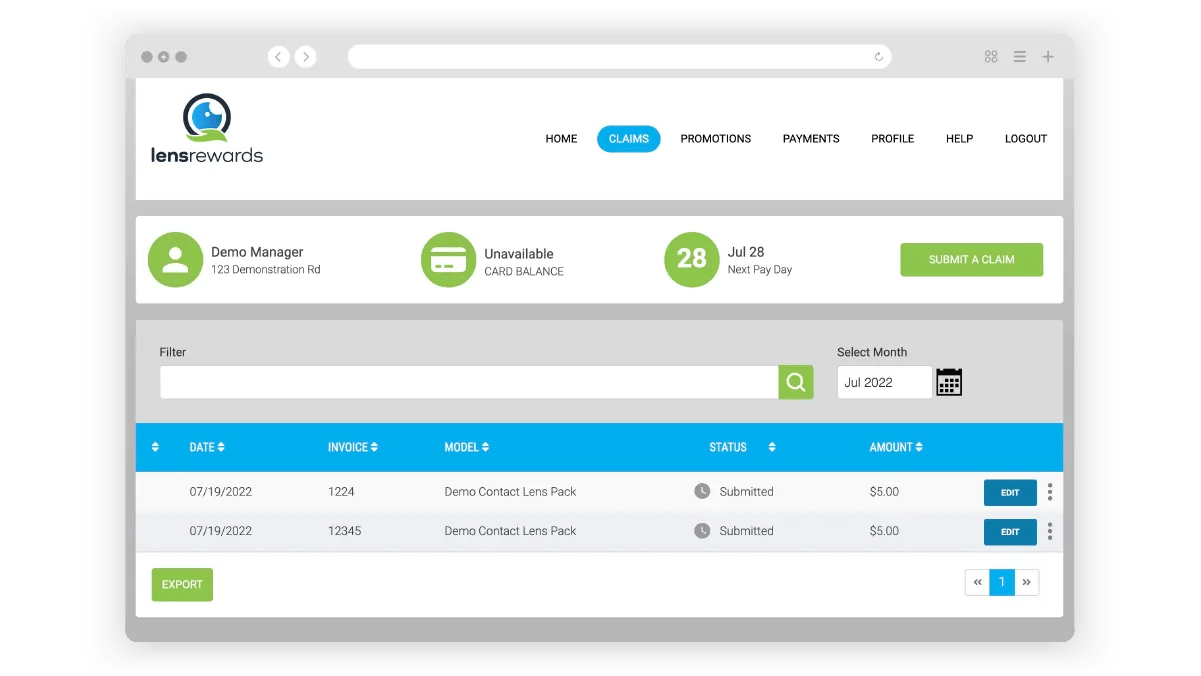 Rewards. Keep tabs on your latest rewards and filter results based on the model, status, and submission date. Submit a new claim or export your data for easy access.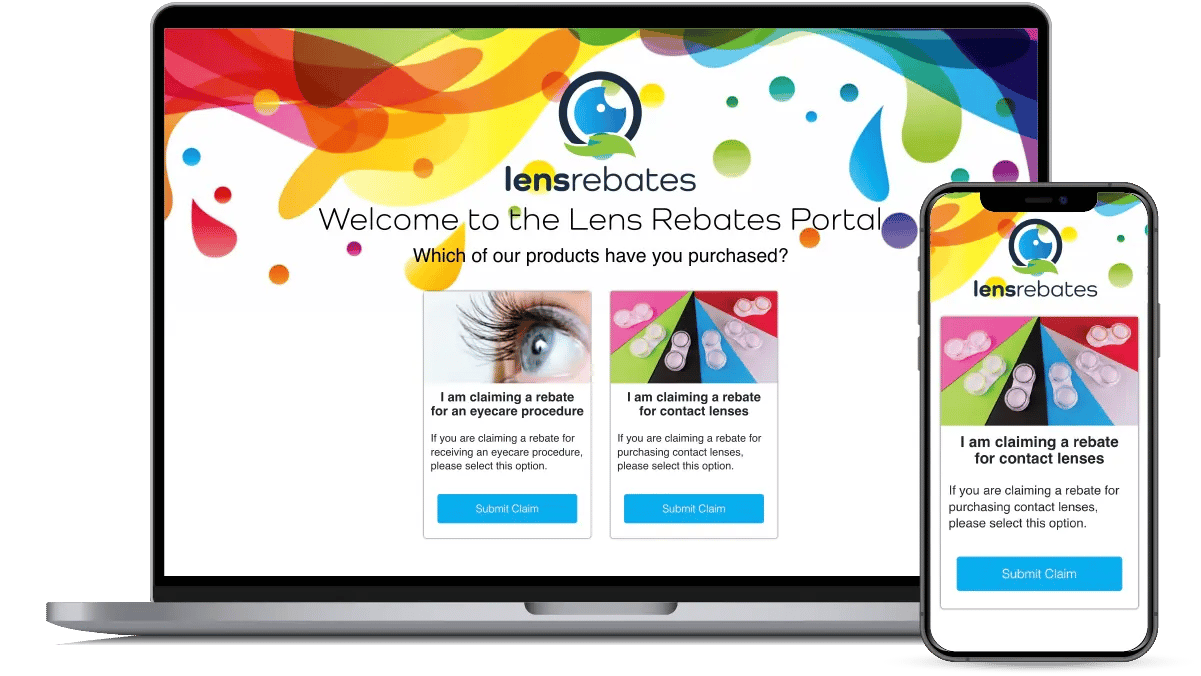 Rebates. Tap into the Lens Rebates Portal to check your status and submit new claims based on your order history. Our streamlined user experience makes it easier than ever to view and process claims.
Proud to Partner in Your Success:
"Moving to the (360insights) system helped to double our overall donations when looking at the dollar value of the donations. The regular patient rebate programs had ~4.4% participation vs. our new wearer programs (higher value) which had closer to 5.9% participation."
Kristin Finucane
Project Manager for Customer Marketing, CooperVision
"I feel like I'm a cheerleader for 360insights, all of the team that I work with feel like family. We have launched multiple programs with 360 because they know our business so well and never fail to meet our needs. There is a mutual trust, and we understand what they can do for us, and we just work so well together."
Stephanie Bohr
Manager, Channel Marketing, Old World Industries
"We use 360insights for our SPIFF program because the website and services are very end-user friendly. Their support/customer service is also exceptional. 360insights runs its operations very smoothly and the support team is very impressive – they're extremely reliable and consistently provide prompt turnaround timeframes on all issues."
Rebeca Perez
Sales Support Analyst, Danby Appliances
"Since using the Channel Success Platform™, we have concluded that the business coming from loyal customers is far greater than the monetary cost associated with rebates and redemptions."
Mark Goldring
Commercial Manager, Apollo Vredestein
"360insights has facilitated our program, offering business solutions, marketing plans, and engagement opportunities which have enabled the partner relationship to grow and become well-established. It has enabled us to deliver over and above on all key KPIs."
Jenny Scanlan
Senior Trade & Consumer Marketing Analyst , Pirelli
Leading the Way in Channel Incentive Management for Pharmaceuticals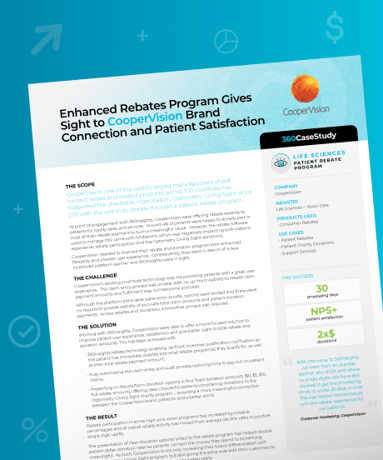 Case Study
Healthcare: CooperVision Rebates and Donations
CooperVision (CVI) supports the charitable organization Optometry Giving Sight, with the option to donate through the patient program.
Discover how 360insights implemented an easy and efficient rebate process for CooperVision, providing a more user-friendly experience while improving reliable and accurate reporting functionality.