Better Enable Your Channel Technology Partners
With so many challenges before you, how can you fully ignite your partner ecosystem sales efforts?
You've tried a range of traditional incentives in the past, but they don't seem to fully enable the behaviors that make everyone better.
And when multiple cross partner programs are managed as independent silos across different systems, suppliers, and regions: it's often hard to see your portfolio of incentives worth for both vendor and partner business - until now.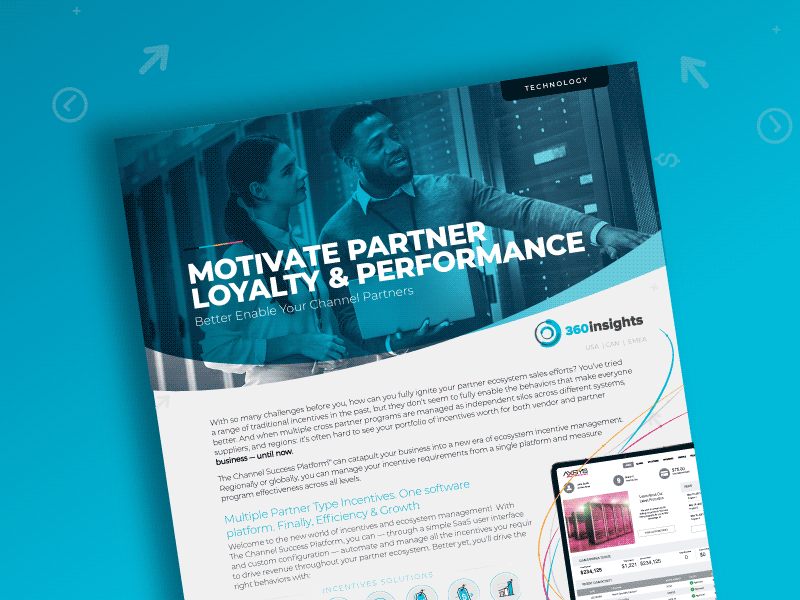 Want to understand further how different incentive approaches can drive required behavior and sales in the Technology market?
Simply fill out the form to download this Help Sheet
GET ACCESS TO THE HELP SHEET NOW