Insurance: Leading Insurance Carrier Integrates 360 TCMA
An industry-leading insurance company, serving millions of customers, was searching for a through-channel marketing automation (TCMA) solution to support increasing demand from agents for local marketing tools.
It needed an easier method to manage and facilitate market development funds, and help meeting its growth objectives. Agents needed improved lead management and marketing resources, as well as a process that would make it easier for agents to participate, and ultimately drive sales. The internal system was highly manual and inefficient.
Read this case study and find out how 360insights implemented an integrated TCMA and MDF solution in one easy-to-use, best-in-class branded portal to address these challenges.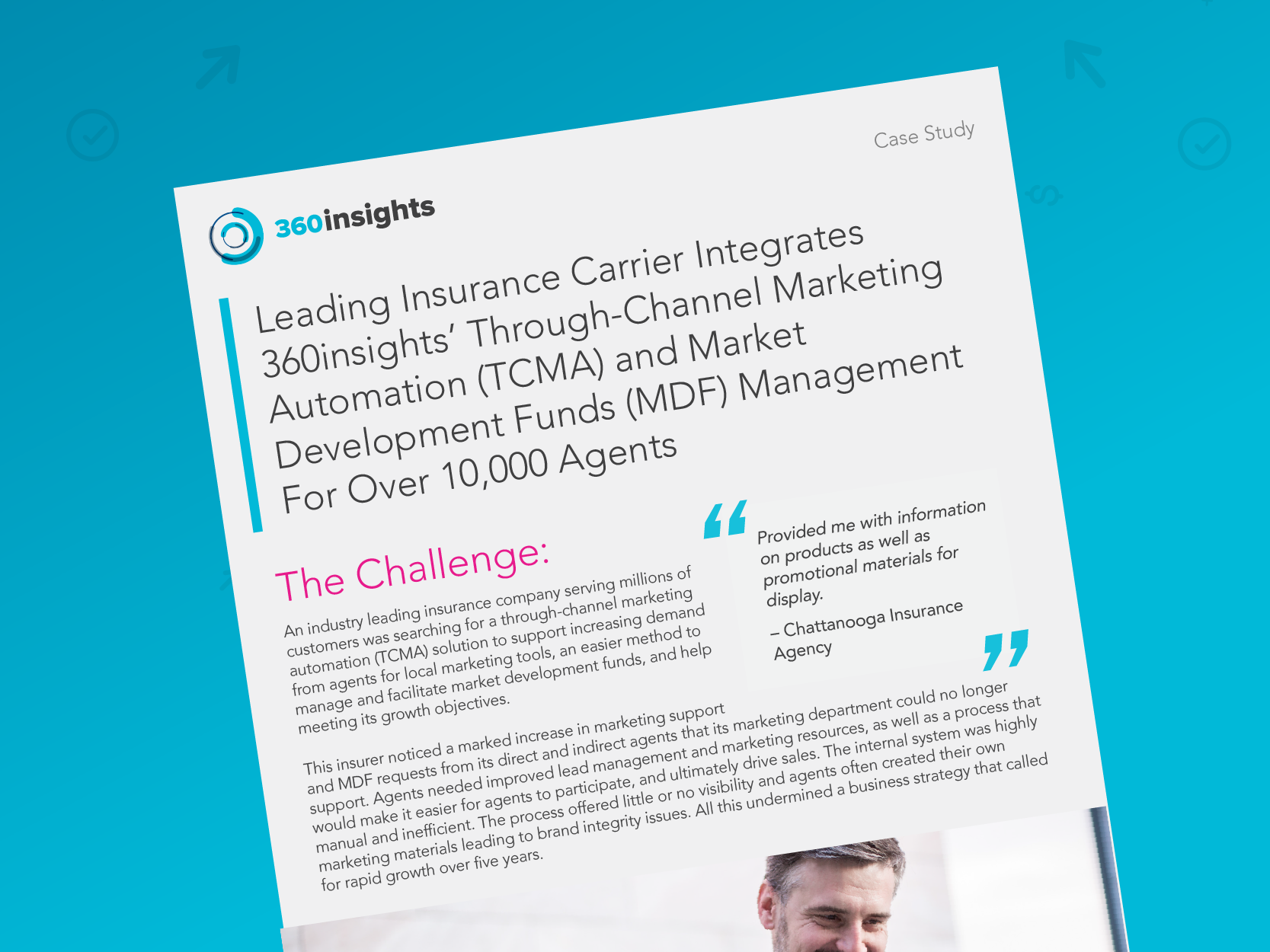 Learn how 360insights was able to increase the efficiency, and ease-of-use of a leading insurance carrier's MDF program by integrating with TCMA.
Simply fill out the form to download this Case Study
GET ACCESS TO THE CASE STUDY NOW