Automotive: Pirelli Points-Based Reward Incentives Program
Learn how Pirelli optimized a multi-faceted points-based reward incentive program, across a reach of over 2000 homologations (variants of tires), to strengthen engagement and customer dealer network sell through.
Results included:
Dealer interaction above 80%
2688% increase in revenue from initial investment spend
300% increase in premium tire sales with Dealer Incentive Rewards Program
Multiple Program accolades: "Best Dealer/Distributor Incentive Award" (IMA Awards) "Best Channel Partner Program" (Incentive Awards) "Best Customer Loyalty Program" (IPM Awards)
Read this Case Study to learn how 360insights was able to help Pirelli increase engagement with buyers, utilizing a points-based reward incentives module.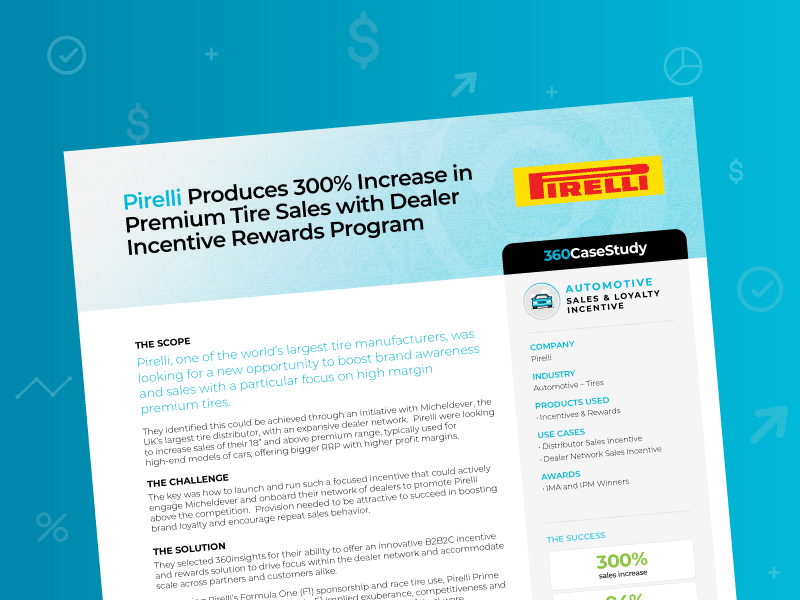 Want to learn how to actively engage, boost loyalty, encourage repeat behavior, and increase overall ROI?
Simply fill out the form to download this Case Study
GET ACCESS TO THE CASE STUDY NOW