Increase Partner Engagement
Create an emotional connection between your partners and your brand.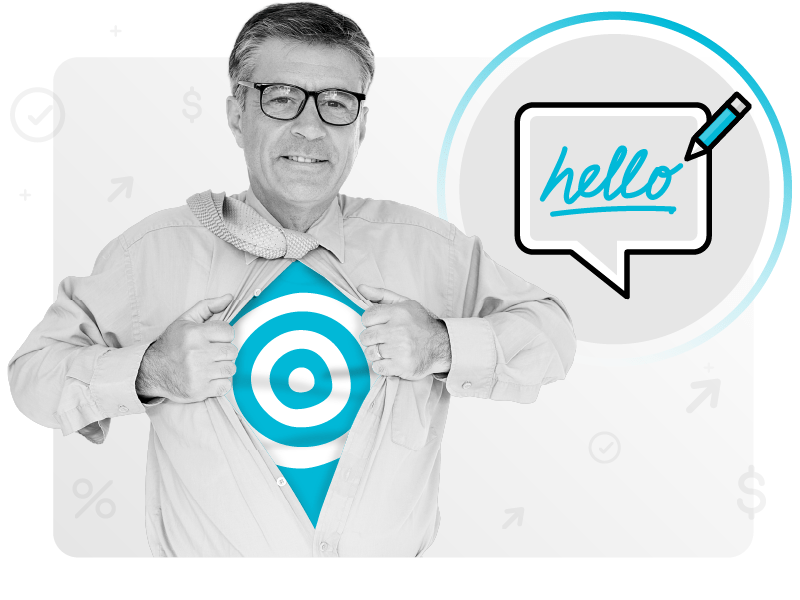 GETTING STARTED
Make It Personal
Understand partners and appeal to their motivations. When you understand your partners' goals and why they engage the way they do, you can build the kind of trust that leads to long-term loyalty.
Incentives are a great way to create meaningful connections, as long as they are tailored to the recipient. Deploy the right mix, level, and cadence of incentives, personalized for each of your partner types.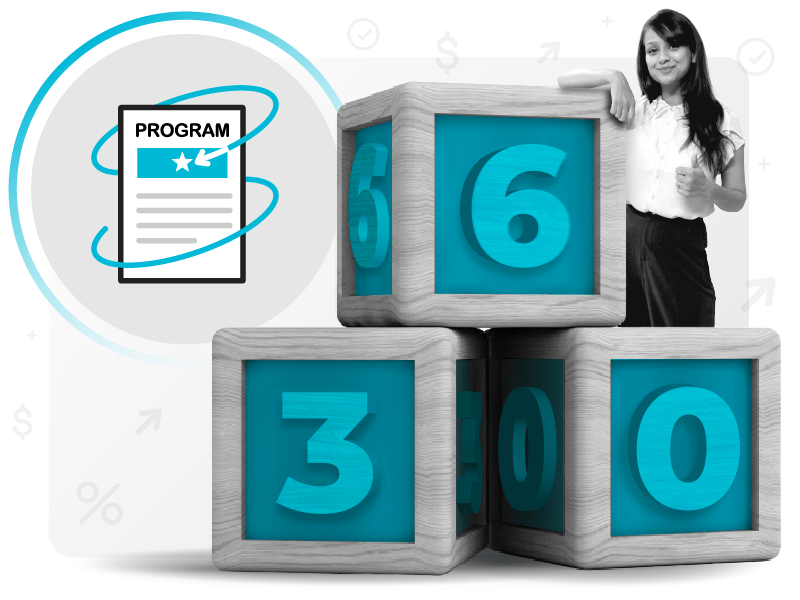 JUMPING HURDLES
Reduce Friction
Eliminate friction in the experience. Partners have to manage relationships with many vendors, but digitally enabled programs minimize the friction that discourages partner activity and can lead to indifference to the brand.
Make it easy for partners to engage, access program information, make claims, receive funds, and seek support. If you fail to do so, you risk partners moving their business elsewhere.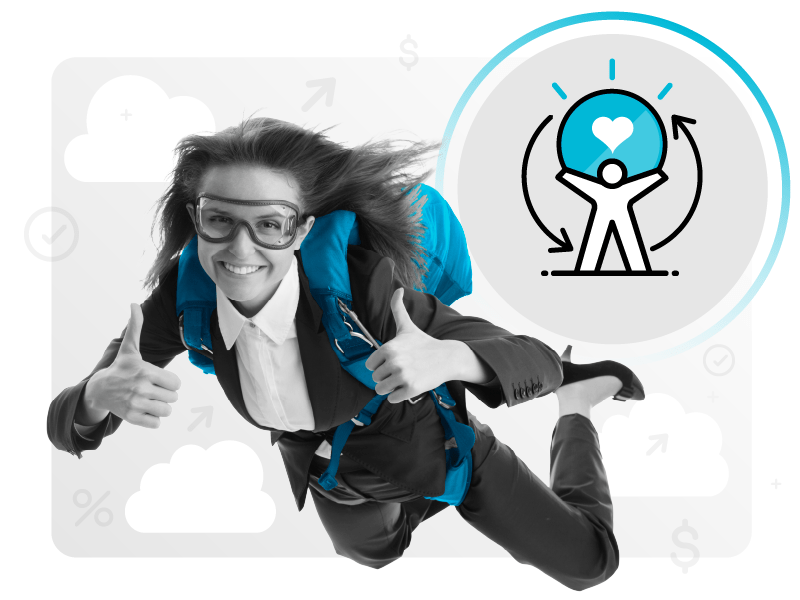 ENDING STRONG
Create M
emorable Experiences
If you want partners to see your brand as special, make them feel special. Use campaign launch activities and experiential marketing to create buzz for a program, celebrate successes, and build momentum.
Take advantage of automation, but make sure to design opportunities that enable partners to interact with humans. Good partner experience minimizes friction, boosts efficiencies, and maintains a human element as a part of the program.
Build Partner Engagement Persistently and Purposefully
Tailor Messaging
Customize content to your audience and boost conversions with targeted, personalized messaging.
Foster Loyalty
Bring incentive management to life with fun, in-person events to underscore brand culture and partner loyalty.
Gamify Rewards
Leverage gamification to motivate and reward users and increase overall participation.
Celebrate Success
Reinforce partner engagement by celebrating every victory, large and small, to maintain motivation.
Boost Engagement
Increase partner interaction and brand credibility as you scale your business and partner base.
Maintain Focus
Strive for consistency and sustainability through targeted analytics and pre-defined KPIs.
Change the Way Your Partners
Engage with You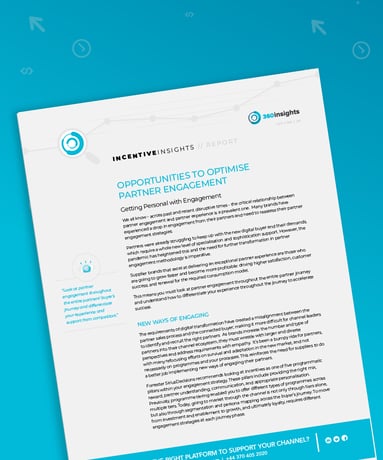 Insights
Opportunities to Optimize Partner Engagement
The critical relationship between partner engagement and partner experience has never been more prevalent than in recent disruptive times. Many brands have experienced a drop in engagement from their partners and need to reassess their partner engagement strategies.

Discover the new approaches to partner engagement in this Insights Paper.
What Our Customers Are Saying:
"There was an evident 'high' on the sales floors during the SPIF activities while promoting the program and incentive trip. It definitely gave us something to talk about and helped to enforce positive messaging around the brand and as a partner."
Global IT vendor client
"We are confident that the portal's ability to automatically govern who sees what according to their dealer profile, their role and their preferences will stimulate engagement for all our dealers around the world."
Nazir Esmail
Regional CIO, Polaris
"Through planning and execution from the 360insights event managers, our incentive trip event was on point. The activities arranged, engaged everyone well and drove them to build relationships which only added to the experience. It was a truly great trip."
Global IT vendor client
"Moving to the (360insights) system helped to double our overall donations when looking at the dollar value of the donations. The regular patient rebate programs had ~4.4% participation vs. our new wearer programs (higher value) which had closer to 5.9% participation."
Kristin Finucane
CVI Project Manager for Customer Marketing, CooperVision
"The team at 360insights was super supportive, organized and always provided deliverables as promised. The expertise and knowledge in social media marketing and the channel made working with the team at 360insights extremely enjoyable and rewarding."
Joe Gabriel
Sr. Director, Global Partner Marketing, Qlik