360insights had the pleasure of sponsoring the Channel Focus 25th Anniversary Conference in Carlsbad, California last week. Our team had a great time celebrating a quarter century of sharing the best practices, key trends, and practical steps that help elevate channel strategies to the next level. This year's jam-packed agenda featured more than 30 presentations and panels, with the highest-level executives working in partner marketing and sales today.
Ahead of the main event, a few members of the 360 team also joined the Channel Focus Women's Leadership Council for a full day of women-led, women-only panels, presentations, roundtables and mentoring sessions only for women in the tech channel. Carefully curated by the WLC Advisory Board, this event inspires women to break through and reach beyond the glass ceiling... and this year did not disappoint!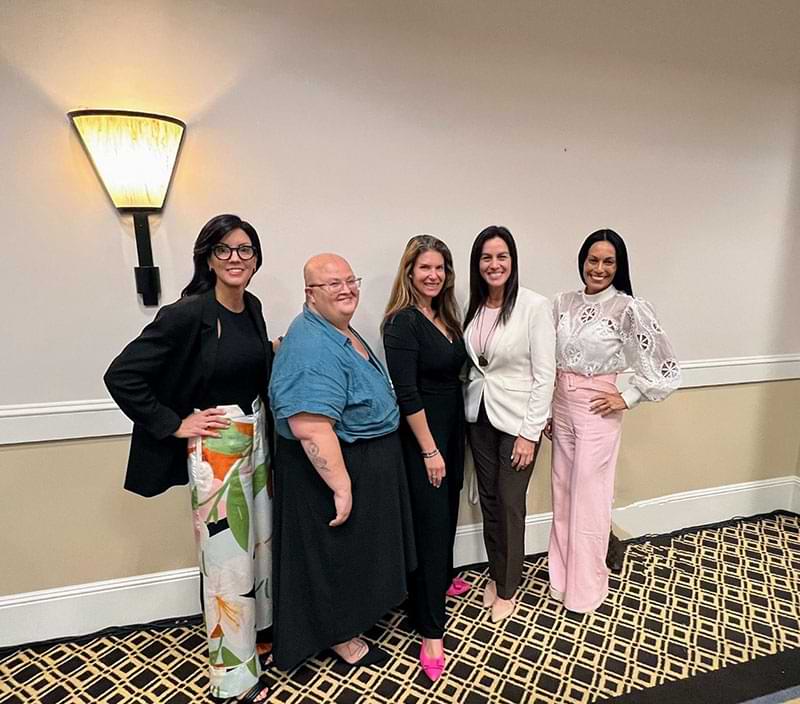 The Channel Focus sessions covered a range of in-depth topics offering leading insights to help fuel IT channel organizations take their efforts to the next level. Some primary themes included extending modern channel marketing strategies, extending customer success into partnerships, and ecosystem marketing and management. 360's SVP of Marketing, Heather K. Margolis also attended the Club50 event for more conversations about how the channel is evolving, how partners are changing and how to best support them going forward.
Here are a few additional takeaways:
Partner Profiling:
It's important to understand who your partners truly are, what their business models and routes to markets look like, and where their focus is in order to establish growth plans for success that will be mutually beneficial. To do so, ask yourself...
Who are you selling to?

Who are you selling with?

What problems or pain points do your products currently solve for?

What's the use case where my product fits AND wins, and how can I enable and optimize with the support of Product Management, Marketing and Sales Enablement?
2. Go To Market:
Despite popular belief, your go to market strategy shouldn't only be about your product and its features anymore. The average buyer or buy group is no longer looking for a tick list of needs. Instead, it's important to equip partners with a better understanding and capability to lean into. "What are the business outcomes for your technology and how does that align to your go to market strategy and execution?" This also means leaning into technical competencies. Use cases and case studies is becoming more and more important for sales acceleration and solution delivery.
3. Incentives, Programs and Benefits:
"Finding benefits shouldn't be like navigating your way out of an escape room". The average partner interacts with 50+ vendors, and if it's hard to navigate or find information, make requests or participate in a program, they will go with another brand and abandon working with yours simply for ease of use. Successful partner programs lean into training/education in a MEANINFUL way rather than just training for training's sake. The key is to be specific and ensure your offerings apply for the channel, for your industries, for your go to market, for your solutions, and for your partner types.
"I don't care about your product. I care about the value my clients will get through the solutions. It's easy to hide behind the tech, but it's a dis-service if you aren't listening or better yet, solving for my real problems, not your perceived problems."
- Anonymous Channel Partner
Of course, being that it was the 25th Anniversary of the event that has continued to propel the channel for so many years, we had to give thanks to the man who has made it all happen. Heather K. Margolis and Theresa Caragol, Founder and CEO of AchieveUnite presented Rod Baptie with a lifetime achievement award acknowledging the event and organization's quarter century contribution to the channel!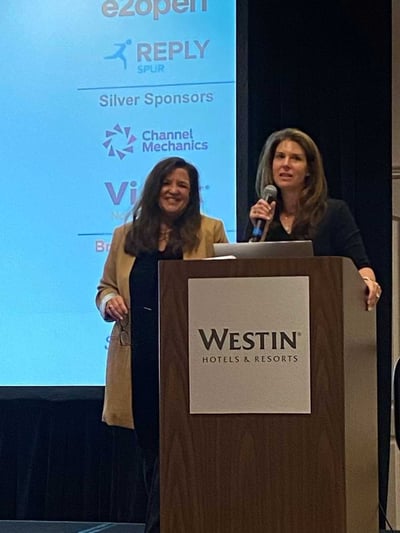 We're happy to share more "lessons learned" from Channel Focus! Learn more about supporting your channel players and empowering your ecosystem. Or click here to learn more about 360insights.