Manufacturing: Danby Accelerating Performance with SPIFs
This Case Study details how a leader in Manufacturing was able to optimize and grow its sales operation and ROI, with the help of 360insights.
Read this Case Study to learn how implementing a strategic SPIF program, with the right incentive organization, can enable more seamless and accurate operations to drive customer behaviors to increase performance across brand loyalty and sales.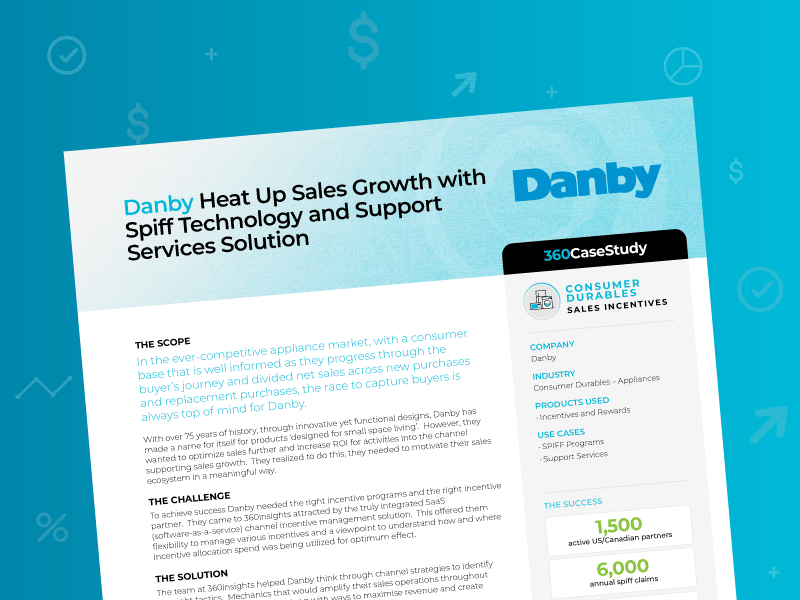 Are you struggling to motivate you sales ecosystem? Are you looking for the right incentive solutions to drive motivation and engagement?
Simply fill out the form to download this Case Study
GET ACCESS TO THE CASE STUDY NOW