Disaster Relief: Rapid & Timely Incentive Program Deployment
In the wake of Hurricane Harvey's ravaging effects on Southeast Texas in 2017, our clients' consumer marketing team was tasked with the creation of a rebate program to help offer relief to consumers who had experienced catastrophic failure or destruction of their HVAC equipment in the storm. Up to this point, the company had been running all incentive programs internally and could not provision a new program quickly enough, nor would their existing system give them the ability to efficiently geographically target the distressed areas to provide some relief to those in need.
Read about how 360insights was able to face the challenges of the disaster and the need for timely program deployment.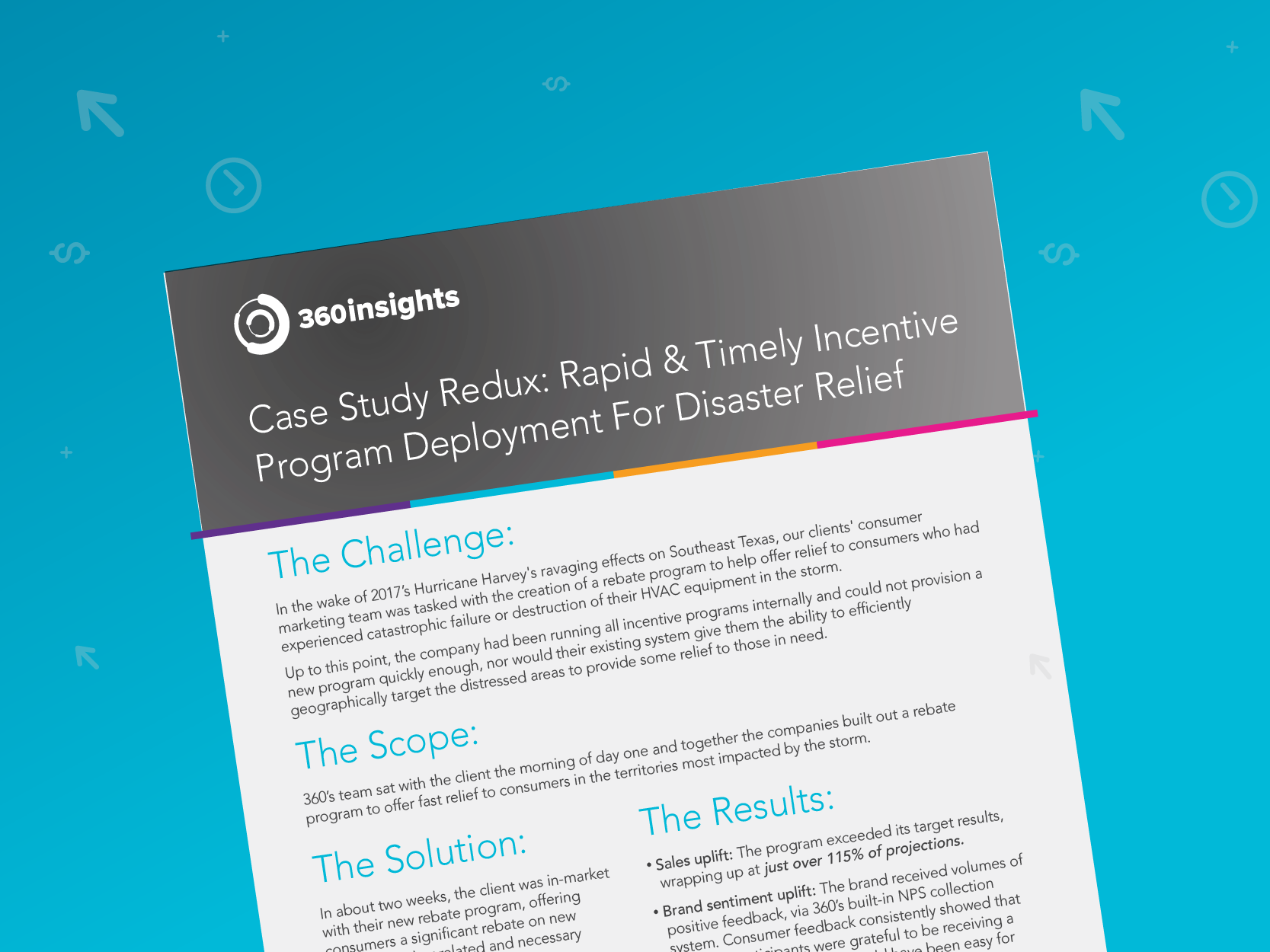 Want to learn how 360insights is able to rapidly and timely deploy incentive programs in times of disaster?
Simply fill out the form to download this Case Study
GET ACCESS TO THE CASE STUDY NOW