Manufacturing: Rebate Technology - Elevate Consumer Experience
Leveraging the newest technology in rebates has never been more important than now. The digital transformation era has drastically changed the way we run incentive programs. Ask most brands if they are using the latest technologies to operate and measure their rebate programs and you may get a quick "yes, of course." Often, however, the missing element is an up-to-date understanding of what the latest available technologies are and how they advance business processes.
Read this case study to find out how 360insights was able to meet these challenges and provide the latest in rebate technology to elevate the consumer experience and drive sales.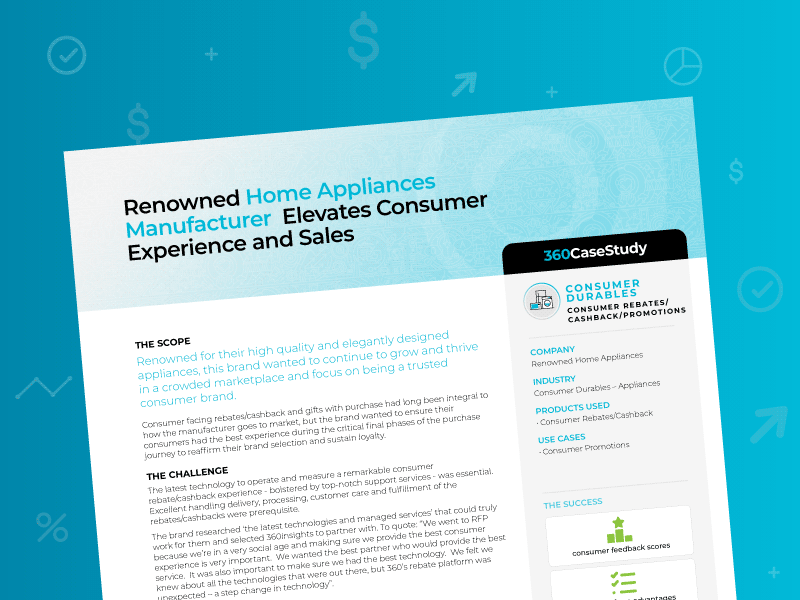 Learn more about how 360insights is able to elevate the consumer experience by using our rebate technology.
Simply fill out the form to download this Case Study
GET ACCESS TO THE CASE STUDY NOW