Automotive: Volume Rebates to Grow Revenue
An automotive parts supplier wanted to grow revenue through its existing distributors and dealers by focusing the channel on new products. Its past incentive programs had rarely achieved a desired result and they had often paid a premium for simply achieving existing volume levels. The business needed an incentive program that would push dealers to achieve sales growth objectives with the new product.
With a focus on new product growth, 360insights helped to create a program that that engaged the distributors and dealers, while also pushing them to meet growth targets.
Read about how 360 was able to drive revenue growth across the product mix.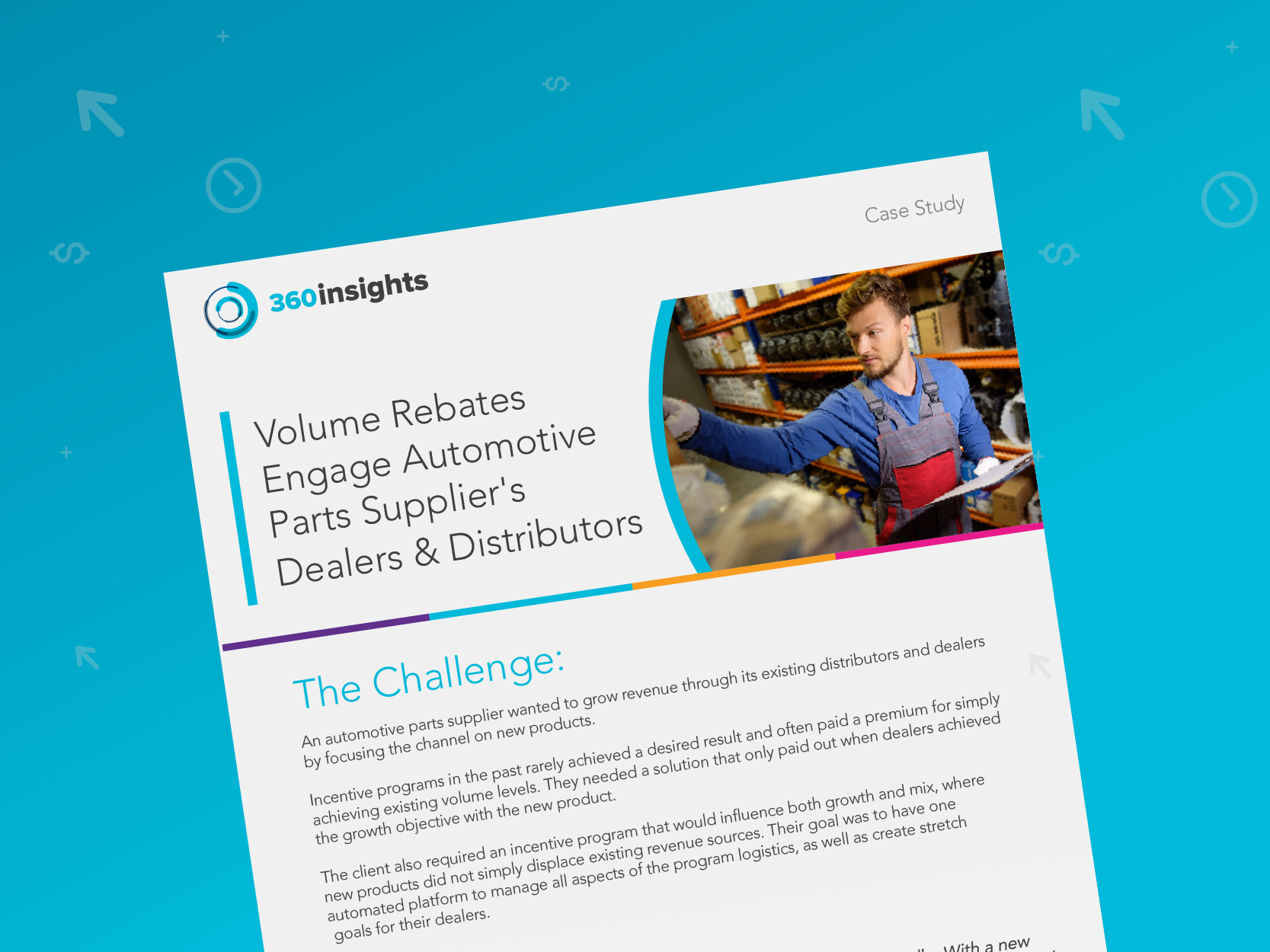 Want to learn how 360insights can help grow your revenue through our volume rebate program?
Simply fill out the form to download this Case Study
GET ACCESS TO THE CASE STUDY NOW