The 360view - Cultivating and Managing Healthy Channel Ecosystems
Not your father's webinar, our talk show, The 360 View, will keep you entertained and informed! Everyone is talking about ecosystems, and some of us longer than others, but how do you truly build an ecosystem that can thrive and grow? An organization's success is dependent upon the ability to converge and support customers to deliver comprehensive solutions and exceptional integrated experiences.
In this hilarious take on our Talk Show, Heather K. Margolis, SVP of Marketing, James Hodgkinson, SVP 360ecosystems, and Claudio Ayub, SVP of Tech, Media and Telecom Business at 360insights are joined by Larry Walsh, CEO & Founder of ChannelNomics and Chris Lamborn, Principal at Channel XLR8 for a lively and informative debate about channel ecosystem management.
Key Takeaways:
In-depth understanding of the importance of creating channel ecosystems correctly.
Advice for navigating the complexity of ecosystems to most efficiently deliver solutions and outcomes.
Actionable tips for better enabling the use of ecosystems at your organization.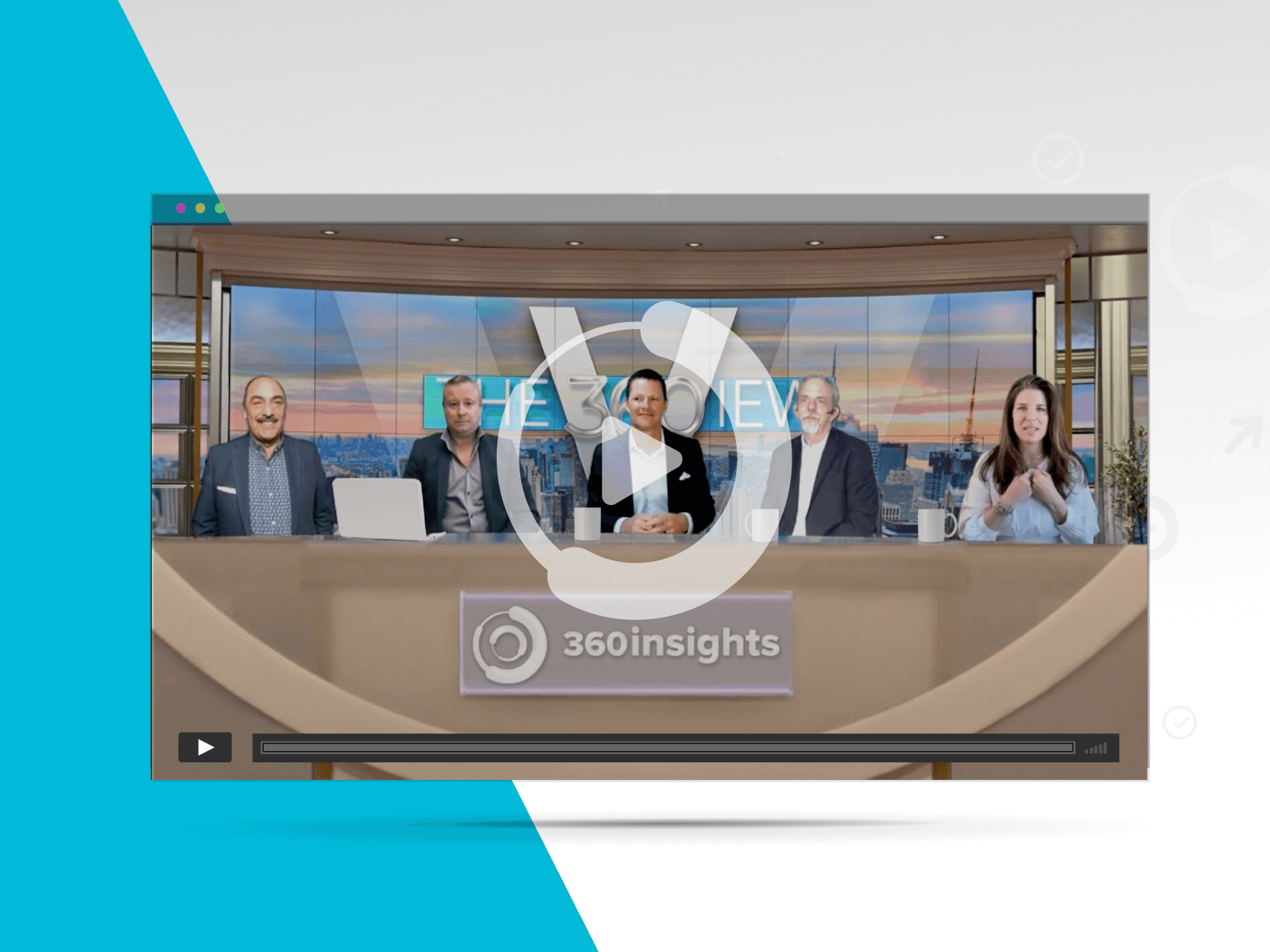 Listen along to this informative yet entertaining discussion on the cultivation and Management of Healthy Ecosystems, why they are so important, and how they can benefit you and your partners.
Simply fill out the form to watch this Videocast
GET ACCESS TO THE VIDEOCAST NOW