Technology: Delivering outstanding ROI and global sales performance
An Information Technology Manufacturer and Fortune 100 company had previously run sales promotion activities to help reward the loyalty of their channel partners. This mechanism was difficult to manage as there was no central location for the various initiatives they were offering to partners, so this resulted in a lack of reporting and visibility on the sales cycle, plus poor engagement from partners on where to access the information which was being supplied.
360insights implemented a centralized online points-based solution that could integrate partners globally and strengthen long-term relationships, by encouraging them to register sales opportunities, which in turn would provide more awareness of the sales pipeline.
Read more about the challenges faced after running the program for a prolonged amount of time and how they were solved, in this Case Study.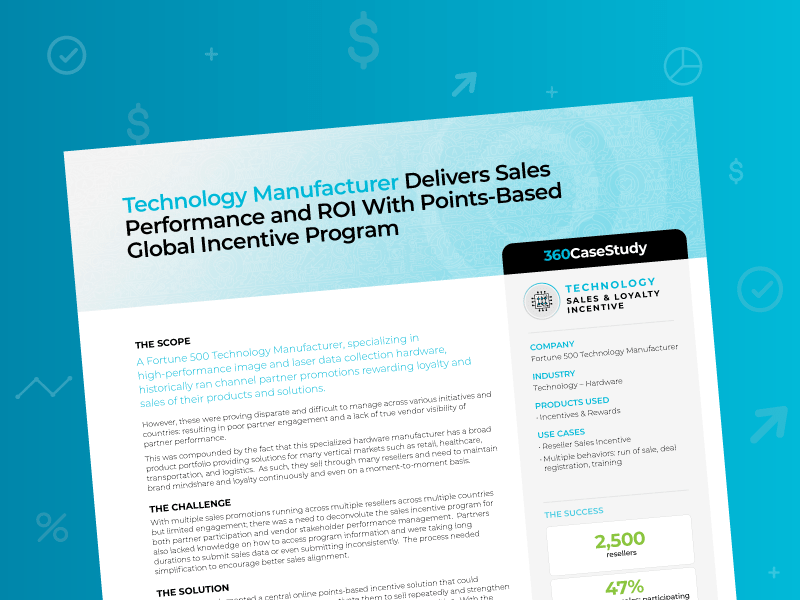 Learn all about how 360insights can deliver outstanding ROI and global sales performance using the 360 channel success platform.
Simply fill out the form to download this Case Study
GET ACCESS TO THE CASE STUDY NOW