Technology: Points-Based Rewards Drive Channel Partners to Grow Vendor Sales by 10%
Well-known to be fast-paced and highly competitive, the IT industry has multiple companies vying for mindshare within the same partner network. As resellers are encouraged to commit their advocacy through various competitor incentive programs, the initiative driven through 360insights' solutions needed to differentiate from competitive programs in order to drive partner participation.
A Top 50 global IT vendor was looking to increase loyalty and better motivate their UK & Ireland reseller channel network, while increasing YoY sales and improving quarterly attach rates (the number of units of a secondary product/- service sold as a direct or implied consequence of the sale of a primary product/service).
Learn how 360insights used a thrilling incentive trip to ensure success of the program.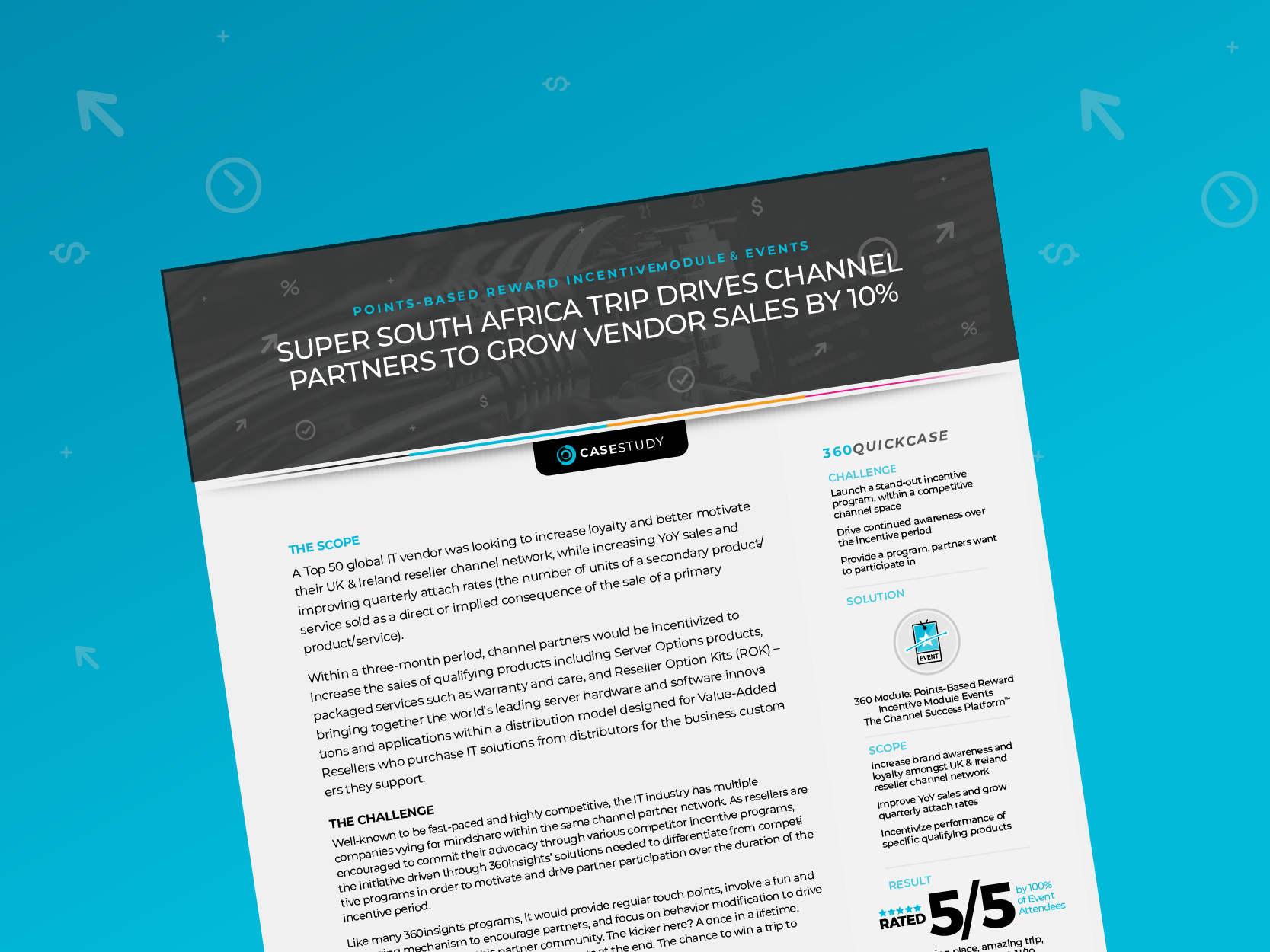 This case study will take you through how 360insights was able to drive channel partners to grow a Top 50 Global IT Vendor's sales by 10%.
Simply fill out the form to download this Case Study
GET ACCESS TO THE CASE STUDY NOW