How To Design & Execute An Ecosystem Strategy
As organizations continue to develop and refine ecosystems going in 2023, it's important to understand the latest thinking in partnership program framework and the technology solutions that help drive success.
During this webinar, James Hodgkinson, SVP of Ecosystems at 360insights joins Chris Samila, Co-Founder, of Partnership Leaders for an illuminating conversation about ecosystem strategy and plans for 2023, including the five most important things today's ecosystem leaders should be thinking about.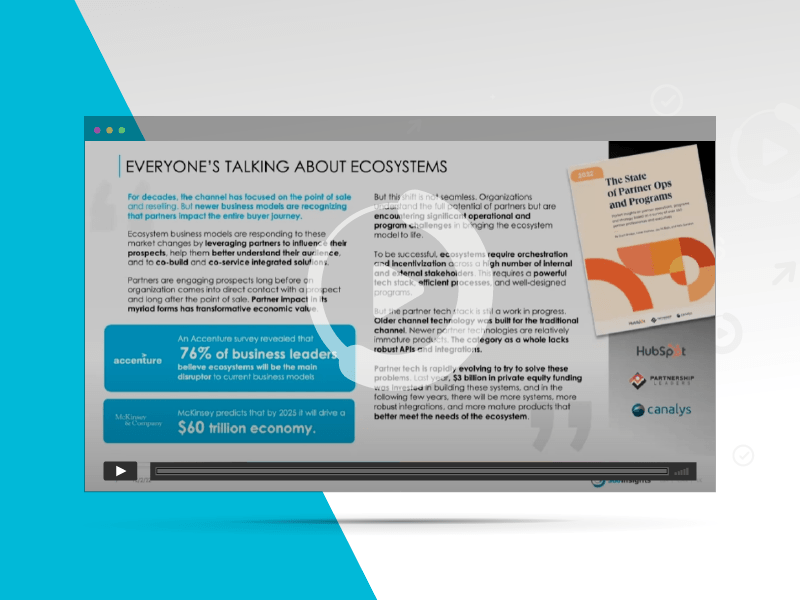 Want to learn more about how to build and execute an ecosystem strategy?
Simply fill out the form to watch this Videocast
GET ACCESS TO THE VIDEOCAST NOW