How to Capitalize on Tires & Parts Sales
Emerging trends are showing household budget constraints will result in more consumers opting for used cars. Used cars means a surge in demand for vehicle maintenance aftermarket products.
So how do you capitalize on this opportunity for both vendor and their sell-through channel?
In this Help Sheet we look at how to get optimal mindshare with auto distributors, dealers, and their customers to maximize product sell-through and revenues.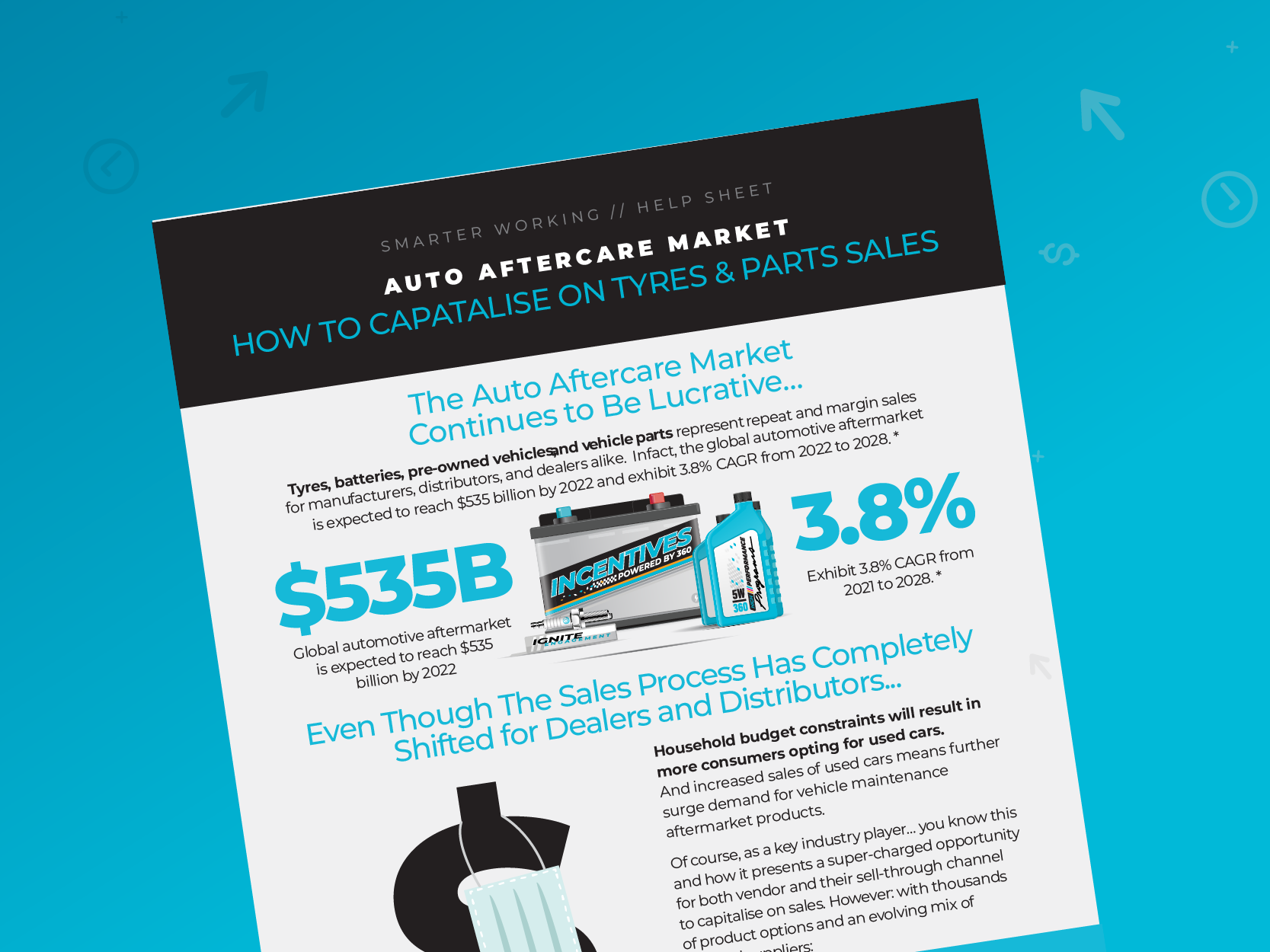 Learn how to capitalize on the new trends towards consumers buying more used cars, by using behavior driven incentive programs.
Simply fill out the form to download this Help Sheet
GET ACCESS TO THE HELP SHEET NOW