Healthcare: CooperVision Rebates and Donations
CooperVision's incentives technology was not providing patients a great user experience. The claim entry process was slow and complex and there was also no up-front visibility to rebate claim payment amounts or timing. Although the platform did enable patients to donate, options were limited. There were no reports providing a clean picture of patient's donation payment support or matching requirements.
Take a look at this Case Study to see how 360insights was able to implement a new incentives program to improve CooperVision's customer experience and, in turn, increase customer donation sizes.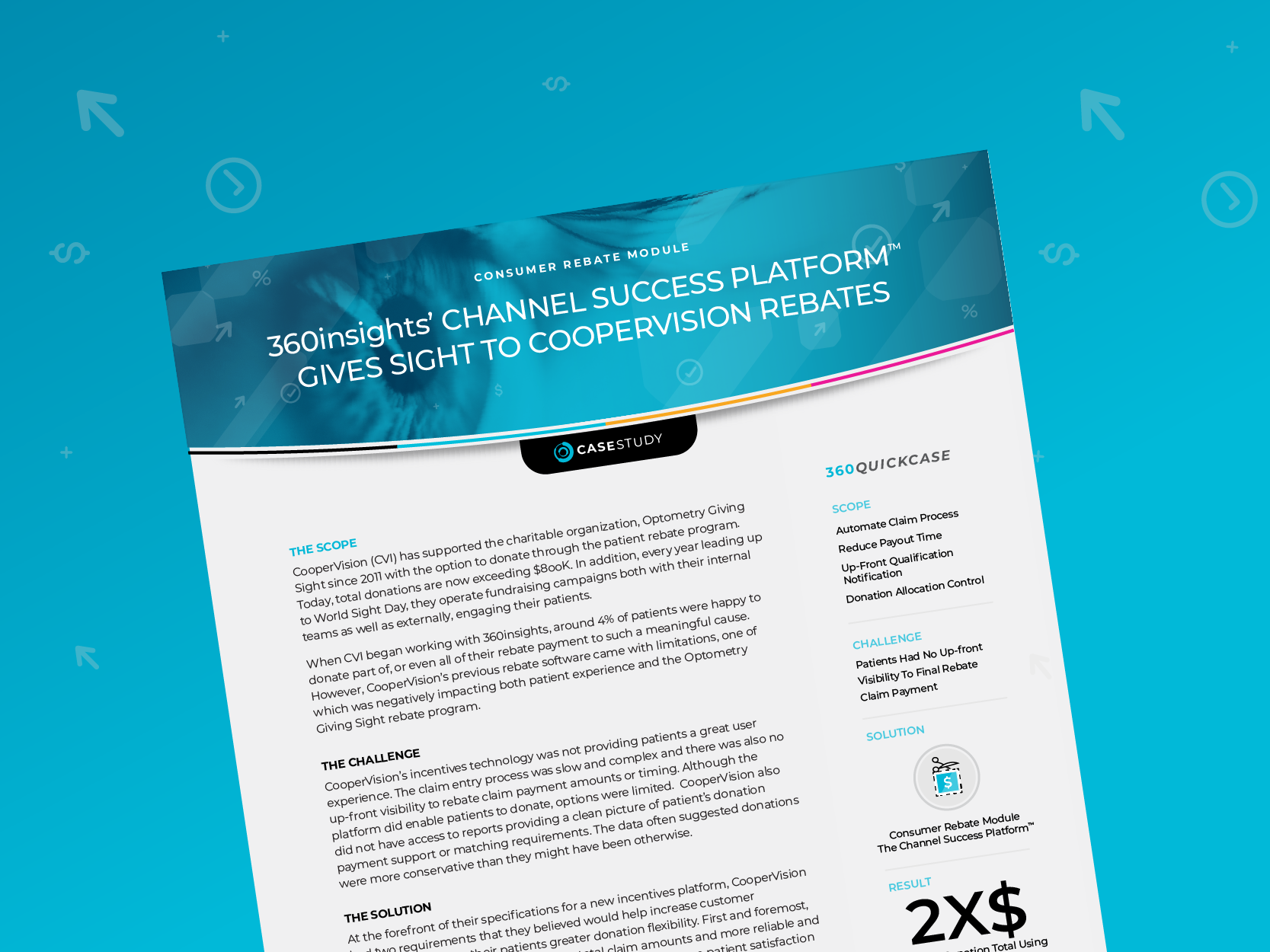 Looking to incentivize your current donations program to increase overall customer engagement? Find out how CooperVision did it.
Simply fill out the form to download this Case Study
GET ACCESS TO THE CASE STUDY NOW