CPQ & eCommerce Convergence
Many organizations view eCommerce as customer-facing and Configure Price Quote (CPQ) as Sales Enablement. They are highly complementary. A Forrester report concludes, "forward-looking companies make digital collaboration platforms available to sellers and buyers to engage jointly in a myriad of pre-sale and post-sale activities." CPQ can be leveraged to improve the Customer Experience (CX) in eCommerce.
Read through this guide to learn how to improve your eCommerce capabilities by:
Consolidating Data Captured from Sales and Customers to drive better intelligence

Differentiating your eCommerce Customer Experience

Aligning your eCommerce and CPQ strategically together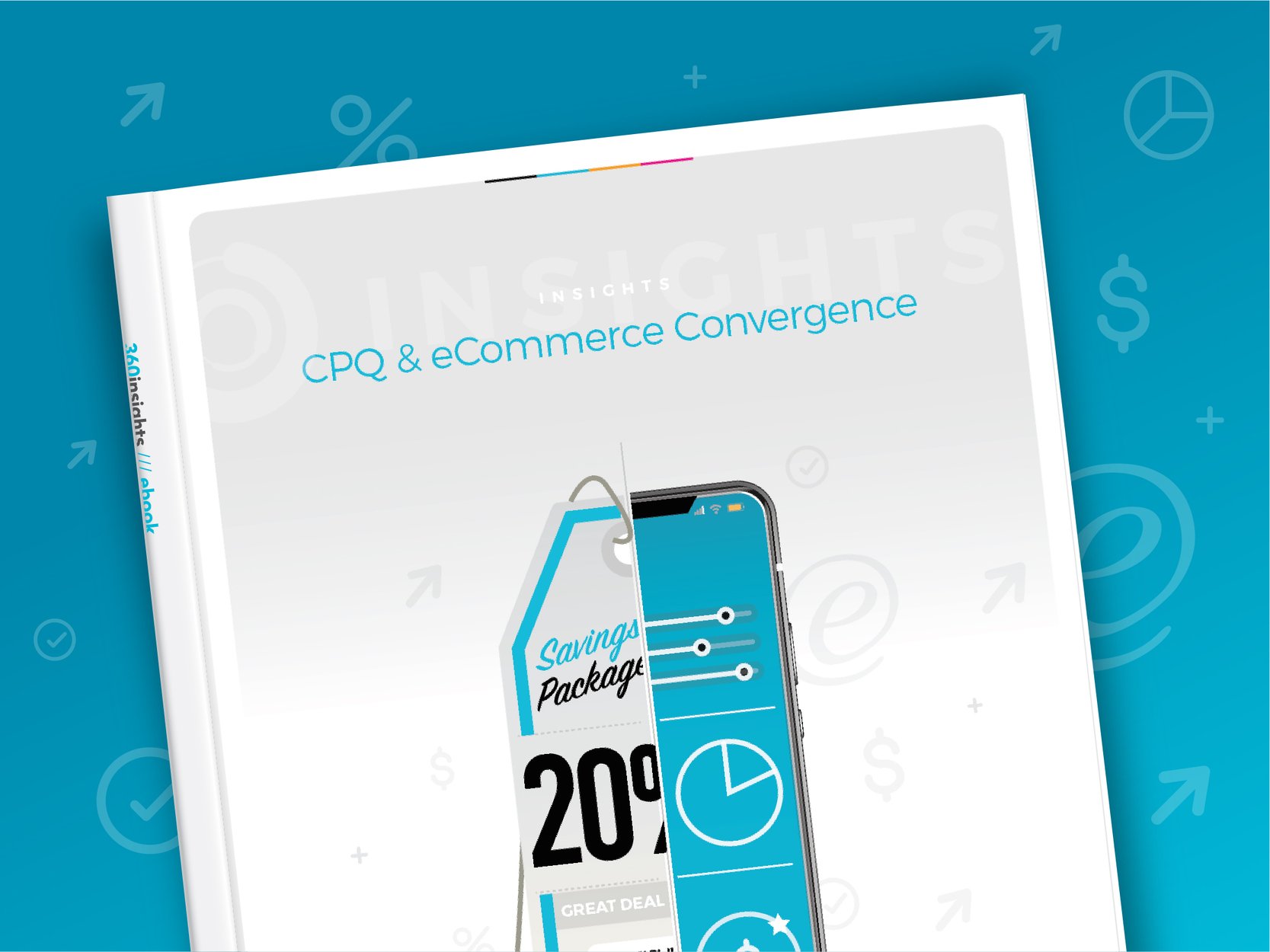 This Guide is aimed at Stakeholders who are frustrated by limitations in their online services.
Simply fill out the form to download this Insights Paper.
GET ACCESS TO THE INSIGHTS PAPER NOW