Consumer Incentives: Gift with Purchase vs Cash Incentives
In the ever-evolving consumer market, building an effective
incentive program is a challenge. The key to success lies in
understanding your business objectives. Are you aiming for
brand awareness, new consumer acquisition, or brand/
consumer loyalty? Once established, you can decide on the
type of incentive — gift with purchase or cash incentives.
Read this help sheet for key considerations when choosing between gift with purchase and cash incentives.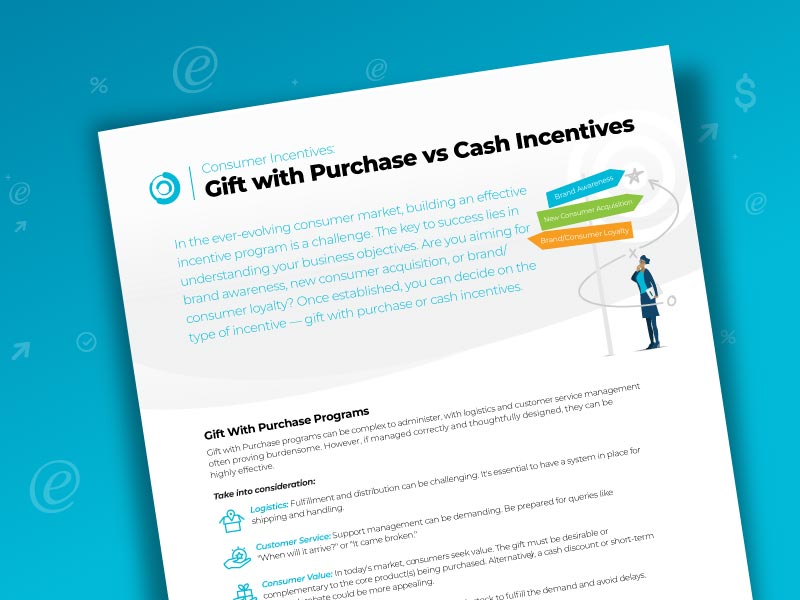 Simply fill out the form to download this Help Sheet
GET ACCESS TO THE HELP SHEET NOW