Technology: Data Solutions Provider Points-Based Rewards
This Data Solutions Provider thrives off challenging the norm and is the disrupter of the enterprise storage industry. The team wanted to keep this philosophy of challenging the norm throughout the business by relaunching its partner program.
The organization needed to create a partner program that would be able to educate partners on how they differentiate from a competitor, impact the sales pipeline, and drive incremental business results
Read this Case Study to learn how this Data Solutions Provider did just that, with our points-based rewards Program.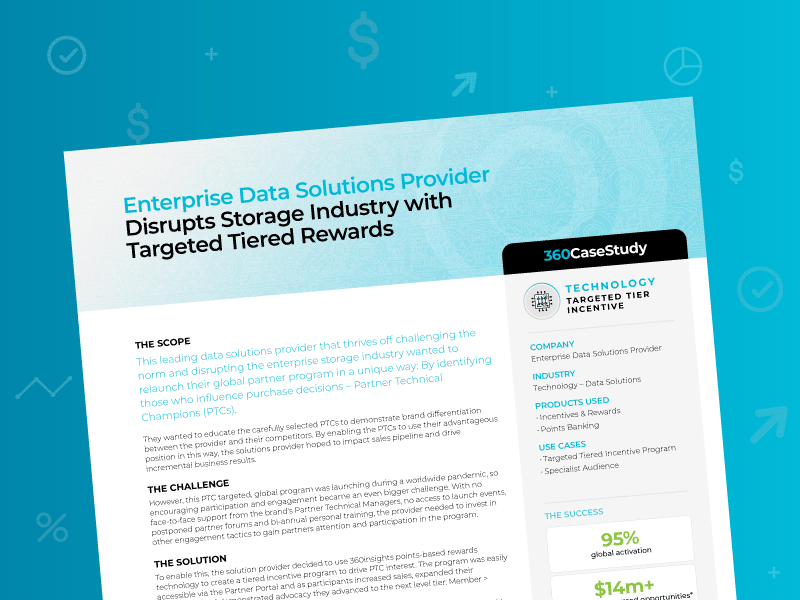 Learn how 360insights was able to increase engagement, sales pipeline, and prove ROI.
Simply fill out the form to download this Case Study
GET ACCESS TO THE CASE STUDY NOW