We believe an award-winning culture requires great leadership. 360insights is excited to share that our Executive VP, People & Culture, Trinda Searle was featured in HRdotcom 's CHRO Corner and HR Strategy & Planning Excellence Magazine. In this exclusive interview with HR.com, Trinda talks about her HR journey and shares valuable insights on various workplace issues, building the HR team of the future and much more. Visit the full interview here.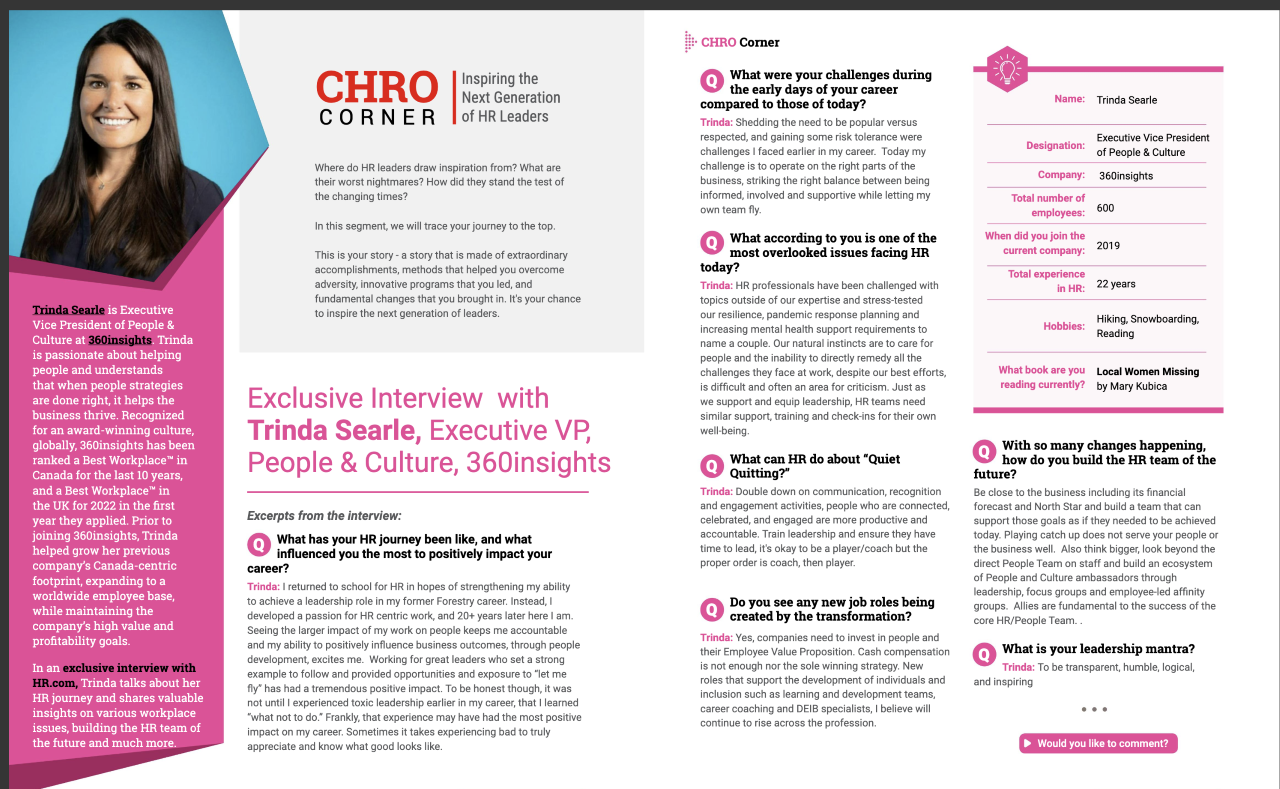 "Companies need to invest in people and their Employee Value Proposition. Cash compensation is not enough nor the sole winning strategy. New roles that support the development of individuals and inclusion such as learning and development teams, career coaching and DEIB specialists, I believe will continue to rise across the profession."
- Trinda Searle, Executive VP, People & Culture
Learn more about "The 360 Way" and what makes 360insights a great place to work by visiting www.360insights.com
About 360insights:
360insights is a partner engagement and business optimization company, enabling brands to better influence, manage, and engage with their complex channel ecosystems. The company offers a suite of channel solutions including a SaaS-based platform that empowers brands to fully orchestrate their complex partner networks and optimize their promotional spend on MDF/Co-op, rebates, promotional allowances, SPIFFs, and rewards. Combining incentive management and ecosystem orchestration with a powerful data analytics engine, 360insights serves more than 300 of the most recognizable brands around the world, across multiple industries, helping them grow their indirect business.