Automotive: Apollo Vredestein Accelerates Customer Experiences
Apollo Vredestein needed a Saas based technology that
could manage and centralize their incentive programs, simplify claim submissions, payments and accelerate their redemption process.
Learn how 360insights helped this automotive giant to transform its complex manual and incentive programs (across dealer and buyer) into a successful customer experience promotions strategy - with real business results!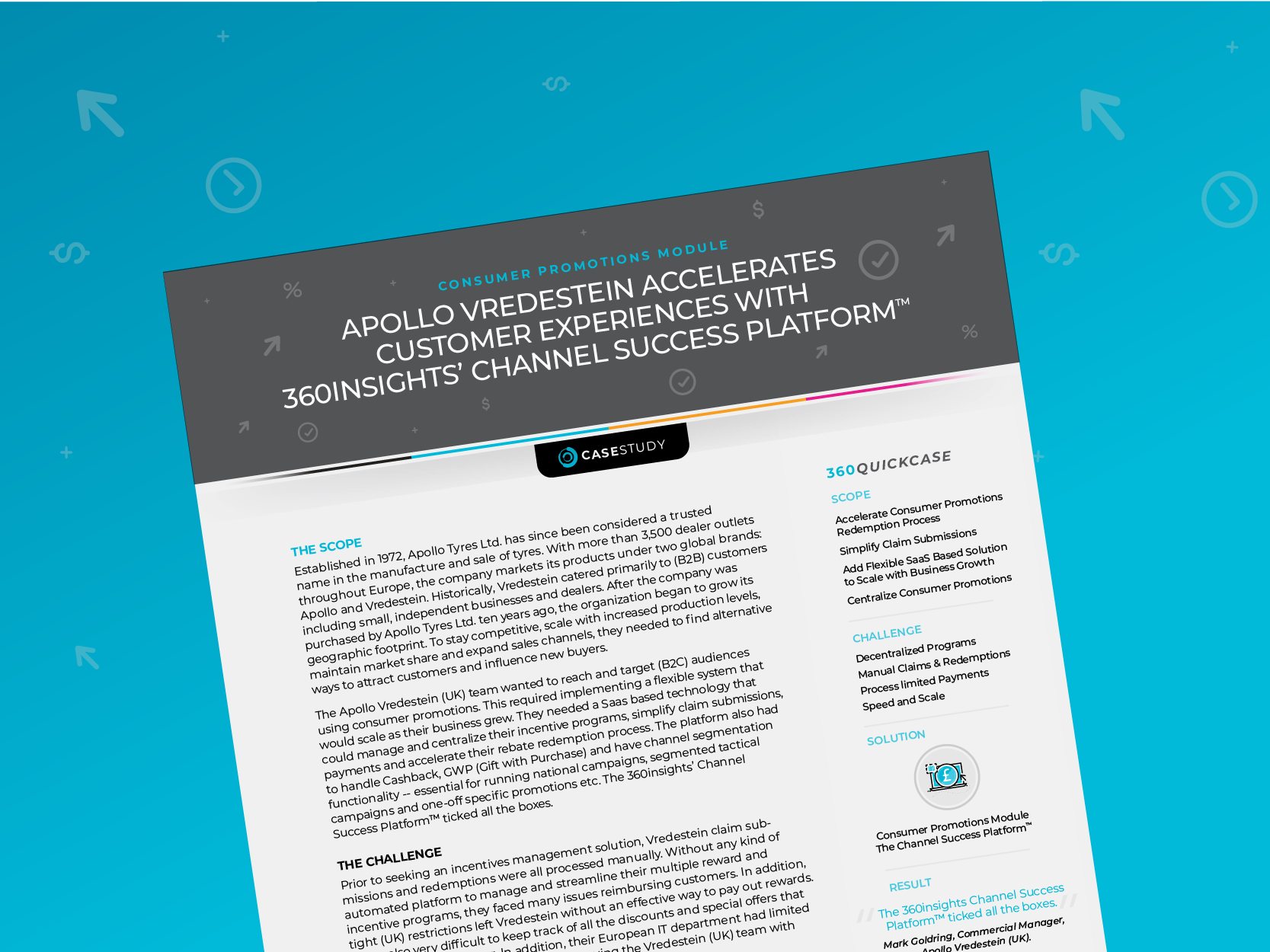 360insights Accelerated Apollo Vredestein customer experience using consumer rebates. Want to learn about this automotive dealer success story, and how we did it?
Simply fill out the form to download this Case Study
GET ACCESS TO THE CASE STUDY NOW