360insights Health Plans Help Sheet
Improving member engagement with your health plans starts with a HEDIS score, but it doesn't end there. Incentive programs not only promote member engagement, but they also encourage Medicare and Medicaid members toward positive actions that improve long-term health outcomes, including preventative actions that decrease healthcare expenditures. And when you use Incentives and Rewards to support a higher quality of care, you make it easy for them to choose and engage with you – a win-win for everyone.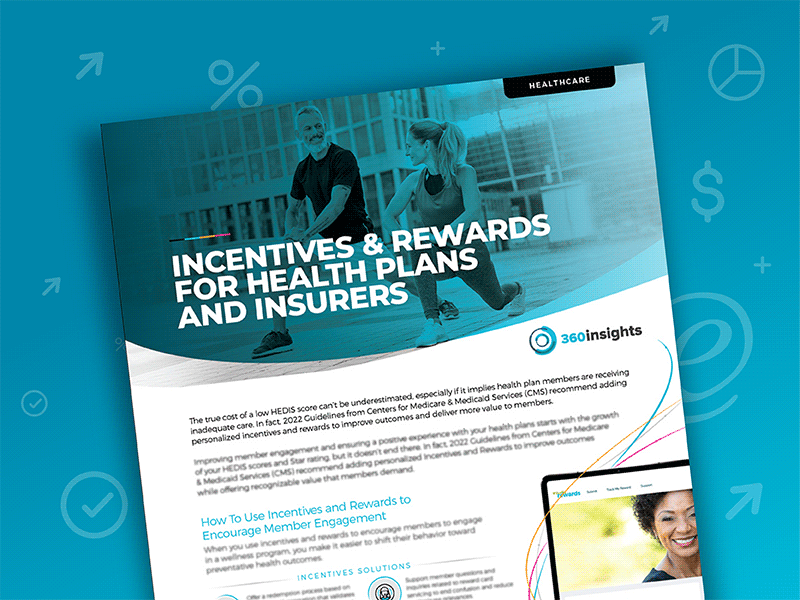 See how an automated Incentives and Rewards platform improves HEDIS scores while helping you go the extra mile to engage and serve your members.
Simply fill out the form to download this Help Sheet
GET ACCESS TO THE HELP SHEET NOW