Technology: MDF & Co-Op Solution for Success
This Fortune 500 international technology company was managing its marketing funds through an in-house tool, which did not adequately support the complexity of its business. Any desired changes or enhancements to their tool became very challenging and time consuming to execute.
The company needed a best-in-class solution capable of supporting complex business requirements, on a global basis. It was also essential that the chosen service provider could adapt its funds management tool as the company changed to meet the evolving technology market.
Read this case study and find out how 360insights implemented an effective MDF & CO-OP Funds Management platform to solve the company's issues.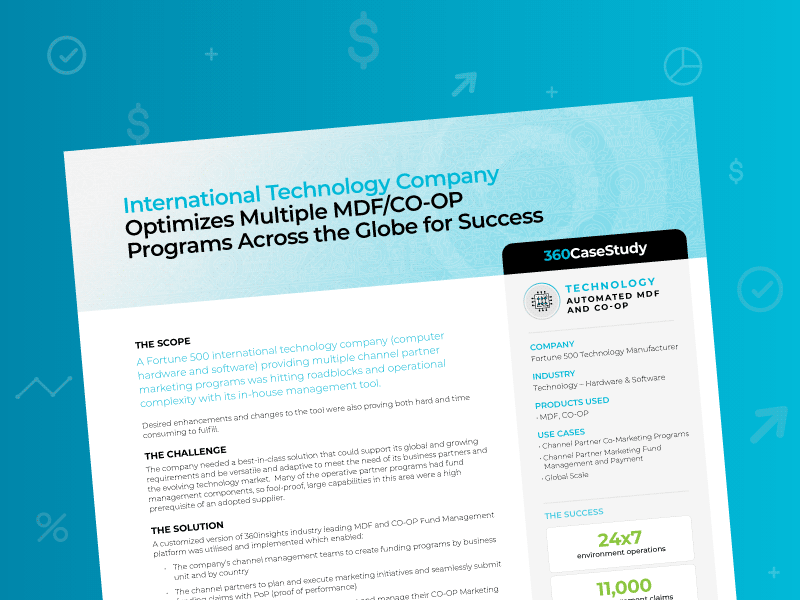 Want to learn how 360insights can help you achieve success through our MDF and CO-OP Funds management platform?
Simply fill out the form to download this Case Study
GET ACCESS TO THE CASE STUDY NOW