Manufacturing: Fisher-Paykel Drive Sales
In this Case Study, Fisher & Paykel, the iconic manufacturer of premium kitchen and laundry appliances, was looking for a new incentive provider that could deploy quickly and reduce the administrative burden for the Fisher & Paykel team.
Existing incentive programs appeared to be driving substantial depletion of customer satisfaction for both Fisher & Paykel's consumers and channel associates. Internally, the company was frustrated with disproportionate timelines for processes, excessive expense, poor communication and the increased workload that the provider foisted upon the team.
Read the Case Study to learn how we helped to solve these challenges with 360insights' Channel Success Platform.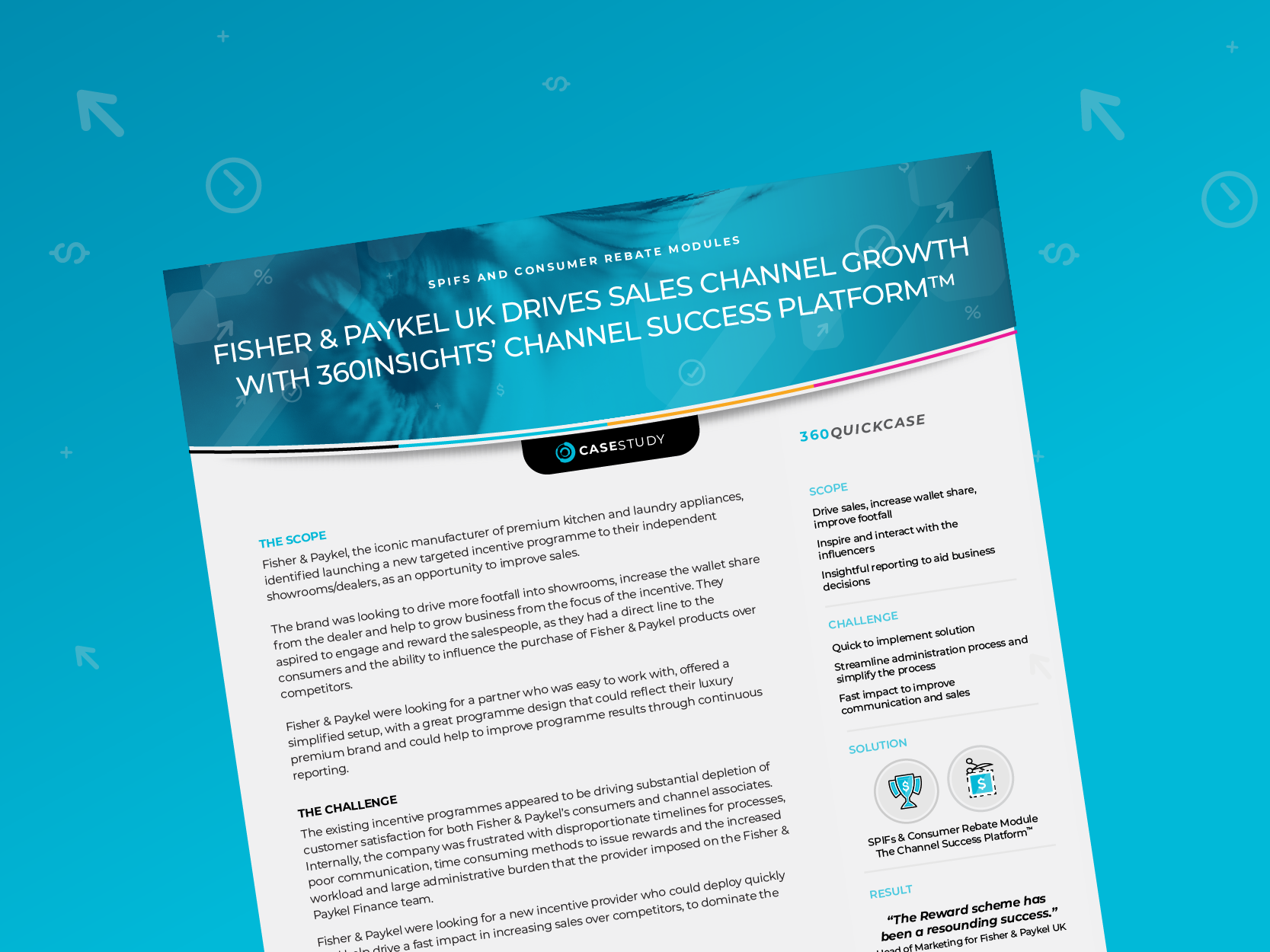 Are you looking for a incentive programs provider that can deploy quickly, and reduce the administrative burden for you business? How does 360insights accomplish this?
Simply fill out the form to download this Case Study
GET ACCESS TO THE CASE STUDY NOW