International Women's Day Videocast #1: Filling the Female Talent Void and Empowering Women to Re-Engage Post COVID
We've all felt the burden of the global pandemic in different ways. No one as much as front-line workers but working parents, especially women are a close second. In fact, McKinsey estimates that female job losses due to COVID-19 have been 1.8 times higher than male job loss rates. 

The current void of female talent across all industries, but particularly in channel sales has become grim. Thousands of qualified and talented women have left the workforce in recent years, but with the potential of a COVID-wind-down, many are contemplating re-entry. This poses a great opportunity… but how can companies connect, recruit, and empower those who sacrificed so much for their families and communities?

During this meaningful session, you'll hear from Jennifer Edwards and Katie McCleary, Co-Founders at How To Bridge The Gap, followed by a live conversation with Heather K. Margolis, SVP Marketing at 360insights, Trinda Searle, EVP People & Culture at 360insights, Kerry Desberg, CMO at Impartner and Theresa Caragol, Founder & CEO of AchieveUnite.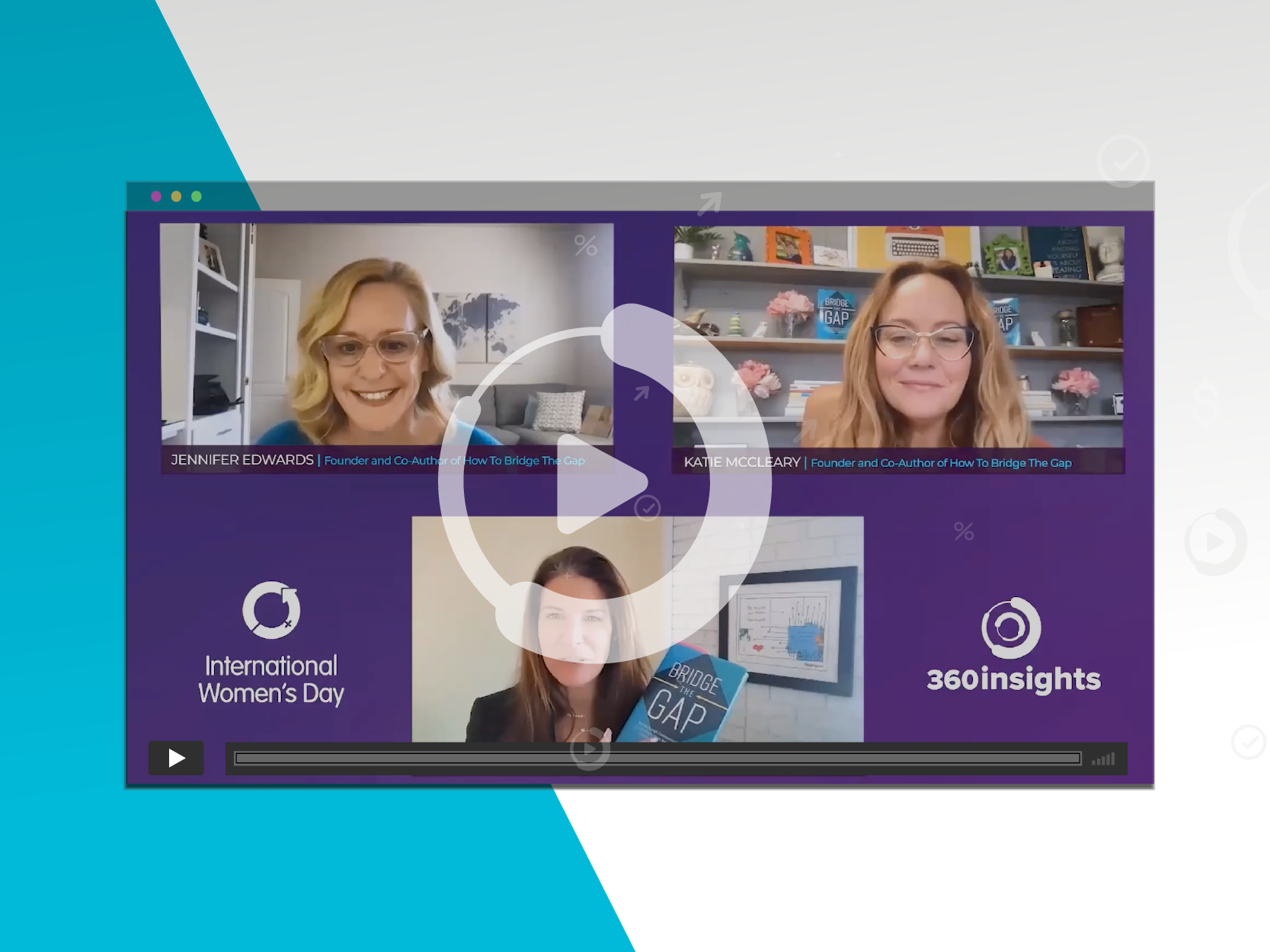 Learn how to better engage and inspire female talent, by listening to this videocast.
Simply fill out the form to watch this Videocast
GET ACCESS TO THE VIDEOCAST NOW