The Ecosystem Imperative and the Partner Engagement Challenge
Ecosystems have rapidly become an integral part of any business in the channel and beyond. This rapid change has come with new challenges and opportunities for businesses. There are many challenges that ecosystems and channel chiefs face today that need to be addressed in order to efficiently orchestrate their ecosystem.

The engagement gap is a real issue with ecosystem. Some challenges faced by organization using tools to support their ecosystem include too many different tools to manage, lack of data integration or data sharing between tools, and lack of automation.

Learn how the rise of business ecosystems has created a much more complex environment with new drivers and related activities resulting in an engagement gap.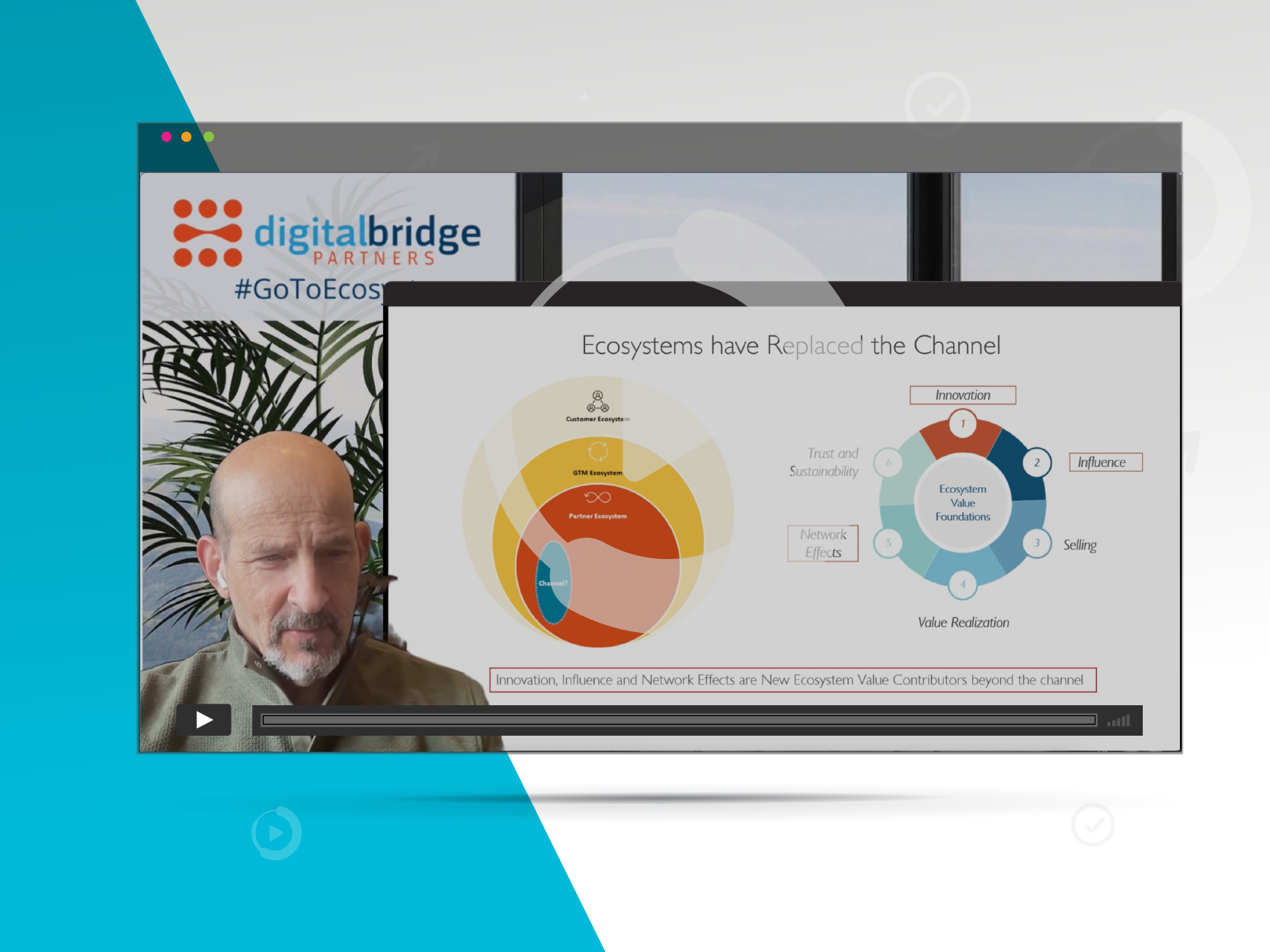 View this videocast to learn more about the engagement challenges the ecosystem is facing, and how 360ecosystems can help you overcome them.
Simply fill out the form to watch this Videocast
GET ACCESS TO THE VIDEOCAST NOW