Ecosystem Engagement Engine Capabilities
Engagement is the new currency between customers, vendor organizations, partners, and their employees. Engagement drives higher productivity, correlating directly to revenue growth or decline. Traditional website design and content delivery just can't keep pace with the complexity and dynamism required for business-to-business engagement.
360ecosystems has uncovered research from various organizations that indicate the levels of partner, customer and employee engagement fall far short of a healthy return for the portals and systems investment. A real engagement gap exists.
The 360ecosystems Engagement Management platform intelligently and automatically connects business users to the people, information, tools, application and system resources they need to get done what they need to do - without friction, organization barriers, or system silos.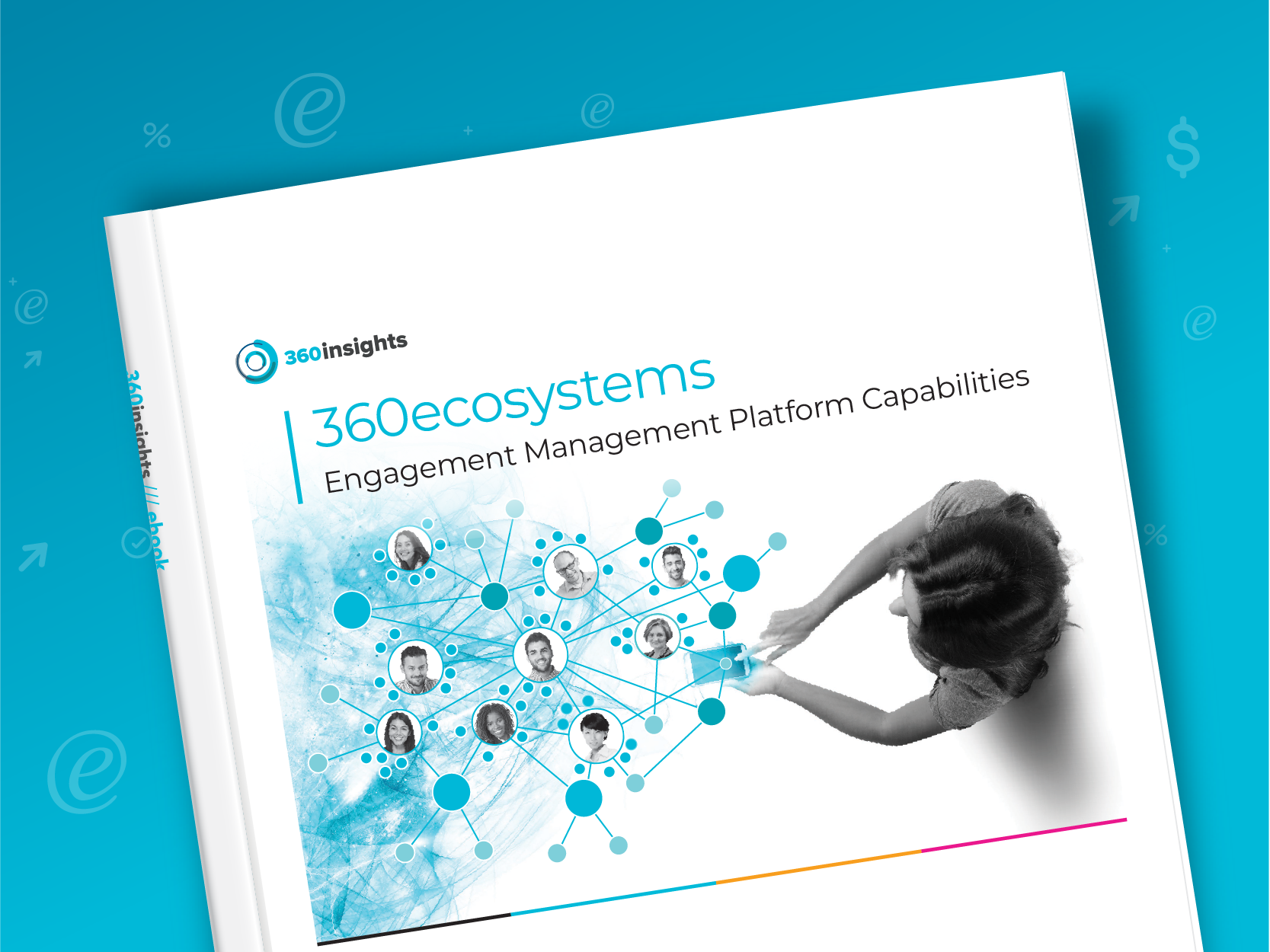 Learn more about how the 360ecosystems Ecosystem Engagement Management Platform and its components work together to drive personalized engagement at scale.
Simply fill out the form to download this eBook
GET ACCESS TO THE EBOOK NOW