Healthcare: Points Based Reward Incentives
In the healthcare industry, speed, efficiency, and trust are paramount to the success of the business. This is equally true for any incentive programs running in healthcare.
The organization in this Case Study created a program to engage healthcare professionals and patients through surveys that offered rewards for participation. Unfortunately, it was facilitated across numerous providers, was slow in processes and in some cases the incentive and reward fulfilment was not secure, and therefore, not totally trusted by the desired participants. Improvements where needed to make the user experience better, and to increase campaign interaction.
Learn all about how 360insights was able to solve these challenges in this Case Study.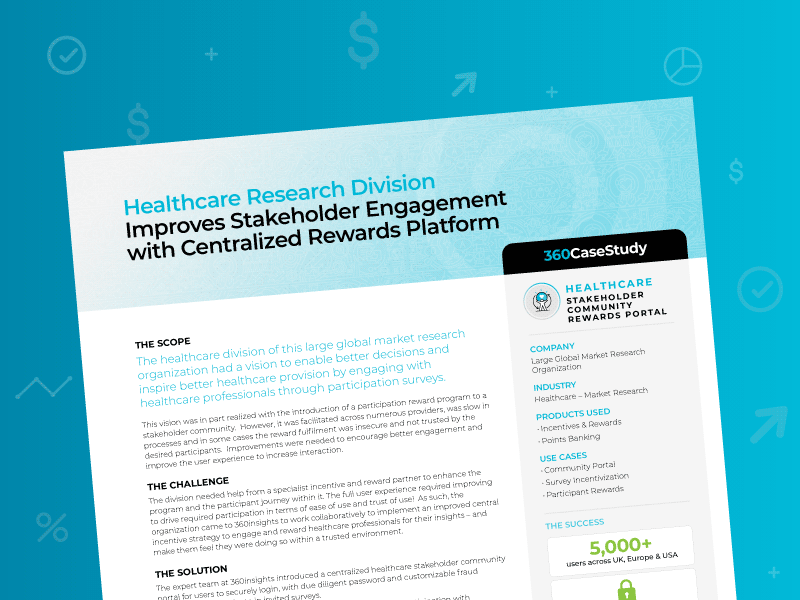 Want to learn how 360insights implemented a points based reward incentive to increase customer engagement and participation?
Simply fill out the form to download this Case Study
GET ACCESS TO THE CASE STUDY NOW