Manufacturing: MDF & CO-OP, Rebates and SPIF Modules
A large manufacturer of specialty vehicles developed a new model to launch into car dealerships. They were looking for a vendor that could consolidate and run all three of their Co-Op, rebates and SPIFF incentives, through one simple platform, in order for them to understand how the incentives influenced channel behavior.

Learn how the 360insights Channel Success Platform™ enabled the client to gain visibility across all incentive programs, optimize the incentive mix and maximize return on investment.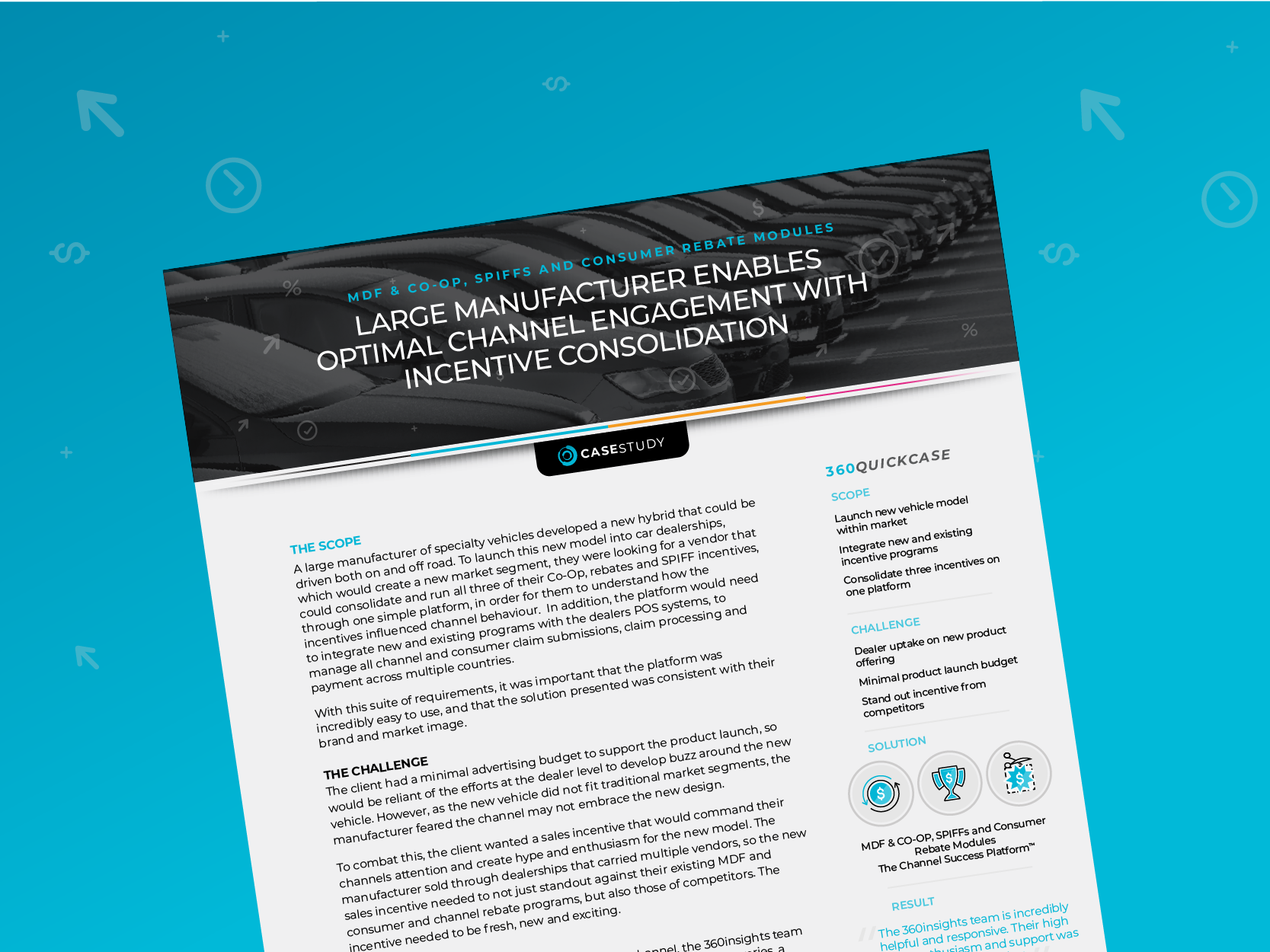 Do you want to learn how to influence partner behavior? And discover how running three core channel incentives on one platform can create higher motivation during the buying and selling journey?
Simply fill out the form to download this Case Study
GET ACCESS TO THE CASE STUDY NOW